Dear Members and Friends,
Amid the ebb and flow of the COVID-19 pandemic, Russia's war in Ukraine, rising crime, destructive natural disasters, and costly cybercrime, the global threat environment has been transformed over the last several years. As I reflect on the decade that has passed since founding Global Guardian, it is evident that the world is a very different place. However, one thing has remained constant: our mission to support the safety and security of our clients.
We are grateful for the trust you continue to place in Global Guardian to help you navigate this complex and evolving landscape. Every day, my team and I remain dedicated to executing the last mile and providing real outcomes for you.
---
Global Guardian's Growth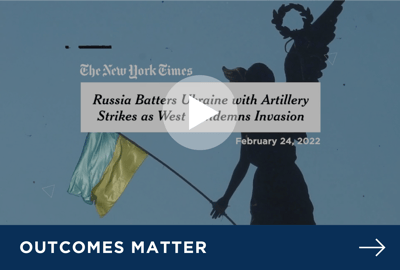 Global Guardian has continued to pivot to support its clients when and where the need arises. We remain steadfastly focused on putting people first.
In 2022, Global Guardian supported more than two million people worldwide—and recorded significant growth to better serve our clients, including the following:
We expanded our global coverage to over 130 countries with 24/7 response capabilities and over 65 countries with remote response capabilities, allowing our team to respond even faster and in more regions to the needs of our clients. In 2023, we will continue to build out this presence based on client demand.

We hired professionals who bring a wealth of experience from security and diplomatic backgrounds to provide critical support to our growing client base—ensuring you always have trusted and knowledgeable subject matter experts in your corner when navigating and mitigating risks.

Our Account Management team doubled in size, and we added new project managers to oversee comprehensive mission planning and execution. These additions enable our team to spend more dedicated time on each client account and continue to service all requests—from the routine to the complex—in a timely manner.
---
Meeting the Moment: Core Services Update
Travel Security
Domestic and international travel for business and leisure came roaring back in 2022. At Global Guardian, we saw a resurgence in travel with the number of client travel missions increasing by 80% compared to 2021.
Over the past year, the analysts in our 24/7 Operations Center expertly coordinated and executed client requests. On the ground, our in-country teams continued to be a differentiator, navigating complex situations and providing invaluable knowledge, timely intelligence, and hyper-responsive service around the globe.
"When it comes to serving our clients, the incident may change, but our response does not."
In Davos, Switzerland, for example, we provided security and transportation services for executives attending the World Economic Forum. In Mexico, we assisted a multinational law firm with onsite security, intelligence, and medical support during a corporate event with more than 2,000 people in attendance over the course of 10 days. In Japan, our medical team supported a sick business traveler, swiftly arranging for a local physician to provide necessary medical care at the client's hotel. When it comes to serving our clients, the incident may change, but our response does not.
While providing support to our global client base, our team executed critical emergency response services during the most significant international crisis of 2022, evacuating thousands of individuals out of harm's way in Ukraine. As we continue our support to this day, I am incredibly proud of the hard work and detailed coordination of our 24/7 Operations Center and on-the-ground teams in Ukraine, Poland, Romania, Slovakia, and Hungary.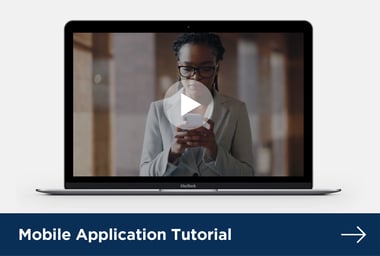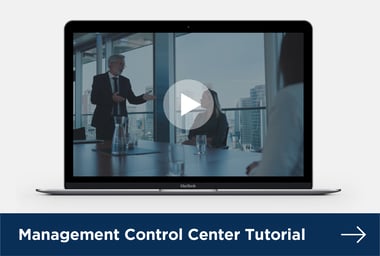 At Global Guardian, we believe—and continually demonstrate—that people provide the outcomes critical to successful response. Still, we recognize the important role technology plays in travel risk management. With this in mind, we continue to invest in improvements to our global awareness and intelligence platform, as well as resources to increase end-user adoption. Our team recently released tutorial videos for the mobile application and Management Control Center to better assist with the client onboarding process and serve as a helpful point of reference when interacting with our platform.
Asset Security
With rates of violent crime at all-time highs, our clients rely heavily on our asset security services, which include video surveillance and remote guarding; intrusion detection and monitoring; access control to prevent data loss, theft, or breach of privacy; and solar-powered mobile systems. These solutions allow us to monitor and deter criminal activity before it occurs.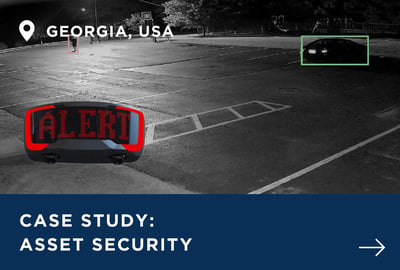 In 2022, our Asset Security division saw a 17% growth in cameras monitored and doubled the number of solar-powered security systems on sites across the United States over prior year. Our 24/7 Operations Center—which earned the Underwriters Laboratories (UL) Listed Central Monitoring Station certification—responded to over 90 percent of events in under 90 seconds at monitored locations around the world.
Our team is continually looking for innovations and technology in the industry that prove effective against existing and emerging threats. For example, last year, we implemented new Robotics Assistance Devices (RAD) technology which successfully deterred suspicious activity for our clients.
I also want to recognize two of our team members—Asset Security President Andrew Vanderburg and Vice President of Strategic Solutions and Projects Johnny Storms—who were named to the Security Systems News 40 Under 40 List, highlighting the next generation of leaders paving a way forward in the industry.
Cyber Security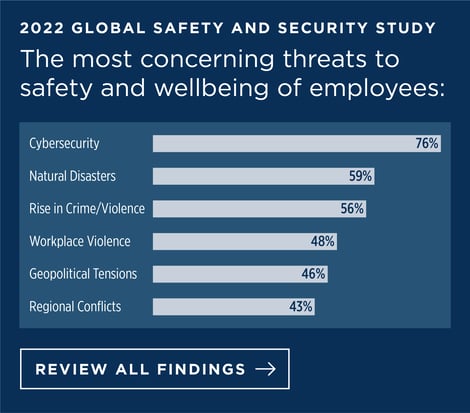 Three years after the start of the COVID-19 pandemic, large numbers of employees continue to work remotely, often on networks and devices that are not adequately secured. This new normal has heightened cyber risks for their employers. As the demands of duty of care evolve, business leaders must have a cybersecurity plan in place.
Continuing the trend we saw in 2021, ransomware and other cybercrimes grew in 2022—the average cost of a ransomware attack was $4.54 million. In a survey commissioned by Global Guardian of security and human resources professionals at the largest U.S. companies by employee count, 76% of respondents identified cybersecurity risks as the top threat to the safety and well-being of employees.
We know firsthand how important it is for our clients to have a comprehensive security solution that protects individuals from both physical and digital threats. We continue to secure corporate and high-net-worth clients by carrying out deep and dark web searches, conducting system assessments, securing hardware, and more.
---
Pivoting Toward New Challenges
As we look to the year ahead, significant threats have the potential to impact business continuity—from current and emerging geopolitical conflicts to surging COVID-19 infections in parts of the world to the likelihood of a global recession. As I briefed during a recent Global Guardian-hosted webinar, these stressors are contributing to the fraying of the social fabric around the world.
Amid this uncertainty, I am cautiously optimistic. We have seen an increase in clients proactively reaching out for help identifying and plugging gaps in their security architecture, whether protecting their people or assets. Such preparation makes it easier to mitigate and even recover from future global crises—something I've discussed during after-action reviews with many clients impacted by Russia's invasion of Ukraine specifically.
As recently featured in the Harvard Business Review, organizations with global operations and supply chains are now monitoring geopolitical risks in a way they have not before. We have helped, and continue to help, clients—especially those bracing for the possibility of a conflict in Asia—develop contingency plans to mitigate the impact of these growing geopolitical risks by conducting tabletop exercises and training. Such proactive action is critical for meeting the challenges of the world we live in, and I applaud it.
"Such proactive action is critical for meeting the challenges of the world we live in, and I applaud it."
Additionally, Global Guardian continues to build out its domestic operations to meet growing demand closer to home. We have conducted a greater number of domestic physical security operations/missions, including providing assessments for clients who want to understand areas of weakness in their security and deploying security agents on long-term missions to provide around-the-clock protection of clients' homes and offices—a need that I believe will only continue to grow.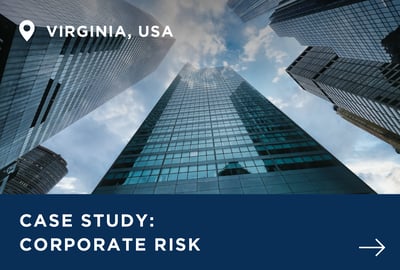 As I write to you, the U.S. tech sector has undergone significant layoffs amid concerns of a looming recession. As the number of layoffs grows, so will the potential of hostile terminations and workplace violence—threats our team is well-equipped to deter. For example, Global Guardian helped ward off such a possibility when we provided plainclothes agents whose discreet presence helped a Fortune 500 client conduct a safe reduction in force (RIF).
The unprecedented events of the last several years have changed how businesses need to view duty of care—and specifically how their traditional providers have performed. As the threat landscape continues to evolve, our team is postured to swiftly pivot to meet the needs of our clients and customize our services to cater to unique duty of care and security requirements.
---
Thank You
I was grateful to have had the opportunity to see so many of you in person last year, including at the Global Security Exchange conference in Atlanta in September and during OSAC week in McLean, Virginia in November. Those of you who attended our events may remember I spoke to the fact that as Global Guardian continues to grow, we will not lose sight of our ethos: hyper-responsive, trusted, experienced professionals who are available for our clients 24/7/365 days a year.
On behalf of the entire Global Guardian team, we wish you a safe and healthy 2023. As always, we stand by to support.

Dale Buckner
President and CEO