Global Guardian's 24/7 Operations Center and on-the-ground teams actively support clients and their families amid Russia's invasion of Ukraine, assisting with ground evacuations, border crossings, lodging, and emergency response supplies.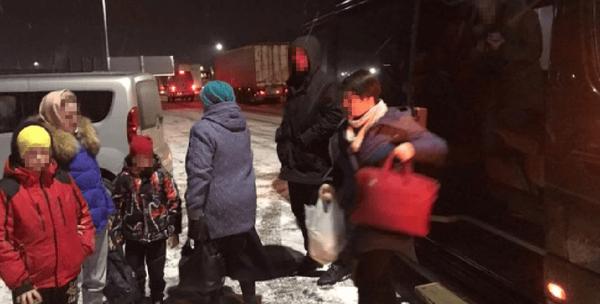 INCIDENT: Global Guardian provides on-the-ground support and evacuation assistance during Ukraine-Russia war.
LOCATION: Ukraine
SERVICE:
SITUATION:
On February 24, 2022, after stationing troops and supplies at its borders for weeks, Russia commenced a full-scale assault against Ukraine, involving air and missile strikes and a ground invasion from the north, south, and east. Russian President Vladimir Putin stated that the goal of the operation was to "demilitarize" and "de-nazify" Ukraine. In response, Ukraine declared martial law and called on its citizens to resist.
Over the days to follow, countries began issuing evacuation orders for citizens residing in Ukraine and the freedom of movement became more and more restricted as citizens and expats rushed to evacuate. Meanwhile, Ukrainian airspace completely shut down and Russia closed the airspace on its borders with Ukraine, cutting off any possibility of evacuation by air.
RESPONSE:
31 days before the invasion began, Global Guardian began urging clients to consider evacuating expats and non-essential personnel from Ukraine—and while the option to evacuate by air was still available, Global Guardian assisted with the departure of some from the region. The team also advised and prepared clients with emergency supplies and plans for key and essential personnel who had chosen to remain in country. Global Guardian also worked closely with our security teams deployed in this region to plan for the worse case scenario, ensure they had appropriate resources, and communication capabilities to deal with a potential conflict.
As the option to evacuate by air deteriorated, Global Guardian began moving individuals by ground four days prior to the invasion—and after the full-scale invasion took place, the team received dozens of requests for emergency evacuation support from those who had chosen to remain in-country. To conduct the evacuations, the team works with Global Guardian's network of on-the-ground teams in the area; two in Ukraine, two in Poland, two in Romania and one each in Slovakia and Hungary, with a total of about 175 agents and dozens of transportation assets in and around Ukraine.
By the fourth day of the invasion, Global Guardian had successfully evacuated most of the expats who had remained in country and began transporting Ukrainians who were working for Western companies with offices in Ukraine, as well as their families. The team has also moved physical assets, including proprietary manufacturing technology, advanced tooling, computer servers holding supply chain data, sensitive financial information, and scientific formulas.

---
Evacuation Details
The evacuation process is fluid and complex due to the evolving threats. Prior to each evacuation mission taking place, the request is discussed between our Executive Leadership team, 24/7 Operations Center, and ground teams, to weigh the risk of where the evacuee is located and whether they can execute the mission safely or if they need to wait until the threat decreases. If evacuation is possible, it involves multiple teams and steps, including:
Determining Location: The first step in the process analyzes whether Global Guardian teams stationed around Eastern Europe, including in Ukraine, Poland, Romania, and Slovakia, can reach the evacuees. If not, clients are required to get themselves to an exact location at a specific time, where they can be picked up.

Preparing the Evacuees: All individuals are told to travel lightly—and limit their belongings to one bag. They are asked for their medical history and given the evacuation timeline and border wait times, so they are mentally and physically prepared for the journey.

Journey: The team is constantly assessing the state of violence. Once they find a window of safety, they alert the evacuees to meet at the exact meeting spot set to board the bus/car/SUV.

From there, Global Guardian agents drive as far as they can during daylight until they hit a curfew and stop to sleep.

The convoy then continues until they reach the border with Poland, Hungary, Slovakia, or Romania.

Evacuees then walk across the border, if physically able to, where they are processed, and other Global Guardian agents await to bring them to a major city, where they assist them in finding lodging.
Throughout the event, Global Guardian's Operations team maintains continuous communication with each traveler and the points-of-contact to ensure that all those involved are apprised of the situation and fully supported.
Since the onset of the invasion, evacuations have continued to be run daily. Thanks to Global Guardian's well-established on-the-ground teams, and the coordinated efforts from its 24/7 Operations Center, thousands of individuals and their families from more than 15 locations across the region—including Kyiv, Kharkiv, and Zaporizhzhia—have been able to evacuate the warzone and flee to safety.