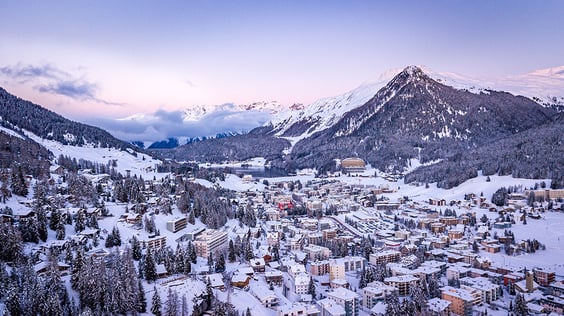 INCIDENT: Multiple high-profile clients attending the World Economic Forum required security assistance.
LOCATION: Davos, Switzerland
SERVICE:
SITUATION:
The World Economic Forum (WEF) gathers the world's most influential people from major global enterprises, including investors, business leaders, celebrities, and journalists, to discuss initiatives that shape the agenda and drive positive change in their respective industries.
At the beginning of the event, Global Guardian received multiple requests for security and transportation services from Duty of Care clients with executives and staff attending the Forum from May 20-26, 2022.
RESPONSE:
Upon receiving the client inquiries, Global Guardian's 24/7 Operations Center immediately began acting on the requests. One corporate client required security presence to ensure the safety of attendees at three separate events they were hosting during the Forum. Leveraging its local response team in Switzerland, Global Guardian briefed and deployed three vetted agents—all with prior experience at the WEF—to the area in less than 24 hours for the first event. The Operations Center team also provided the client with the agent profiles and regular updates on the mission progress.
Another corporate client required last-minute car and driver services to securely transport three executives to and from events at the WEF. Again, working with the in-country team, Global Guardian deployed two cars with two highly experienced drivers to the location of the executives to fulfill their transportation needs throughout the remainder of the week. Using insight and on-the-ground intelligence provided by the local agents, the team would analyze routes and areas to understand and mitigate any risk before transporting the client.
As a result of the team's quick response and commitment to fulfilling the highest standard in service, Global Guardian was able to fulfill the security needs of both clients without incident—ensuring all parties involved safely enjoyed the week-long event.