Update
In the last 48 hours, new cases have been reported in Mexico, Estonia, Romania, New Zealand, Belarus, Azerbaijan, Denmark, Netherlands, San Marino, Norway, North Ireland, and Georgia.
The majority of these cases were imported from regions of ongoing community outbreak such as Iran, Italy, Japan, and South Korea. Several major firms, including Nestle and JPMorgan Chase have banned all non-essential international travel out of an abundance of caution.
The spread of COVID-19 is causing global stock markets to crash, and in the last 72 hours the U.S. Dow Jones Industrial Average has fallen nearly ten percent amid fears of economic slowdowns and ongoing travel disruptions.
On 27 February, the U.S. State Department raised its travel advisory for South Korea to Level 3: Reconsider Travel amid an outbreak of COVID-19 in the country. More than 2,337 cases have been reported, with primary clusters in Daegu and North Gyeongsang Provinces. Cases continue to spread rapidly among members of the Daegu Shincheonji Church of Jesus and at the Cheongdo Daenam Hospital.
Japanese Prime Minister Shinzo Abe ordered all schools in the country to shut down from 02 March through the first week of April in an effort to limit the spread of COVID-19. Similar restrictions are likely in South Korea and Italy.
Iran continues to see a significant mortality rate among its infected population, with 34 deaths in just 338 confirmed cases. Reports indicate the Deputy Minister of Health contracted COVID-19 along with the VP for Women and Family Affairs. It is likely Iran is under-reporting cases or simply cannot test fast enough to confirm COVID-19 infections.
What we know:
83,862 confirmed cases worldwide

2,867 deaths

36,686 recovered

More new cases reported outside China than inside mainland China
CURRENT STATUS
Multiple airlines and countries have instituted travel restrictions on China, Hong Kong, Japan, South Korea, Italy, Singapore, Thailand, Iran and other countries with recorded community spread (not strictly imported cases). This list is changing constantly as governments act out of an abundance of caution.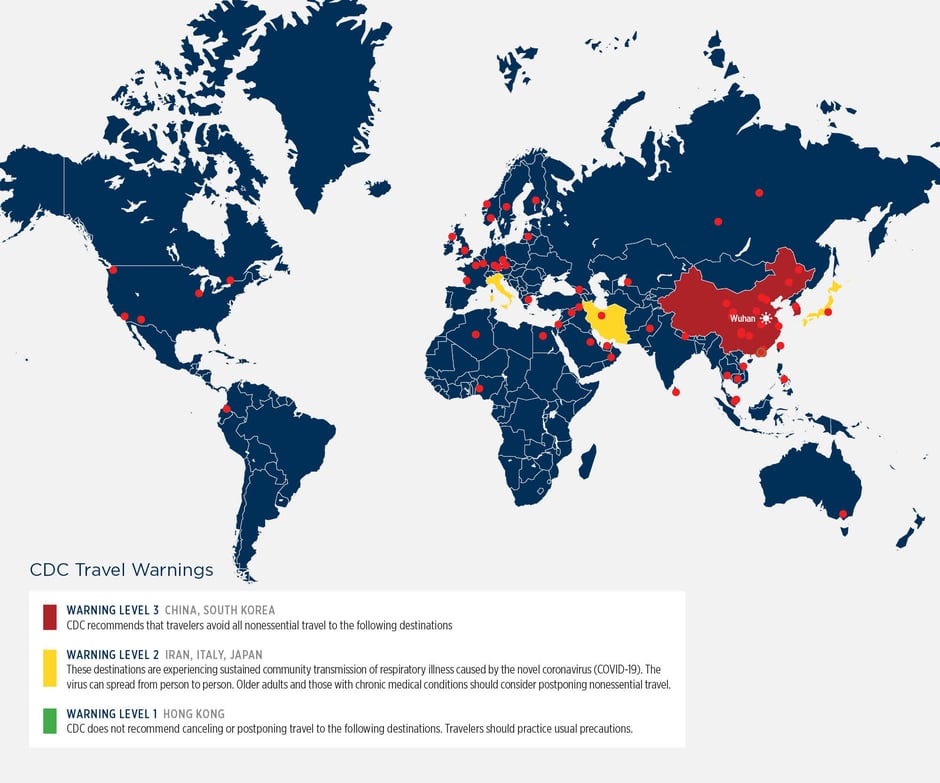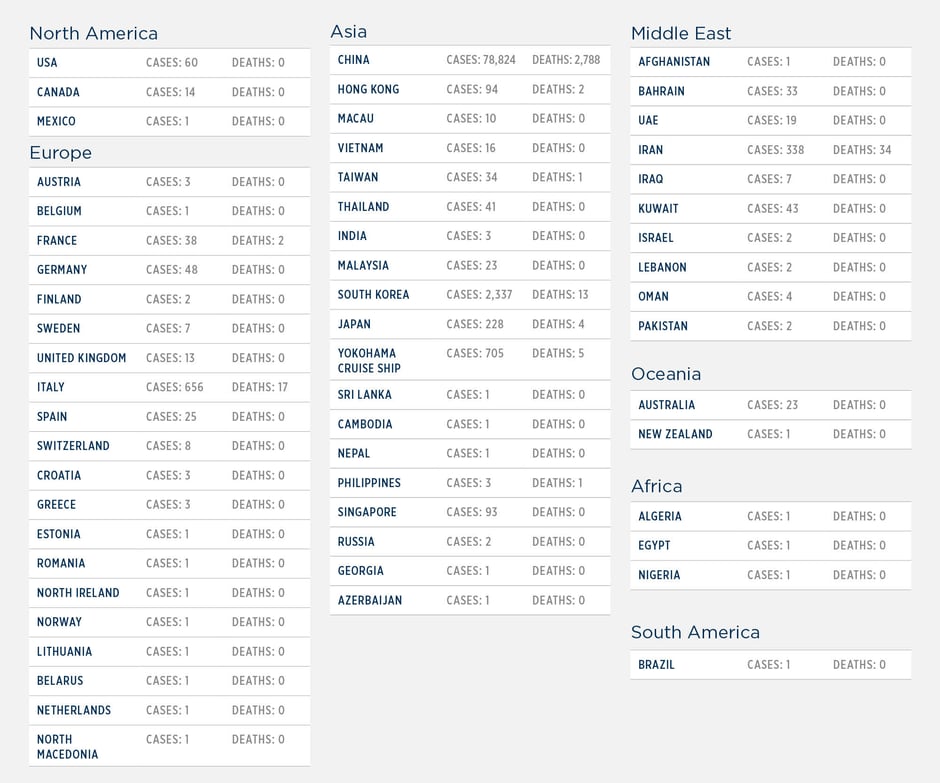 TRAVEL ADVICE
The U.S. State Dept. has issued guidance not to travel to China due to the outbreak, and to reconsider travel to South Korea. In addition, Global Guardian recommends the following:
Avoid all travel to mainland China.
Avoid non-essential travel to Hong Kong, South Korea, Japan, and northern Italy.
Reconsider non-essential travel to the rest of Italy and all other APAC nations with known outbreaks.
Do not go on a cruise in the APAC region.

If remaining in a city with known COVID-19 cases, practice advanced careful hygiene measures, including frequent hand washing and sanitizing.

Wear a face mask or respirator in public if traveling in cities with reported infections.
OUtLook
While trends in China are overall positive, the surge in cases in South Korea, Japan, Iran, and Italy are concerning and have already led to increased travel restrictions across Europe and APAC.
See below graphs from Johns Hopkins and Worldometers. The flattening curves indicate quarantine measures are working as new case growth slows. Additionally, active cases have started a daily decline as recoveries start to outpace new cases globally: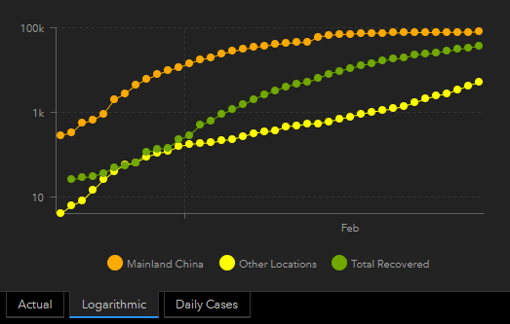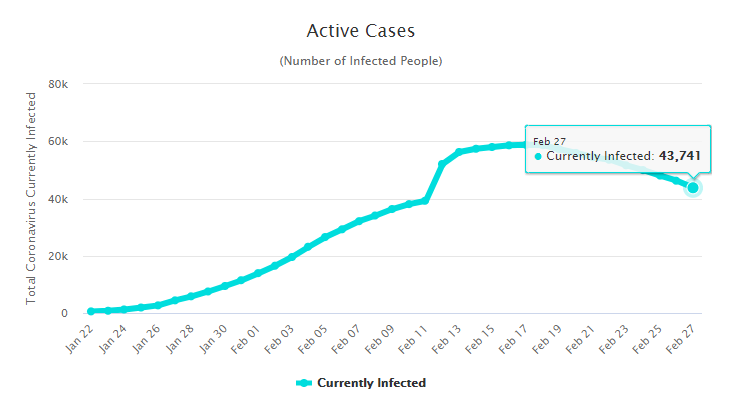 Support
Global Guardian is closely monitoring the situation. To request additional support or learn more about pricing on customized daily, weekly, or monthly intelligence reports tailored to your organization's interests, please reach out to our security analysts by clicking below.