This week the Global Guardian team attended the 2020 Business Travel Show in Olympia London. Thank you to the BTN group and the BTS show for a productive two days.
We kicked off the conference with Mike McGarrity reviewing the global security landscape, examining trends, and sharing insights on the year ahead during his 2020 Global Threat Brief.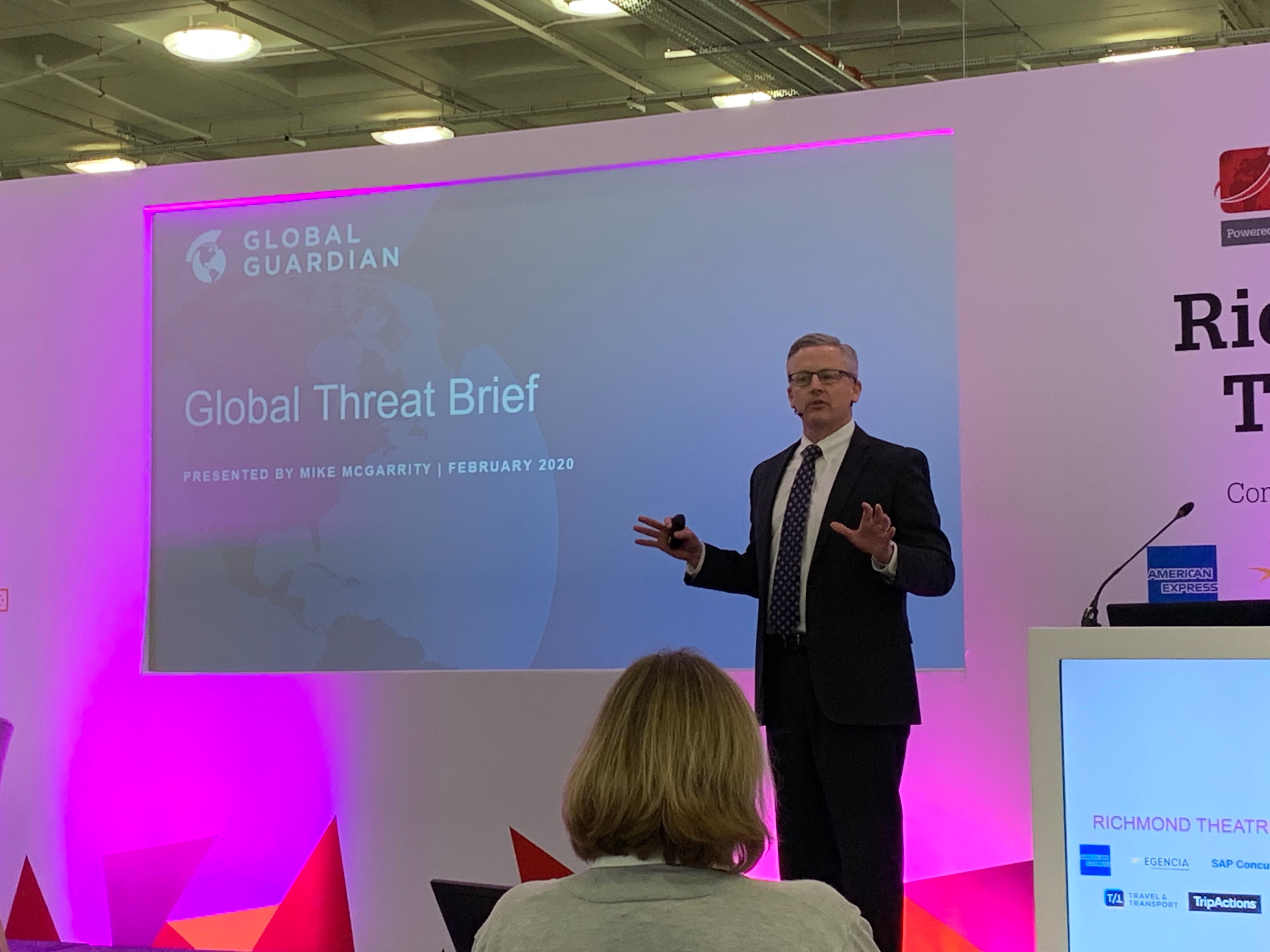 Mike McGarrity at the Business Travel Show presenting the 2020 Global Threat Brief
Following the brief, Mike McGarrity and Brian Raymond had the opportunity to share more information about Global Guardian, including who we serve, what sets Global Guardian apart, and where we are located as they chatted with BTN's Live TV reporter. Click the video below to watch the full interview.
We thoroughly enjoyed our time entertaining clients, building new relationships with travel professionals, and providing demos of our Management Portal and Travel Guardian Mobile Application. Thank you to everyone who joined us this year and we look forward to seeing you again next year!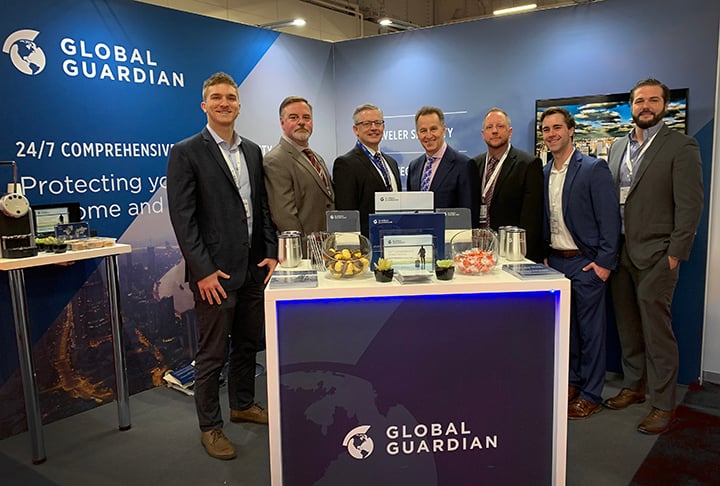 The Global Guardian team at the 2020 Business Travel Show
ABOUT GLOBAL GUARDIAN
Global Guardian is a McLean, VA based global security firm that provides its clients with access to a comprehensive suite of security services. Its capabilities include personnel tracking supported by a dedicated 24-hour Operation Center, a full range of personnel-based security and executive protection services, medical support and transportation, travel intelligence and emergency response and evacuation services in over 100 countries. Global Guardian's suite of risk mitigation services provides organizations with innovative and cost-effective solutions to help them protect their staff and business operations around the world.
Find out how our team can support your security needs. For assistance, call our 24/7 Operations Center at 703.566.9463 or click belo