Update
In the last 48 hours, new cases have been reported in Spain, Brazil, Algeria, Switzerland, Croatia, Lebanon, Pakistan, Greece, and North Macedonia.
The majority of these cases were imported from regions of ongoing community outbreak such as Italy, Japan, and South Korea. The wide spread of the virus will surely trigger new travel disruptions as governments and airlines take extraordinary steps to limit importation and spread of COVID-19.
On 26 February, the U.S. State Department raised its travel advisory for Italy to Level 2: Exercise Increased Caution amid an outbreak of COVID-19 in the north of the country. This follows the U.S. Centers for Disease Control and Prevention (CDC) issuance of a Level 2: Practice Enhanced Precautions alert for the country. Italy has at least 12 recorded deaths and over 380 confirmed cases.
On 25 February, the CDC issued its highest travel warning for South Korea, Level 3: Avoid Nonessential Travel after more than 1200 cases were reported, primarily in the southern provinces of Daegu and North Gyeongsang. There are at least 12 total deaths in South Korea.
Iran continues to see a significant mortality rate among its population, with 19 deaths in just 139 confirmed cases. This may be due to case clustering around older individuals associated with religious gatherings and a slow testing protocol, meaning the true number of infected persons is likely much higher.
What we know:
81,245 confirmed cases worldwide

2,770 deaths

30,311 recovered
Rate of spread is slowing in mainland China but increasing in South Korea, Japan, and Italy. New cases in Africa, Europe, and Latin America highlight the difficulty in containing the virus.


CURRENT STATUS
Multiple airlines and countries have instituted travel restrictions with China, Hong Kong, Japan, South Korea, Italy, Singapore, Thailand, Iran and other countries with recorded community spread (not strictly imported cases). This list is changing constantly as governments act out of an abundance of caution.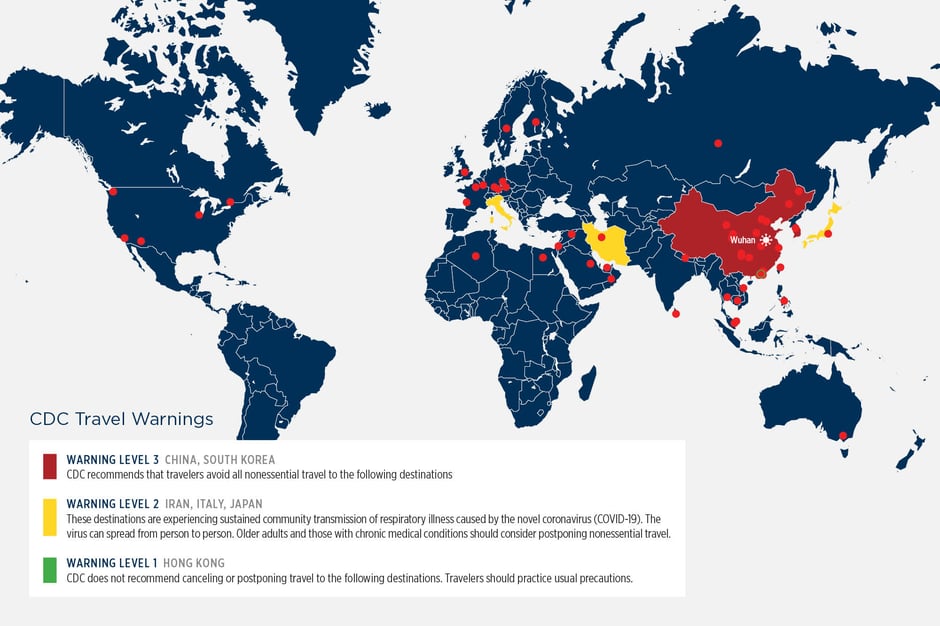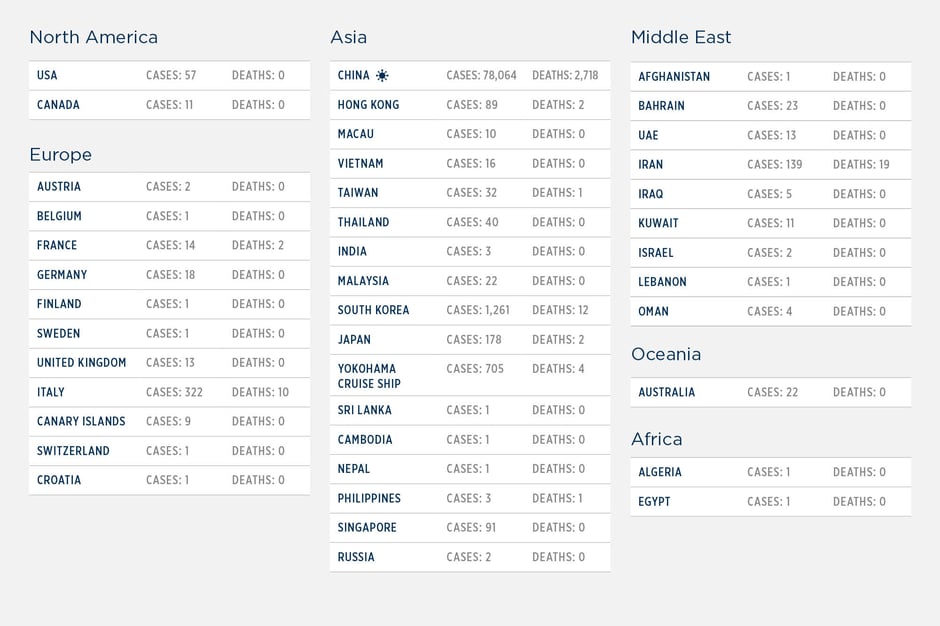 TRAVEL ADVICE
The U.S. State Dept. has issued guidance not to travel to China due to the outbreak. In addition, Global Guardian recommends the following:
Avoid all travel to mainland China.
Avoid non-essential travel to Hong Kong, South Korea, and Japan andreconsider non-essential travel to Singapore and northern Italy due to risk of travel limitations amid rising numbers of confirmed cases.
Do not go on a cruise in the APAC region.

If remaining in a city with known COVID-19 cases, practice advanced careful hygiene measures, including frequent hand washing and sanitizing.

Wear a face mask or respirator in public if traveling in cities with reported infections.
OUtLook
While trends in China are overall positive, the surge in cases in South Korea, Japan, and Italy are concerning and have already led to increased travel restrictions across Europe and APAC. Additional new cases in Brazil, Algeria, Austria, Switzerland and elsewhere highlight how quickly COVID-19 can spread.
See below graphs from Johns Hopkins and Worldometers. The flattening curves indicate quarantine measures are working as new case growth slows. Additionally, active cases have started a daily decline as recoveries start to outpace new cases globally: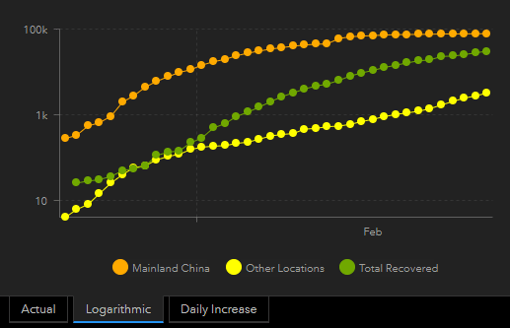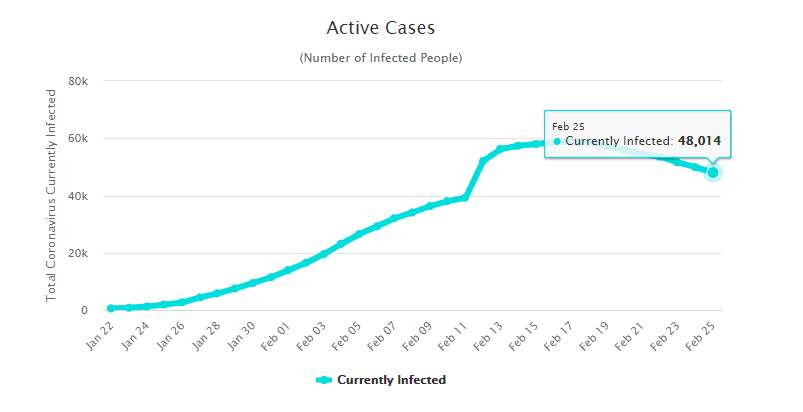 Support
Global Guardian is closely monitoring the situation. To request additional support or learn more about pricing on customized daily, weekly, or monthly intelligence reports tailored to your organization's interests, please reach out to our security analysts by clicking below.