With less than one week until Election Day, tensions around the country are mounting. While the year 2020 has brought many surprises, the controversial nature of the election is one of the few certainties. Reeling from the human and economic toll of the COVID-19 pandemic, and facing severe racial strife – the perceived stakes are high. What's more, a combination of technical and political challenges has set the stage for a disputed election in which there is an elevated possibility for election-related unrest.
Global Guardian is standing by to support in the event of post-election unrest. We can provide physical security by deploying executive protection agents, arrange secure transportation, monitor intelligent camera surveillance systems, and are ready to provide automated alerts and custom intelligence on emerging areas of unrest. To request security support, click here.
2020 Election Challenges
The pandemic has introduced a high degree of uncertainty into the electoral process. COVID-19 mitigation efforts at understaffed in-person polling stations and the unprecedented volume of postal ballots (mail-in and absentee) may elevate fears of – and may actually culminate in – voter disenfranchisement. To add to the complexity, there is a wide variance in state specific policy in regard to votes issued by mail which will impact if, how, and when votes will be tallied. While outright voter fraud may not constitute a real threat to the election, the mere perception of irregularities due to technical problems does pose a serious problem. During the 2020 primaries, over half a million ballots were invalidated over technicalities and many poll results were considerably delayed. We can expect similar challenges come 03 November.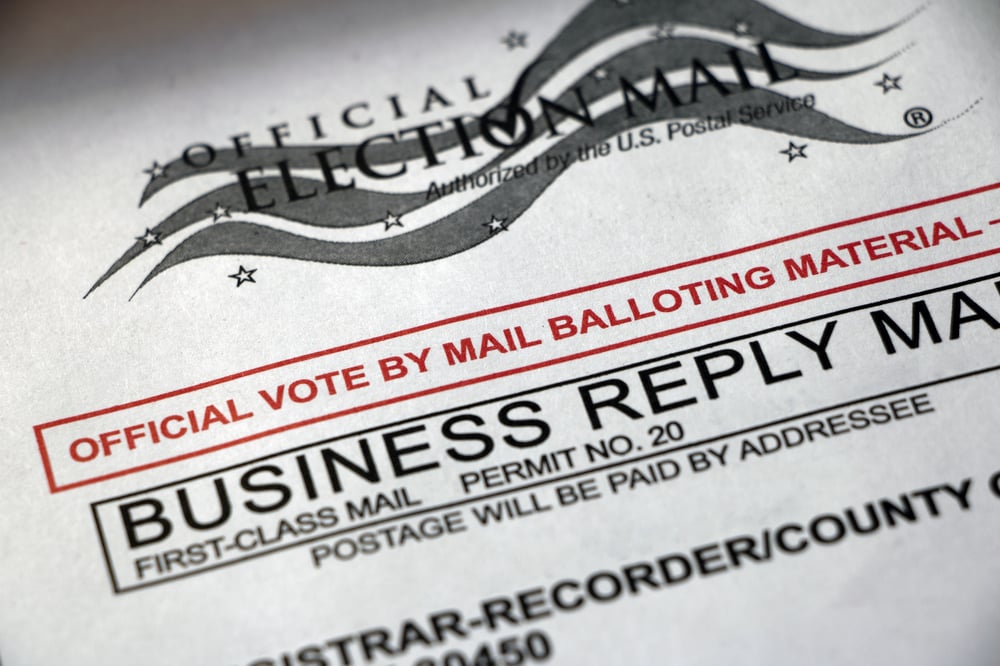 Many states, including several key battlegrounds, will be increasing their share of mail-in and absentee voting from single digits in 2016 to a projected majority of ballots cast, increasing the chances of mistakes being made. States representing 344 of the country's 538 Electoral College votes are accepting postal ballots postmarked on or before Election Day, even if the ballots arrive later. This means that ballots counted after 03 November could potentially decide the election. The 2016 election came down to approximately 107,000 votes in Pennsylvania, Michigan and Wisconsin – three states that could receive postmarked ballots after Election Day. Both parties are preparing for legal battles and over 200 election-related lawsuits have already been filed. Barring a landslide victory, technical problems and litigation could challenge the legitimacy of the election.
While the Bush-Gore race was ultimately decided in the courts, the political atmosphere in America has changed considerably in the last 20 years, let alone the last six months. In the current climate, it is unclear if and when the losing party will concede. Over the course of the 2020 social justice protests, violence has been normalized and downplayed by both parties. Protests have turned violent in major cities across America and opposing groups have clashed in Portland, Oregon; Kenosha, Wisconsin; and Louisville, Kentucky. Anti-government extremists have also capitalized on the toxic politics and used it as an opportunity to besiege federal buildings and plot against government officials. Amidst this backdrop, there is an elevated risk of post-election violence, especially if the election outcome is not declared promptly. Major police departments have scheduled set shifts in preparation for any unrest.
Violent Unrest Hotspots in 2020 (Everbridge RIMC)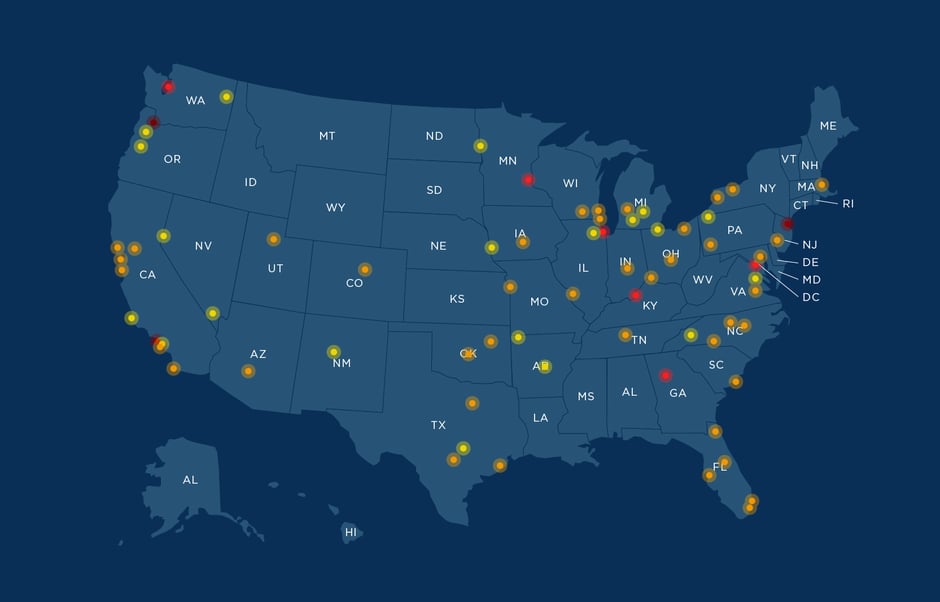 Map data sourced from RIMC
Key Considerations
Why is there an elevated chance of post-election violence?
Political polarization is at an all-time high in the U.S., with far-right and far-left extremist groups more involved than ever in political discourse. Groups on both sides have called for members to be at polling sites.



Far-right groups such as the Proud Boys, Oath Keepers, and Three Percenters have called on supporters to "monitor" polling sites. These groups have all intimated or explicitly stated they will have armed members at polling places.




Members and supporters of various left-wing groups have expressed plans to counter-monitor these far-right groups at polling places.



In its October 2020 Homeland Threat Assessment, the U.S. Department of Homeland Security (DHS) has warned that "open-air, publicly accessible parts of physical election infrastructure would be the most likely flash points for potential violence."
What could trigger political violence or unrest?
An election victory with a large volume of mail-in ballots could could lead to the perception of mass voter fraud, with or without supporting evidence.



Legislatures in battleground states could legally invalidate mail-in ballots and give their states' Electoral College votes to one candidate before the final vote count.
A narrow election victory by securing the Electoral College but losing the popular vote could prompt large scale demonstrations, as occurred in 2016.
Real or false reports of voter intimidation at polling places in the afternoon of Election Day could prompt evening demonstrations.
Where is violence more likely to occur?
Post-03 November rallies and counter rallies in public areas nationwide – especially in battleground states with ongoing vote tallying – could erupt into violence.



Road closures and disruptions in city centers are likely due to protests and demonstrations in the event of a contested election.
DALE BUCKNER, CEO, FEATURED IN NY TIMES ON ELECTION 2020
"Hope for the best, expect the worst"
This week's New York Times DealBook Newsletter highlighted how corporate America is preparing for a momentous election. Yesterday, Dale Buckner, Global Guardian CEO, sat down with Lauren Hirsch to talk about companies' preparations for potential unrest after the vote. Read the full article here.
STANDING BY TO SUPPORT
Global Guardian's entire team is ready to respond to our clients' security needs. In addition, we recommend:
– Clients should plan for potential disruptions at polling sites on election day.

– Clients should plan for road closures and other disruptions due to demonstrations in the days following the election, as it is highly likely to be contested with no clear winner as mail-in ballots are counted.
– Contact Global Guardian for any security requests, including custom intelligence updates, evacuation planning, physical operations, including 24/7 video surveillance and onsite physical guards, and more. To learn more or request security assistance, click below.