The case trend in the U.S. has ticked up slightly again, now at 41,000 daily new cases on average over the last seven days. This compares to the 38,000 daily new cases on average from the week prior. The U.S. has now recorded nearly 7,000,000 confirmed cases and over 200,000 deaths.
The hospitalization rate and fatality rate were significantly lower during the summer surge in the South and Midwest compared to the initial major outbreak in March and April in the Northeast. Several factors explain this:


First, the elderly and others at greatest risk of complications took steps to protect themselves.

Second, young people made up most of the surge in new cases in the summer months.

Third, hospitals and doctors are better equipped with adequate numbers of ventilators and have more effective treatments to deploy.



The Big Ten athletic college conference announced it would play football in 2020, a reversal from an earlier decision in August to postpone play until 2021. The decision comes a day after LSU football team head coach Ed Orgeron announced that most of the LSU football team had contracted COVID-19.



Texas became the second state after California to record 700,000 cases of COVID-19.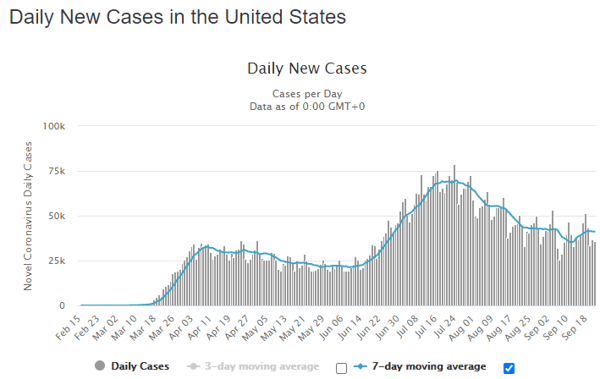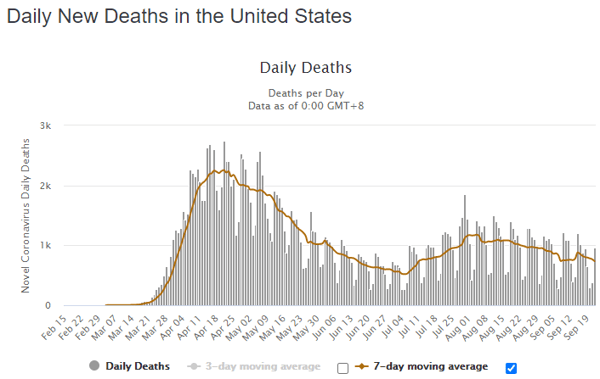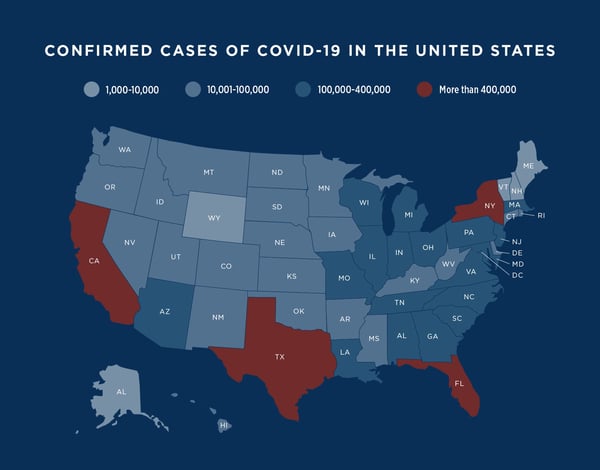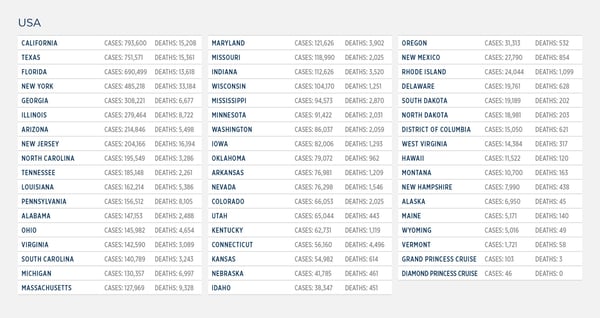 Latest global updates:

Colombia's Bogotá El Dorado, Cali Alfonso Bonilla Aragón, and Rionegro José María Córdova airports reopened for international flights to and from the United States (US), Mexico, Dominican Republic, Brazil, Ecuador, Bolivia and Guatemala on 21 September. Travelers must provide a negative COVID-19 PCR test result not older than 96 hours prior to entry and face masks must be worn.


The United Kingdom announced new restrictions in England to combat the spread of COVID-19 as the country is experiencing a significant surge in new cases. Prime Minister Boris Johnson said that the UK is at a "perilous turning point" while setting out restrictions that could be in effect for up to six months:



The new restrictions will not be a full lockdown and will avoid forcing businesses and education facilities that are currently open from having to close, though there will be a 10:00 PM local time closing requirement for the hospitality sector.

People in England are now being encouraged to work from home when possible.

Shop staff as well as people in taxis are required to wear masks under the new restrictions.

Spectators will no longer be allowed to return to sporting events as planned on 01 October.





Mexican government officials indicated that the closure of the Mexico-United States (US) border to non-essential travel will be extended to 21 October. Movement of cross-border workers and commercial traffic will continue to be permitted.
What we know:
Over 31,000,000 confirmed cases worldwide

975,000

deaths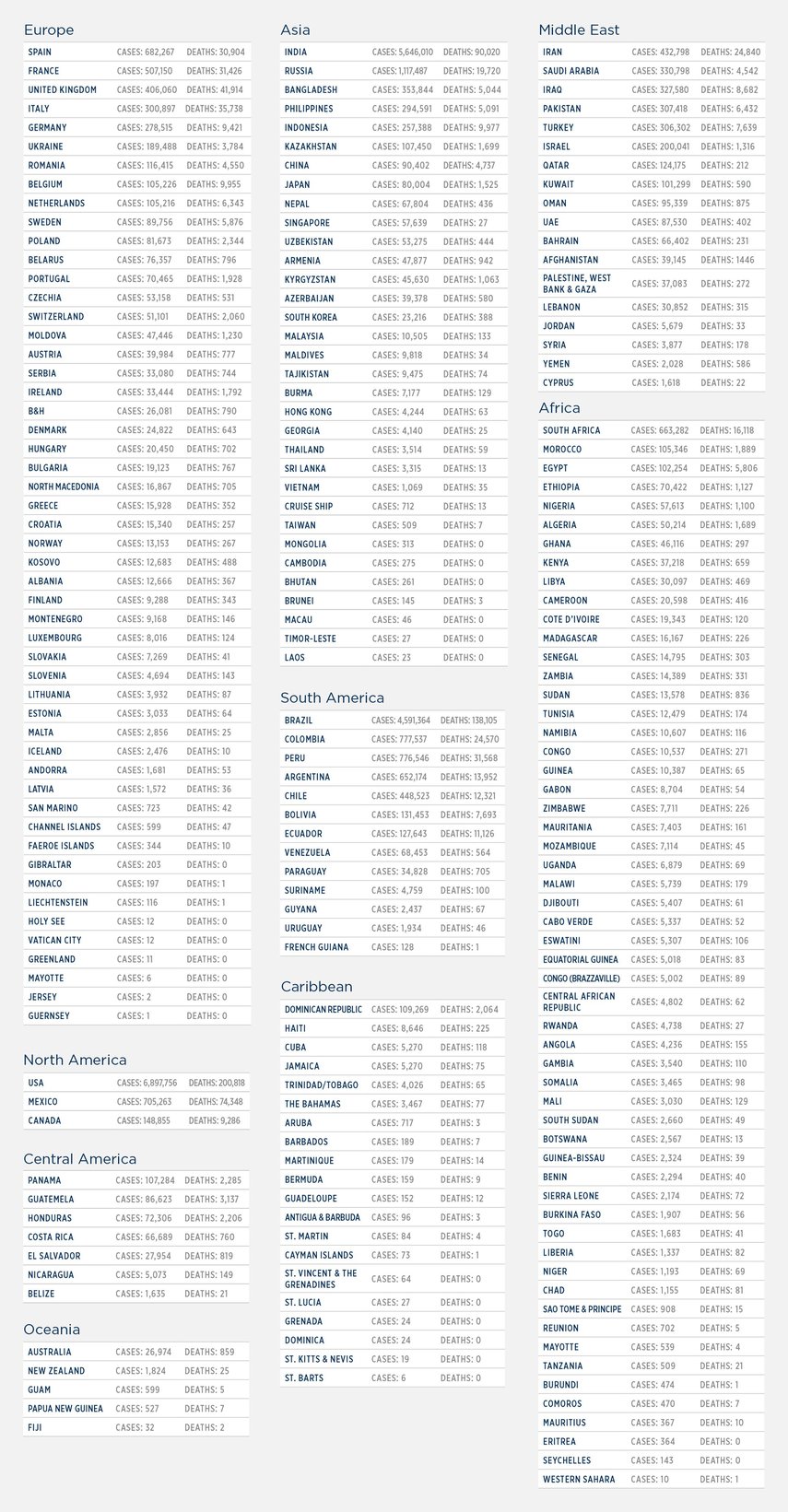 OUTLOOK
Daily new cases remain high in Israel, Argentina, Spain, France, the UK, and Morocco, stoking fears of a second-wave. This could lead to closing of borders and additional travel restrictions.