The case trend in the U.S. has ticked up slightly, now at 38,000 daily new cases on average over the last seven days. This compares to the 36,000 daily new cases on average from the week prior. The U.S. has now recorded over 6,600,000 confirmed cases and over 195,000 deaths.
Hotspots in the U.S. remain focused in the South and Midwest. North Dakota, Missouri, Wisconsin, and Nebraska are seeing continuous rising daily cases. New cases are trending down in previous hotspots, including South Dakota, Iowa, Alabama, and Mississippi.


The Big Ten athletic college conference announced it would play football in 2020, a reversal from an earlier decision in August to postpone play until 2021. The decision comes a day after LSU football team head coach Ed Orgeron announced that most of the LSU football team had contracted COVID-19.



Texas became the second state after California to record 700,000 cases of COVID-19.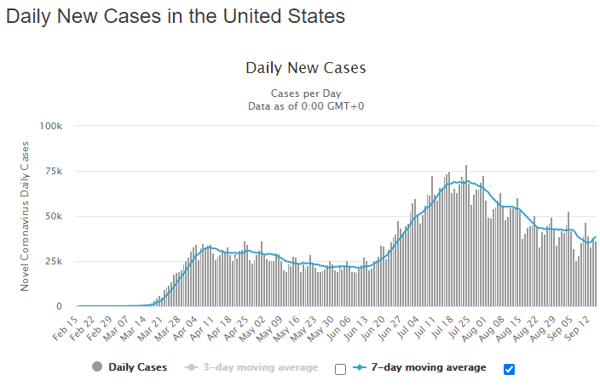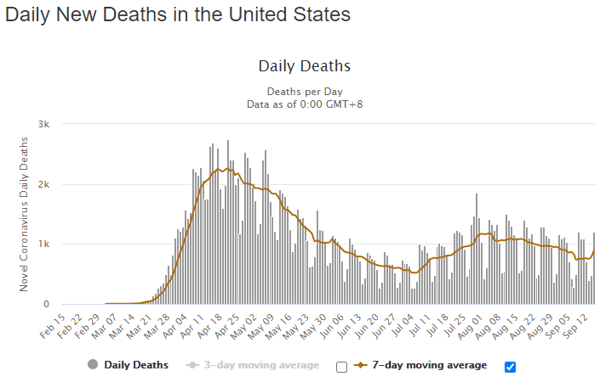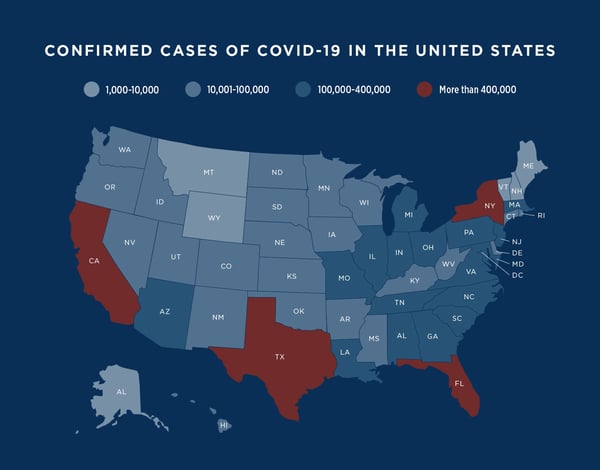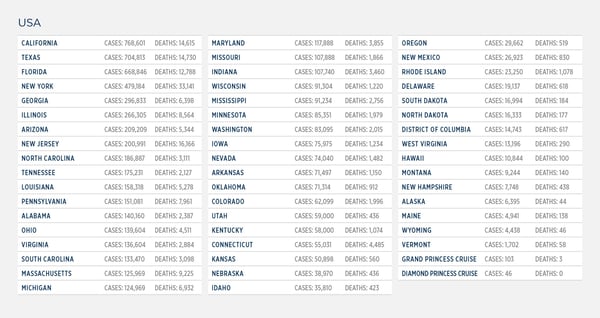 Latest global updates:

India has passed 5,000,000 confirmed cases and is recording nearly 100,000 new cases per day. This is likely an under-count of the true spread due to testing shortages and poor healthcare infrastructure, especially in rural areas.


The United Kingdom, France, and Spain are all seeing significant "second-wave" outbreaks. Authorities point to waning social distancing efforts among younger people as the primary driver of these outbreaks. French health officials are worried about ICU capacity.


Brazil has seen a considerable decline in daily new cases but this could reverse once schools open.
What we know:
Nearly 30,000,000 confirmed cases worldwide

940,000

deaths

21,600,000 recovered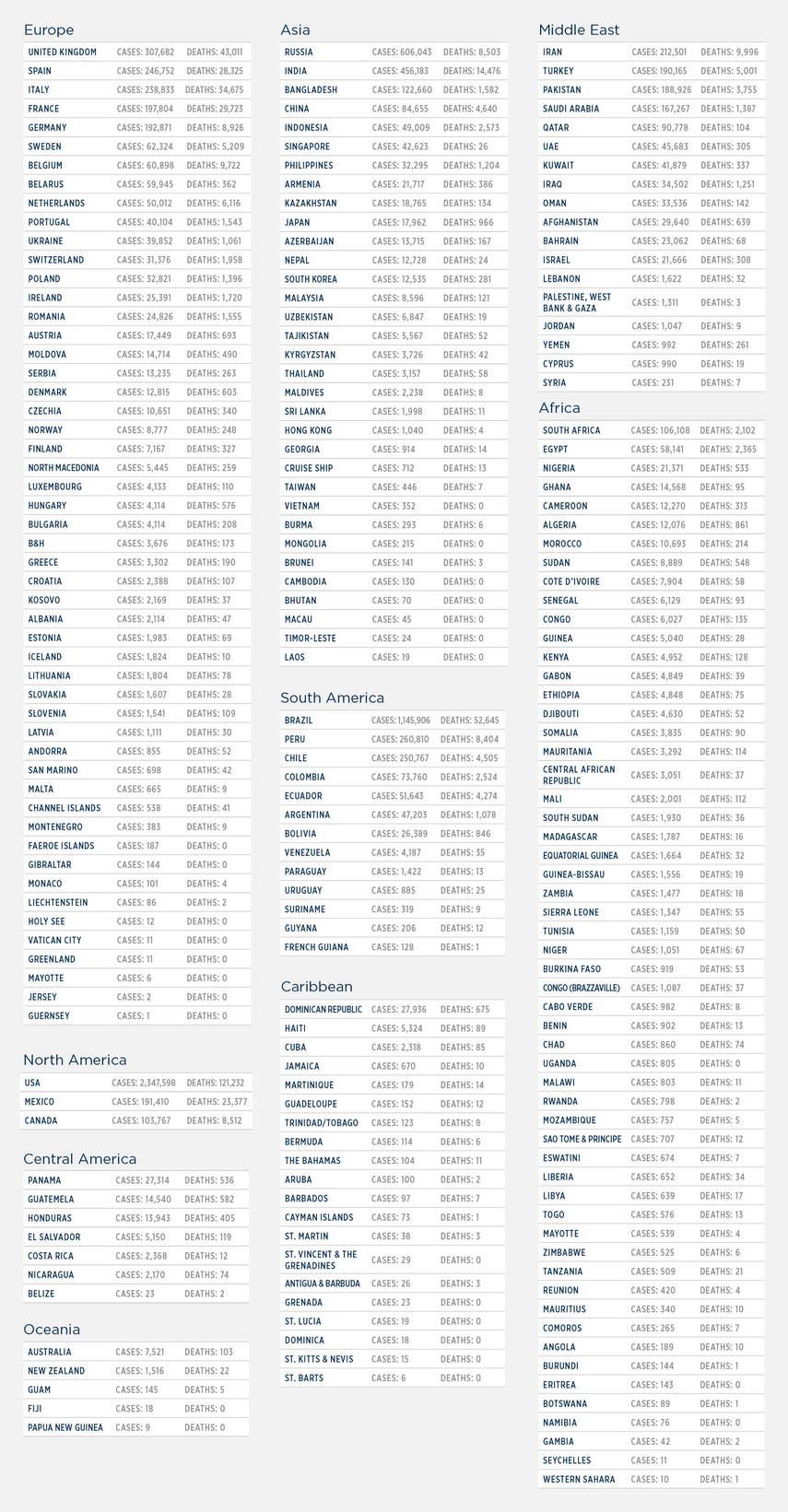 OUTLOOK
Daily new cases are surging in Israel, Argentina, Spain, France, the UK, and Morocco, stoking fears of a second-wave. This could lead to closing of borders and additional travel restrictions. Mexico, India, and Brazil continue to be global hotspots.