The U.S. is recording 53,700 daily new cases on average over the last week, an 18 percent decrease from the average two weeks ago. The U.S. has now recorded over 5,100,000 confirmed cases and nearly 165,000 deaths.
While several states are seeing a plateau or even declines in new cases from peaks in July, daily new deaths continue to increase. August 11 saw a spike in daily deaths at 1,450. Despite the decline in new cases for the country as a whole, new deaths are likely to continue to rise over the next two-three week period, as deaths are a lagging indicator.





The U.S. Government signed a $1.5 billion deal with drug maker Moderna for it to provide 100 million doses of its experimental coronavirus vaccine, which is currently in Phase 3 trials.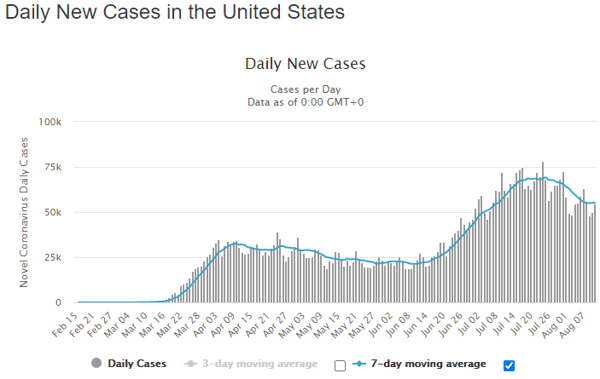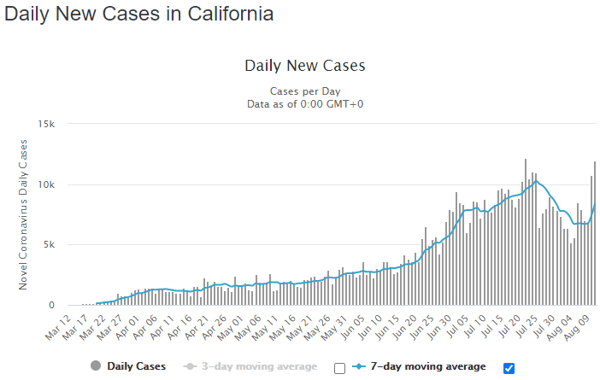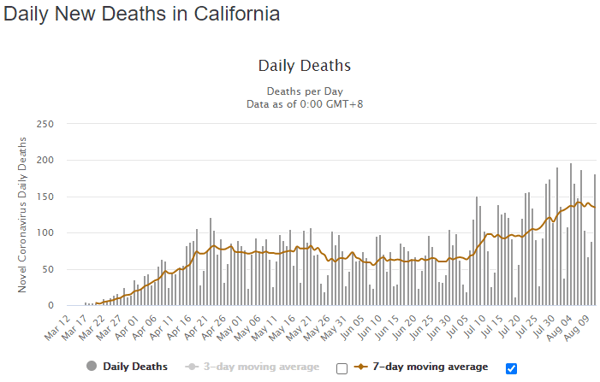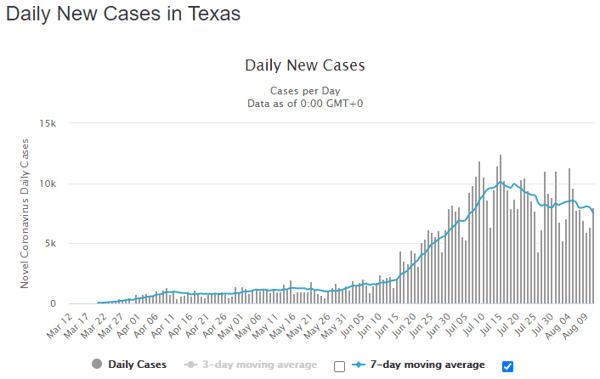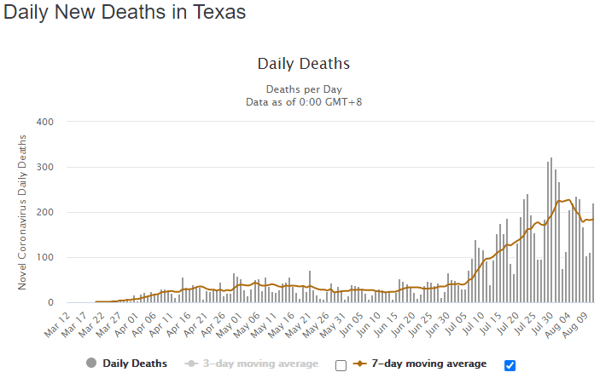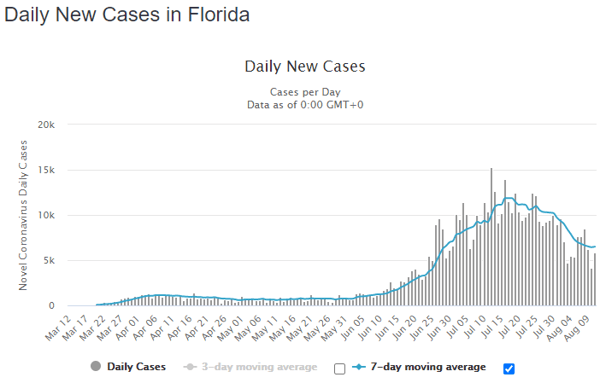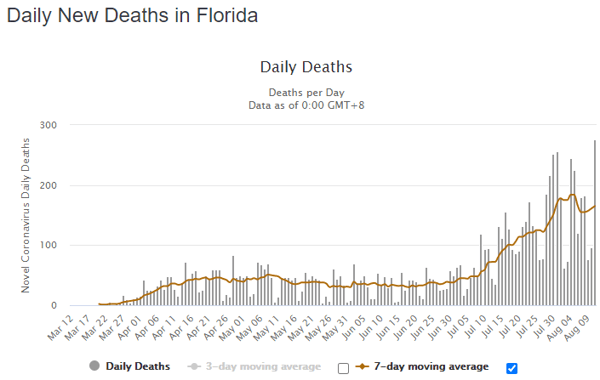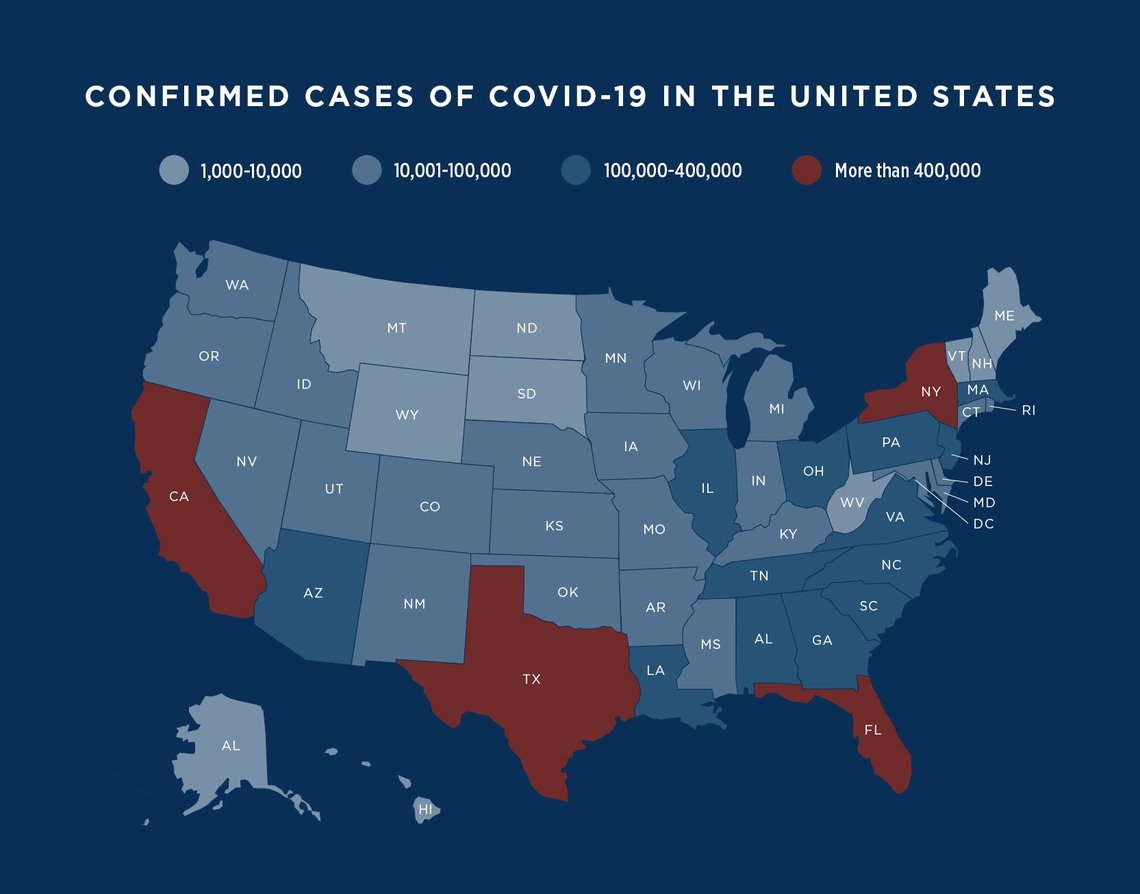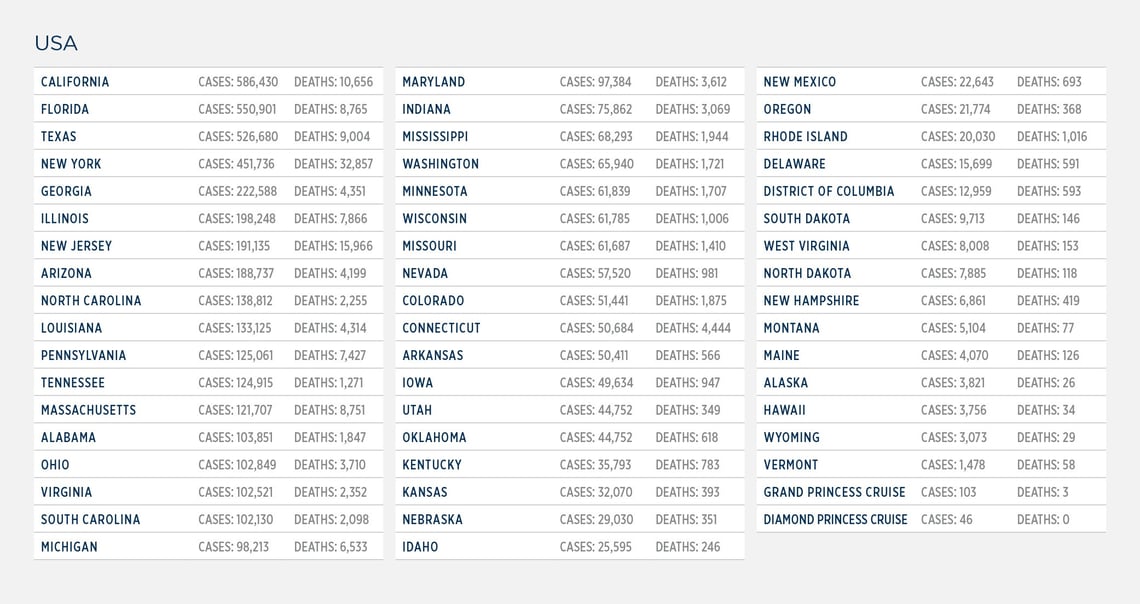 Latest Global Updates:
Russia announced it has developed and approved the first COVID-19 vaccine, dubbed "Sputnik V". It is reportedly to be produced in Brazil for use in Russia in September. The WHO lists the vaccine as being a candidate in preliminary safety trials and is seeking additional information.


Mexico's death toll continues to climb and is the third highest in the world, behind the U.S. and Brazil. Many residents are fearful of hospitals amid the pandemic and are refusing to seek treatment.


The United Kingdom officially entered an economic recession due to COVID lockdowns, and suffered more economic losses than other European countries.


Japan

is contending with an outbreak focused in Toyko, Osaka, and other cities. The country recorded more than 10,000 new cases in the last week.



India

continues to record hundreds of thousands of new cases per week. The country now has over 2.2 million cases.



New Zealand

confirmed four new locally transmitted cases, the first in over 100 days. The four cases are from a single household in Auckland. The city will be locked down starting 12 August
What we know:
Over 20,000,000 confirmed cases worldwide

746,000

deaths

13,500,000 recovered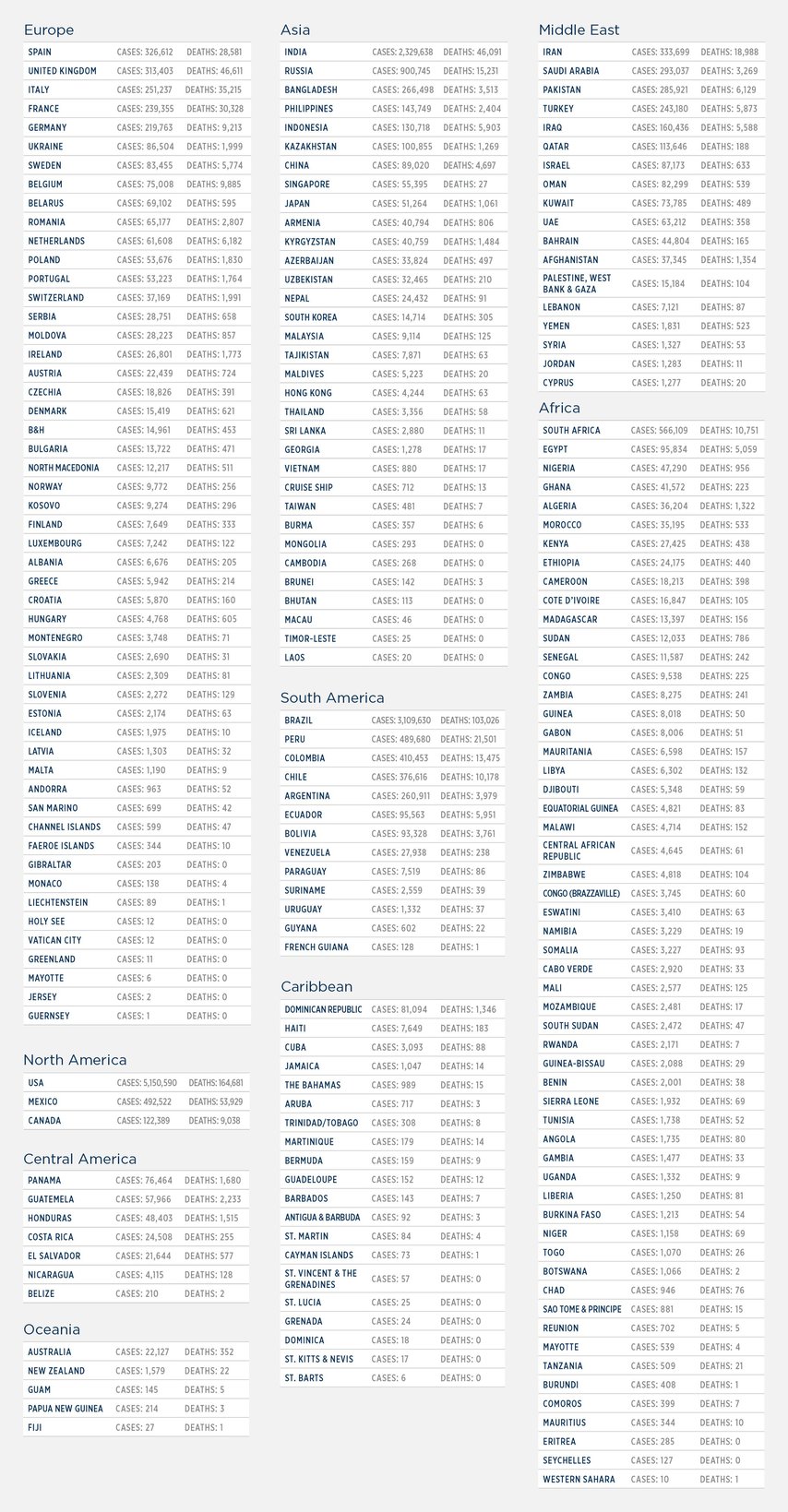 OUTLOOK
Brazil, Mexico, India and the U.S. continue to be global hotspots. In particular, Mexico, Brazil, and India continue to have low testing rates, indicating a much larger outbreak in their respective countries. For example, Mexico has half the deaths of Brazil but just under 500,000 confirmed cases to Brazil's 3,100,000. Concerns remain about second-wave outbreaks in Europe and Asia.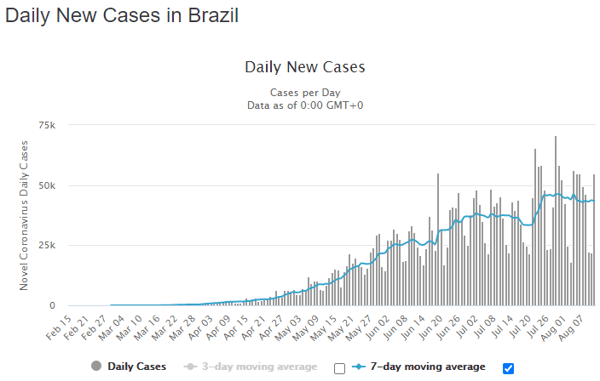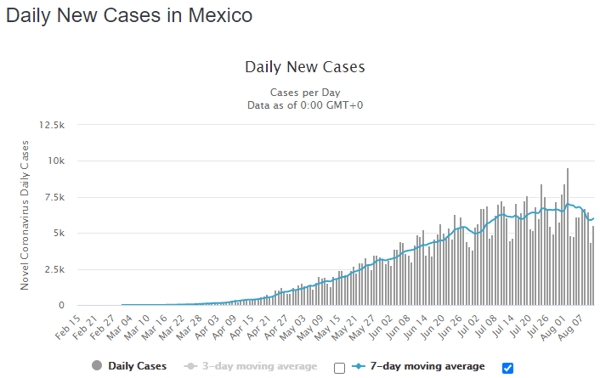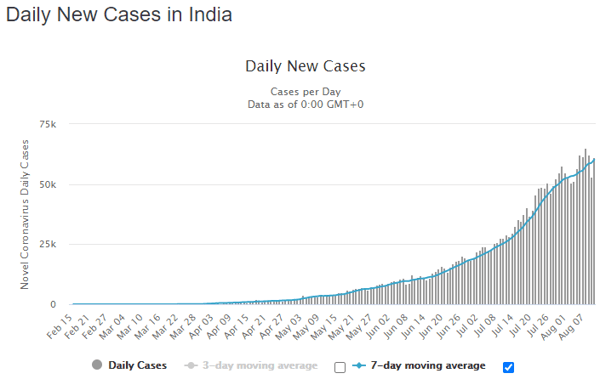 COVID-19 Resources
Return to Work Resource Guide
To help support clients as they reopen their businesses, Global Guardian has created a detailed return-to-work guide, which includes assessments and customized plans and products suited to the organization and their needs. Click here to view the guide today.
COVID-19 Newsroom
Visit our COVID-19 special newsroom to view the latest updates regarding the pandemic, including Riskline's World and US Risk Maps, as well as special reports and featured products.