California, Florida, Arizona and South Carolina are seeing significant declines in daily average cases from two weeks prior, but daily deaths continue to rise.
On 04 August, Florida recorded 245 daily deaths having experienced record daily death numbers earlier in the week. Despite the decline in new cases for the country as a whole, new deaths are likely to continue to rise over the next two-three week period, as deaths are a lagging indicator.




California is reporting a 17.6 percent increase in daily new deaths (rolling 7-day average) from its average one week ago. On 28 July, the state reported a seven day average of 119 new deaths as compared to an average of 140 new deaths on 04 August.



The U.S. is recording

58,820

new daily cases on average over the last week, an 11 percent decrease from the average two weeks ago. The U.S. has now recorded over 4,700,000 confirmed cases and over 157,000 deaths.


New York City Mayor Bill de Blasio announced that checkpoints would be established across the five boroughs to help enforce the 14-day quarantine for travelers from the 34 states deemed high risk.


President Trump is exploring the option of signing an executive order by the end of the week to prevent tenant evictions if a relief bill is not passed through Congress.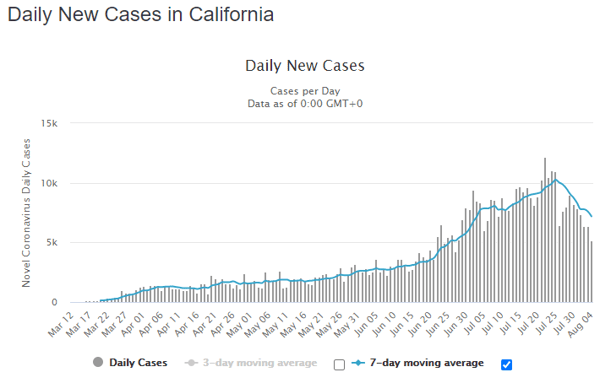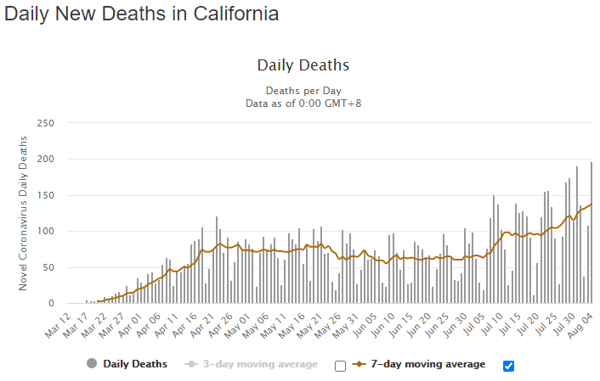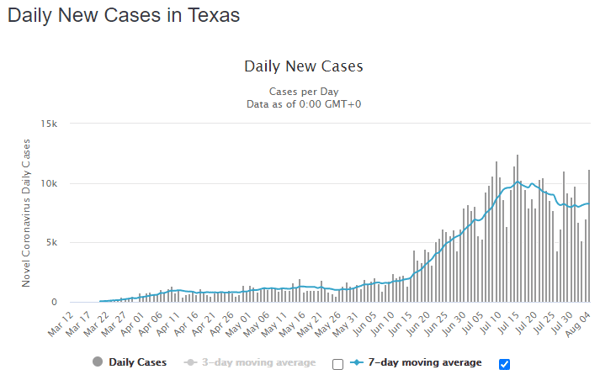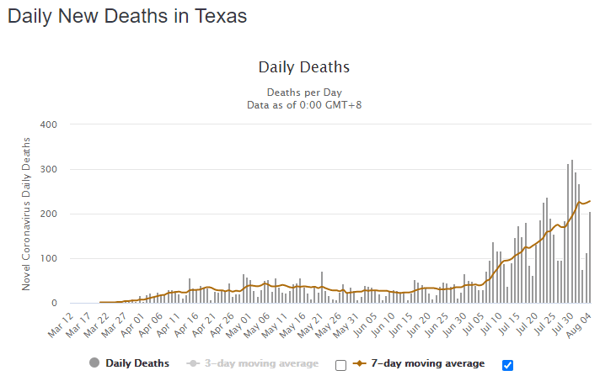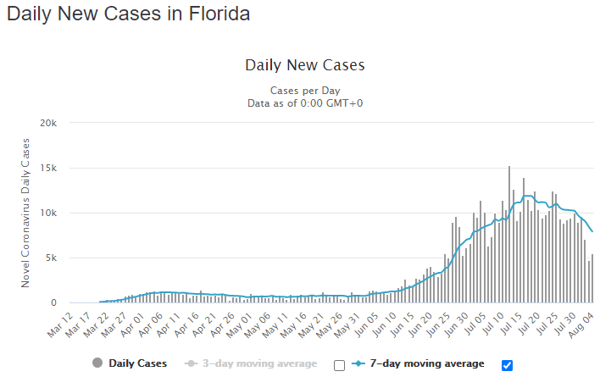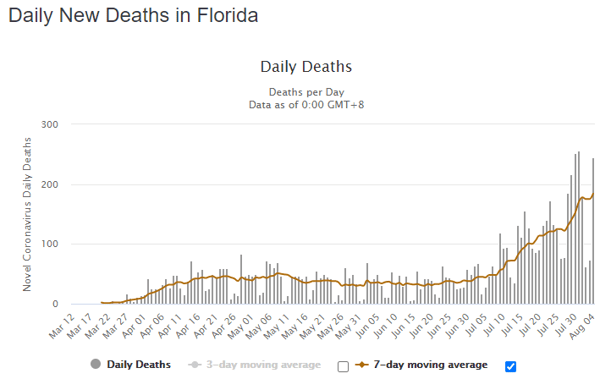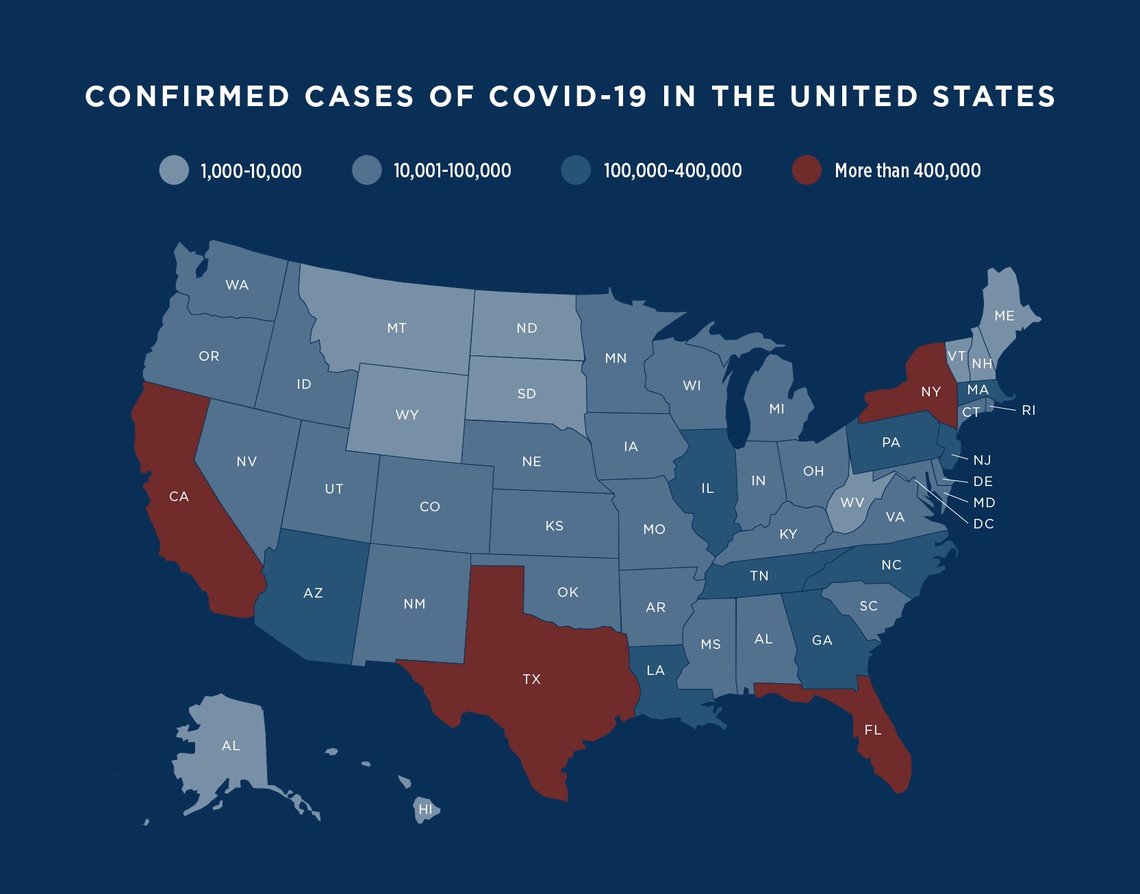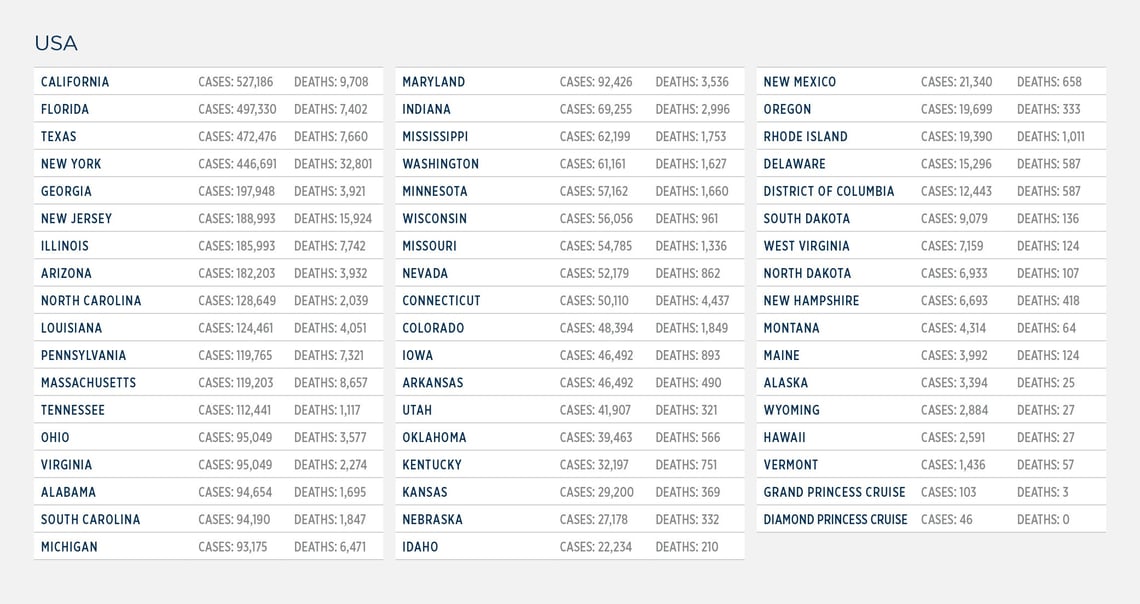 Latest Global Updates:
Outside the US, the highest number of daily new cases are occurring in Brazil, Mexico, the United Kingdom, India, Italy, France, Spain, Peru, and Iran. Several of these nations continue to institute regional lockdowns as community outbreaks spread.


Russia announced on Monday that it plans to start producing a vaccine in September for mass vaccination in October.


China:

Tianjin-based

CanSino

Biologics

is poised to launch a phase III COVID-19 vaccine trial. The company has received limited approval from the Chinese military and government to to begin inoculating soldiers and employees of state-owned firms ahead of its phase III trial results.



COVID-19

cases in Latin America and the Caribbean have topped 5 million.




El Salvador

outlined a plan to reopen

shopping, restaurants, and public transportation next month after months of strict lockdown.

Bolivia announced an extension of its national quarantine measures through 31 August.


Australian authorities in the state of Victoria have increased restrictions for the region including mandatory face coverings and an evening curfew in Melbourne from 8:00 pm to 5:00 am.


What we know:
Nearly 19,000,000 confirmed cases worldwide

706,446

deaths

Almost 12,000,000 recovered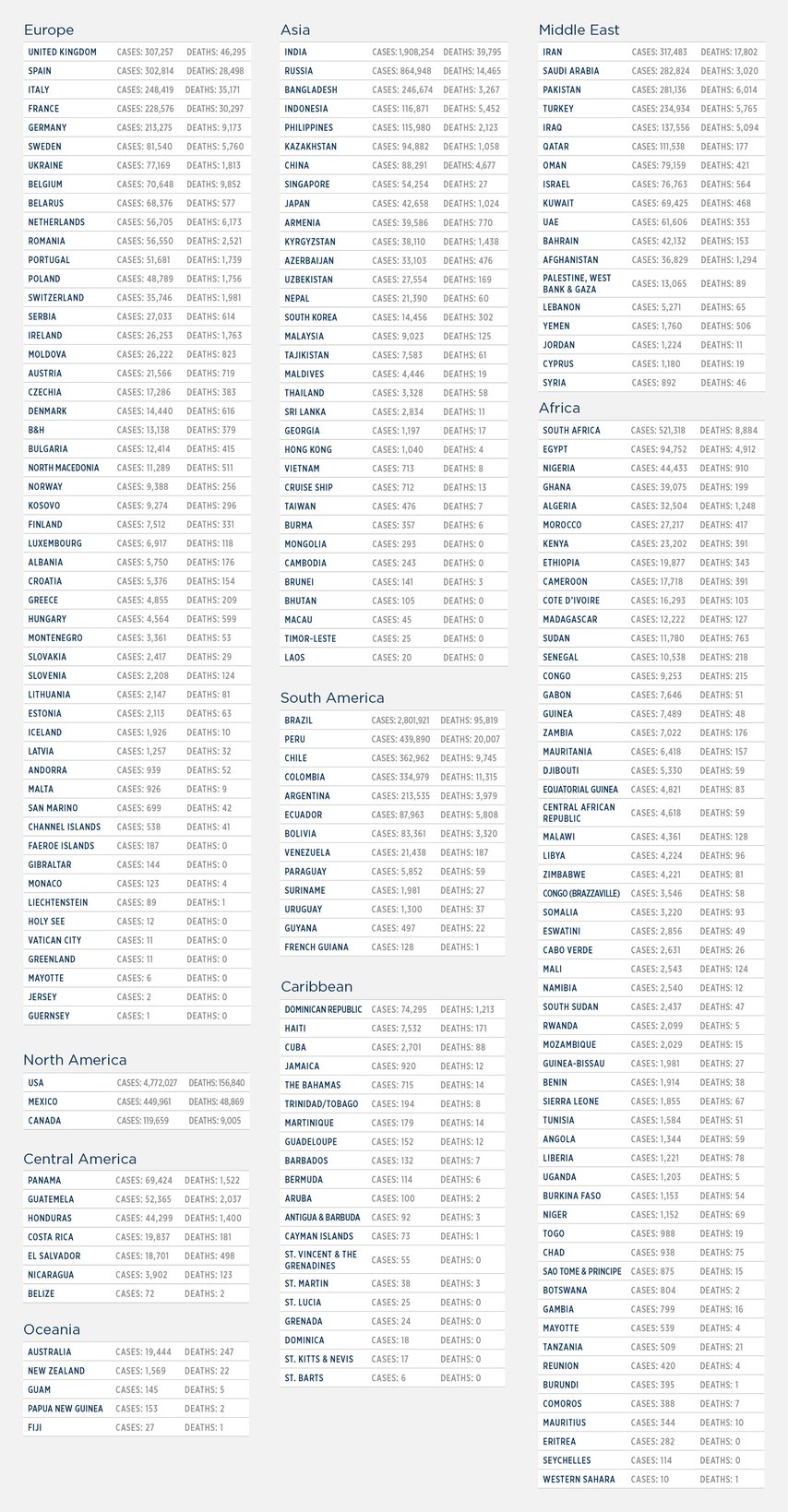 OUTLOOK
Brazil, Mexico, India and the U.S. continue to be global hotspots. In particular, Mexico, Brazil, and India continue to have low testing rates, indicating a much larger outbreak in their respective countries. For example, Mexico has half the deaths of Brazil but just under 450,000 confirmed cases to Brazil's 2,817,473. Concerns remain about second-wave outbreaks in Europe and Asia.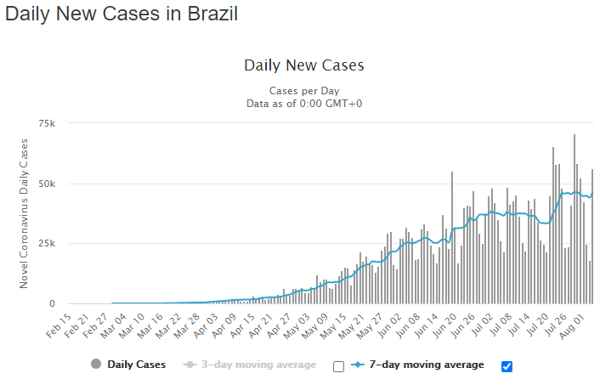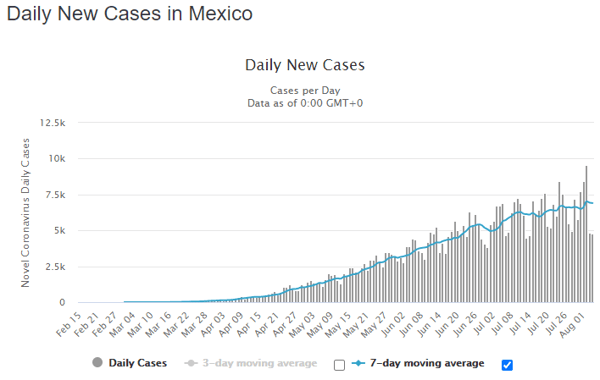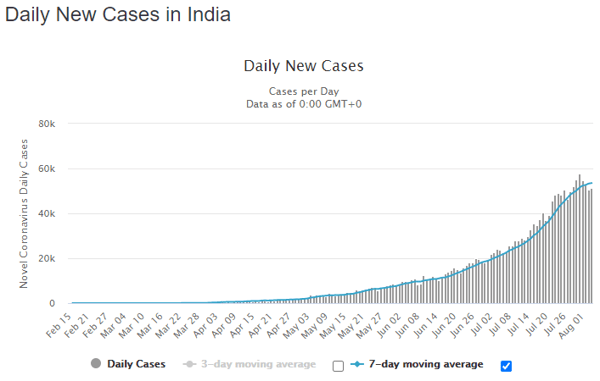 COVID-19 Resources
Special Report: Reopening Amid COVID-19 – Adaptability is Key
COVID-19 case numbers continue to rise as the US nears almost 5 million cases. In last month's webinar 'Reopening Amid the Pandemic - Adaptability is Key', Global Guardian CEO Dale Buckner, Director of Intelligence Michael Ballard, and Medical Leadership - Dr. Shelly Weisenfeld and Dr. Chris White shared insight on navigating through the pandemic. Read through their advice and answers to the top 15 questions here.
Return to Work Resource Guide
To help support clients as they reopen their businesses, Global Guardian has created a detailed return-to-work guide, which includes assessments and customized plans and products suited to the organization and their needs. Click here to view the guide today.
COVID-19 Newsroom
Visit our COVID-19 special newsroom to view the latest updates regarding the pandemic, including Riskline's World and US Risk Maps, as well as special reports and featured products.