On 04 August, approximately 2,750 tons of ammonium nitrate exploded at a warehouse in Beirut's port, creating a massive blast that killed 172 people, injured thousands, and left entire neighborhoods of the city devastated.
ADDITIONAL DETAILS


The explosion was one of the biggest anywhere since the end of the Second World War. Details surrounding the origins of the blast remain murky, and an independent international investigation was rejected by the Lebanese government in favor of a domestic investigation which will almost certainly confirm the Lebanese government's vision of the events. So far, authorities have arrested more than 19 people, including the head of the Customs Department and his predecessor, as well as the head of the port.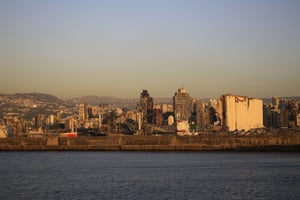 WHAT DOES THIS MEAN FOR LEBANON?


The blast comes at a politically tumultuous time for Lebanon. Already engulfed in a financial and economic crisis, Lebanon is also facing a political crisis which the Beruit blast exacerbated. The explosion has added wind to the anti-government protests that have been shaking Lebanon since October 2019. Lebanese Prime Minister Hassan Diab resigned along with his entire cabinet last week, though they will serve as caretakers until a new government is formed. Since the explosion, near-daily clashes between protesters and security forces have occurred. Tomorrow, 18 August, the verdict in the trial of four individuals accused of Hariri's assassination will be handed down and likely implicate the politically powerful Lebanese terror group Hezbollah and its allies. We expect more violent demonstrations to follow.
HOW CAN WE SUPPORT?
Since the incident, the Global Guardian team has provided real-time intelligence alerts and analysis on the explosion. Utilizing our local vetted teams, we have supported clients in the region with hospital recommendations after many were damaged in the blast. In addition, we have directed clients looking to leave Beirut with the best options for COVID-19 testing in order to be permitted entry outside the country.


The Global Guardian team continues to stand by to support with global intelligence, evacuations, and emergency response. To request support, click below or call our 24/7 Operations Center at + 1 (703) 566-9463.