Texas and Florida are seeing slight declines in daily average cases from two weeks prior, but daily deaths continue to rise. On 28 July, both Florida and Texas reported record daily deaths at 186 and 223 respectively. Deaths are likely to continue to rise for the next two-three week, as each state continues to report between 8,000-10,000 new cases per day.
California is reporting a 10 percent increase in daily new cases from the average two weeks earlier. The state reported 176 deaths on 28 July, a new record for daily deaths.



The U.S. is now recording more than 67,000 new daily cases on average over the last week, a slight increase from case counts a week ago, when the average was 66,000 new cases per day. The U.S. has now recorded nearly 4,500,000 confirmed cases and over 150,000 deaths.


Washington, D.C. imposed a 14 day self-quarantine for travelers arriving from areas where the seven-day moving average of daily new COVID-19 cases is 10 or more per 100,000 people. The measures do not apply to Maryland and Virginia. Those engaged in essential activities, including government work, are exempt.


Enhanced federal unemployment payments of $600/week expire this week. Congress is discussing potentially expanding or reducing the unemployment payments. An additional 1.4 million people filed for unemployment benefits last week, the 18th straight week of at least one million unemployment claims. Halted or rolled-back reopening plans will likely add to this number.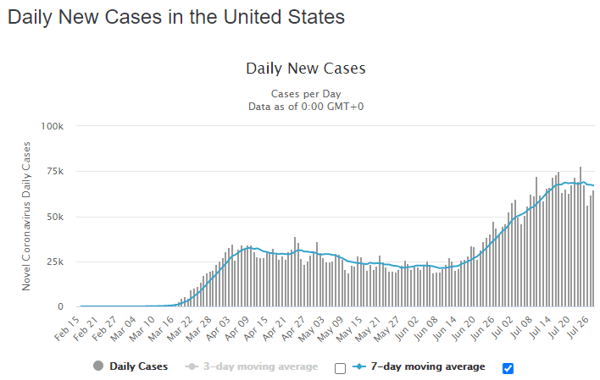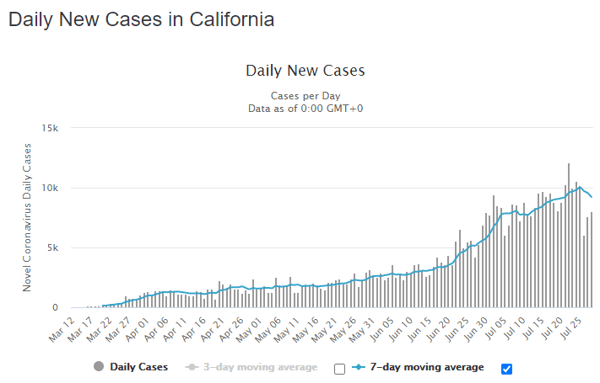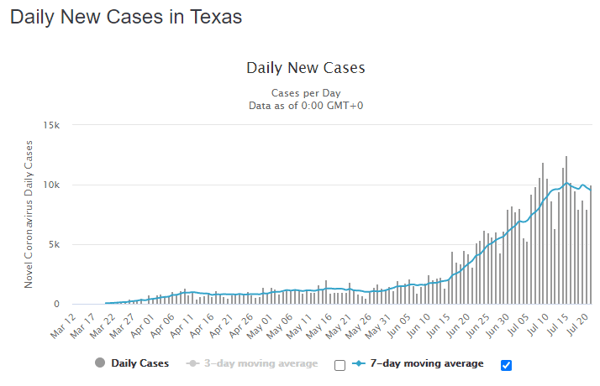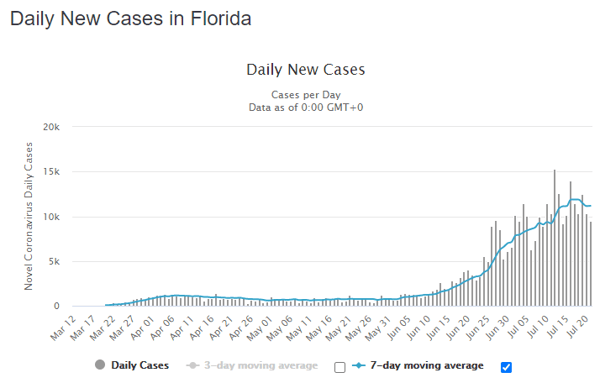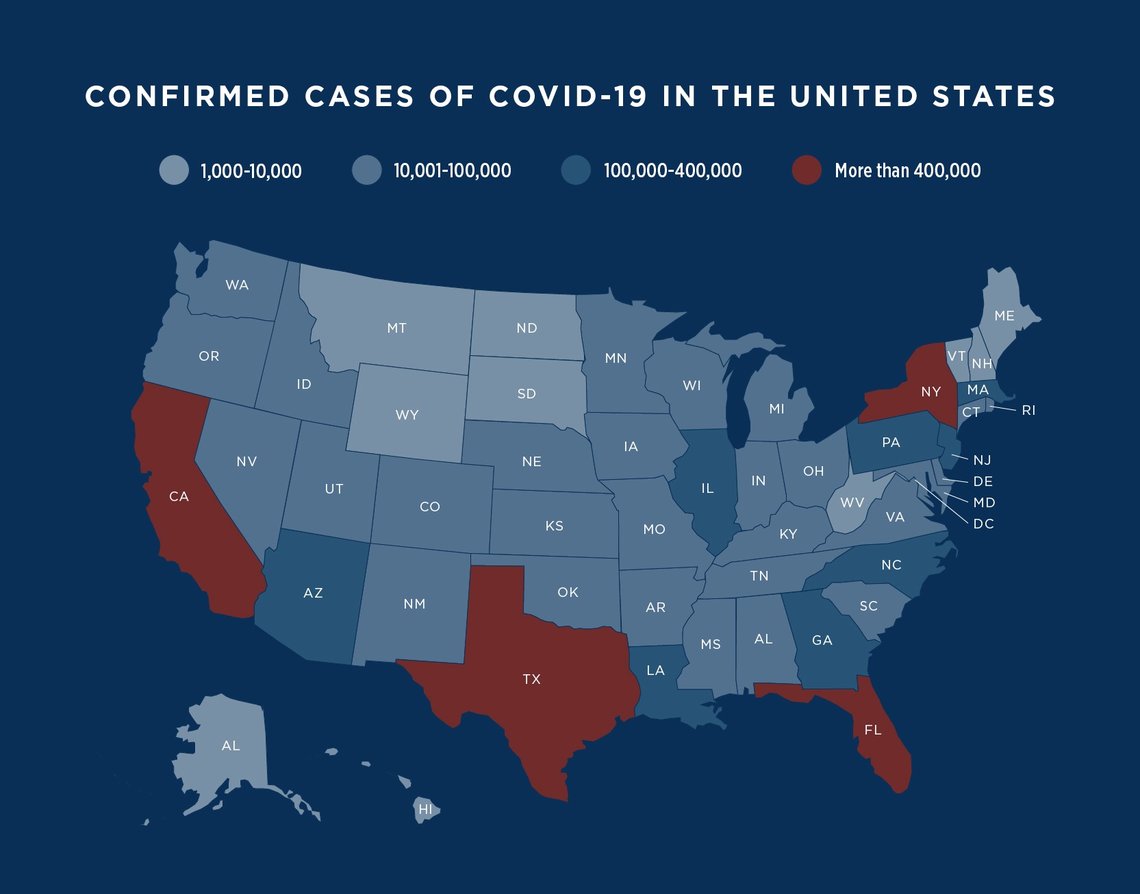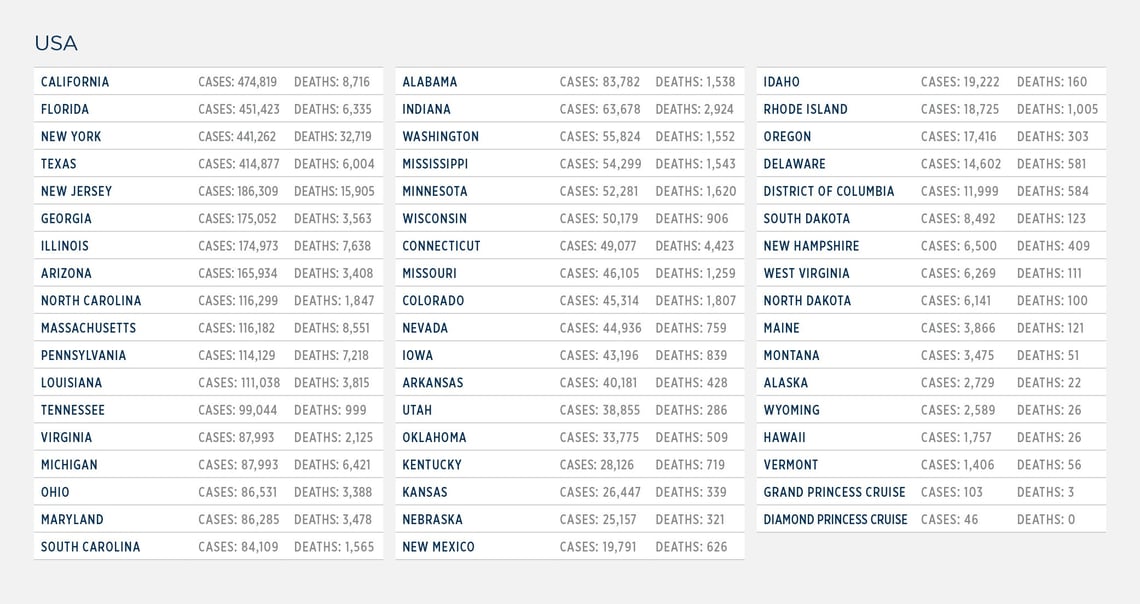 Latest Global Updates:
Outside the US, the highest number of daily new cases are occurring in Brazil, India, South Africa, Colombia, Mexico, Russia, Argentina, and Peru. Several of these nations continue to institute regional lockdowns as community outbreaks spread.


Poland extended its international flight ban to at least 11 August.


Lebanese authorities extended the ongoing nationwide state of general mobilization, which was due to expire on 2 August, until at least 30 August, as part of efforts to contain the spread of the COVID-19 pandemic. Nationwide lockdowns will be implemented on 30 July-3 August and 6-10 August.


Bolivian electoral authorities have announced that general elections will be postponed to 18 October.


Spain is making face masks mandatory in Madrid from 30 July in all public spaces.


Hong Kong's outbreak continues to worsen, with 142 new cases reported on 27 July, prompting fears of full lockdown restrictions.
What we know:
Nearly 17,000,000 confirmed cases worldwide

665,000 deaths

Over 10,500,000 recovered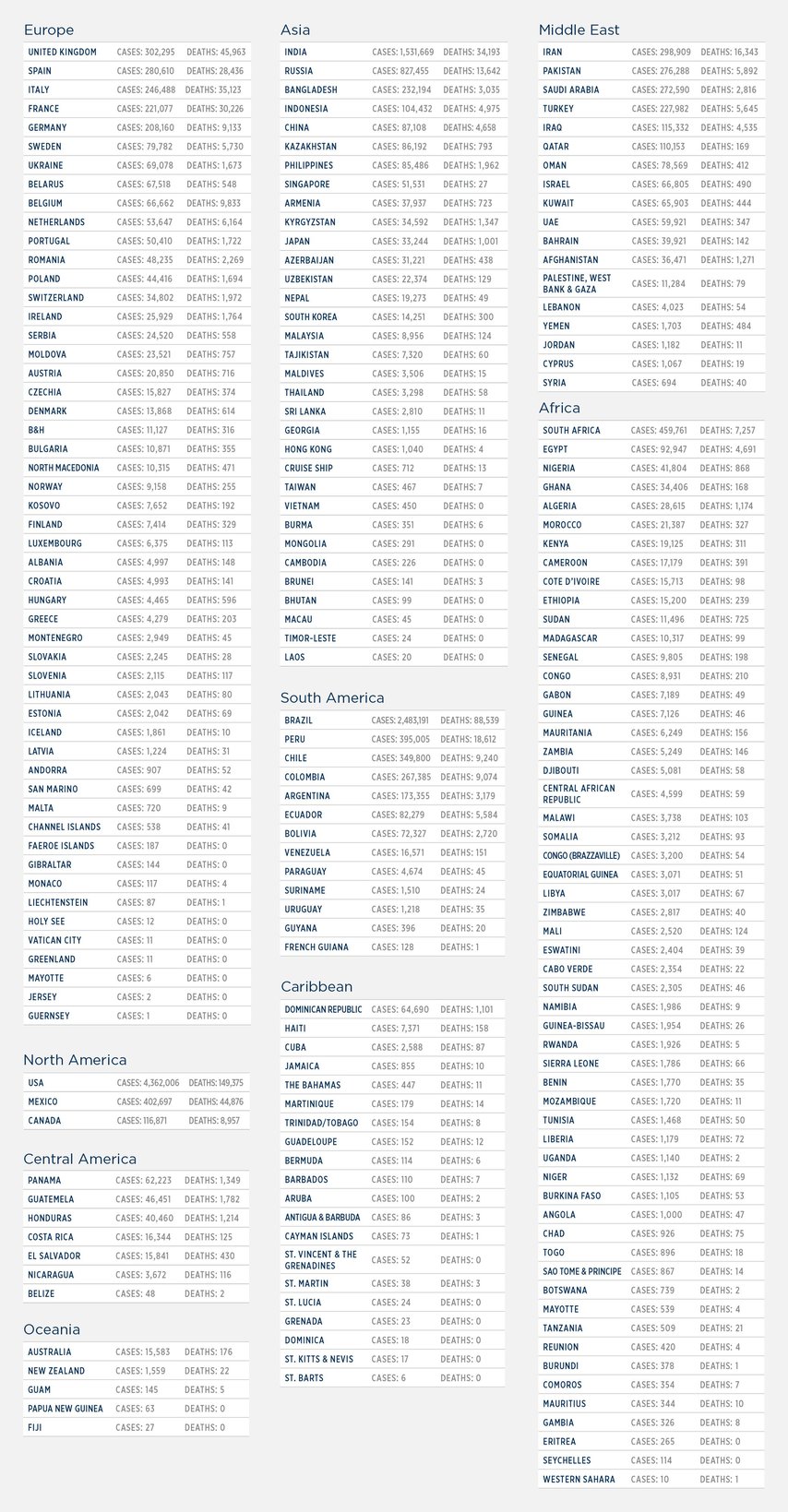 OUTLOOK
Brazil, Mexico, India and the U.S. continue to be global hotspots. In particular, Mexico, Brazil, and India continue to have low testing rates, indicating a much larger outbreak in their respective countries. For example, Mexico has half the deaths of Brazil but just 400,000 confirmed cases to Brazil's 2,400,000. Concerns remain about second-wave outbreaks in Europe and Asia.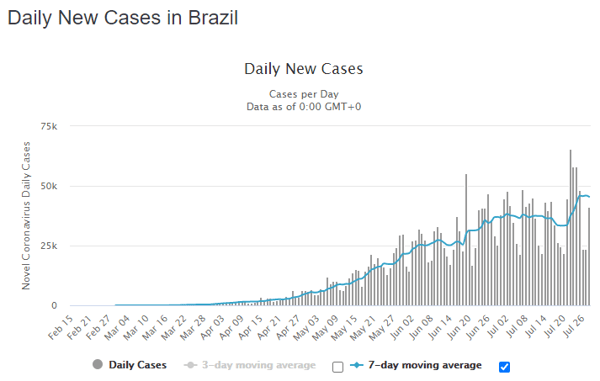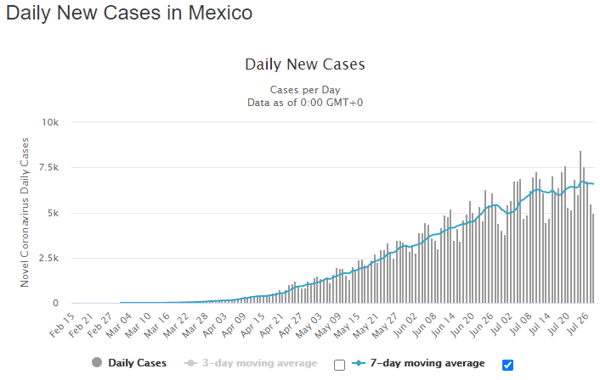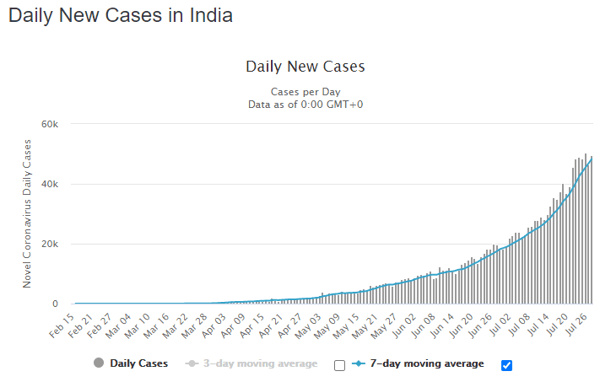 Special Report:
COVID-19 case numbers continue to rise as the US nears 4.5 million cases. In our recent webinar 'Reopening Amid the Pandemic - Adaptability is Key' Global Guardian CEO Dale Buckner, Director of Intelligence Michael Ballard, and Medical Leadership - Dr. Shelly Weisenfeld and Dr. Chris White shared insight on navigating through the pandemic. Read through their advice and answers to the top 15 questions here.