California, Texas, and Florida continue to average nearly 10,000 new cases per day over the last seven days. On a per-capita basis, Arizona and Louisiana lead the way, with more than 20,000 cases per 1M residents.
The U.S. is now recording more than 66,000 new cases on average over the last week, a smaller increase from case counts just a week ago, when the average was 60,000 new cases per day. A week before that it was 50,000 new cases per day on average.The U.S. has now recorded more than 4,000,000 confirmed cases and 145,000 deaths.



While daily new cases have steadily declined in Arizona over the last two weeks after restrictions were re-imposed, daily new deaths continue to increase, highlighting the lag time between infection, testing, hospitalization, and mortality.





The U.S. government entered into a $1.95 billion contract with Pfizer to produce 600 million doses of a coronavirus vaccine. Production depends on success in clinical trials.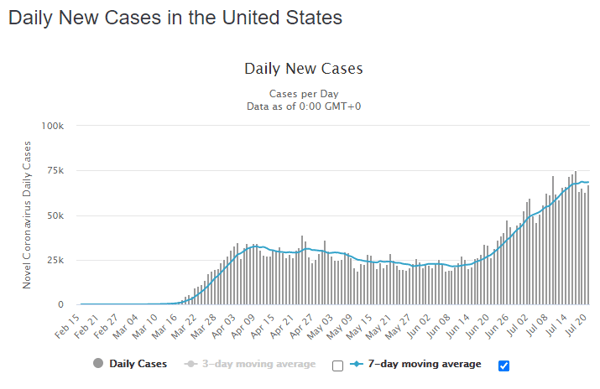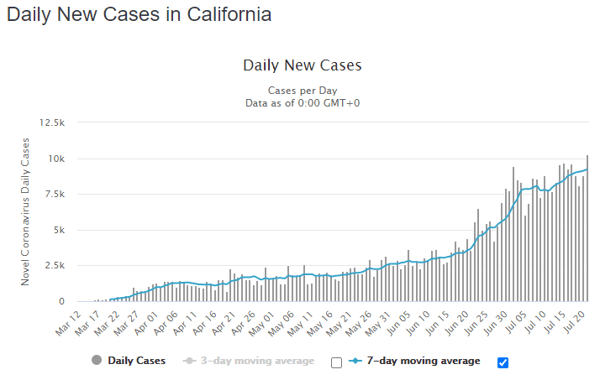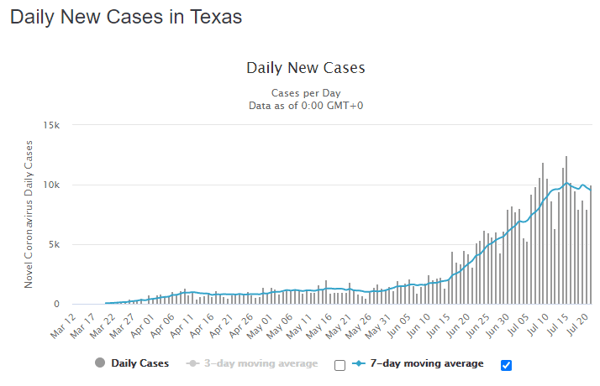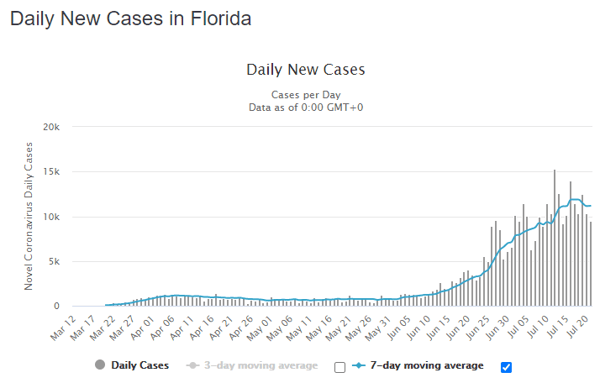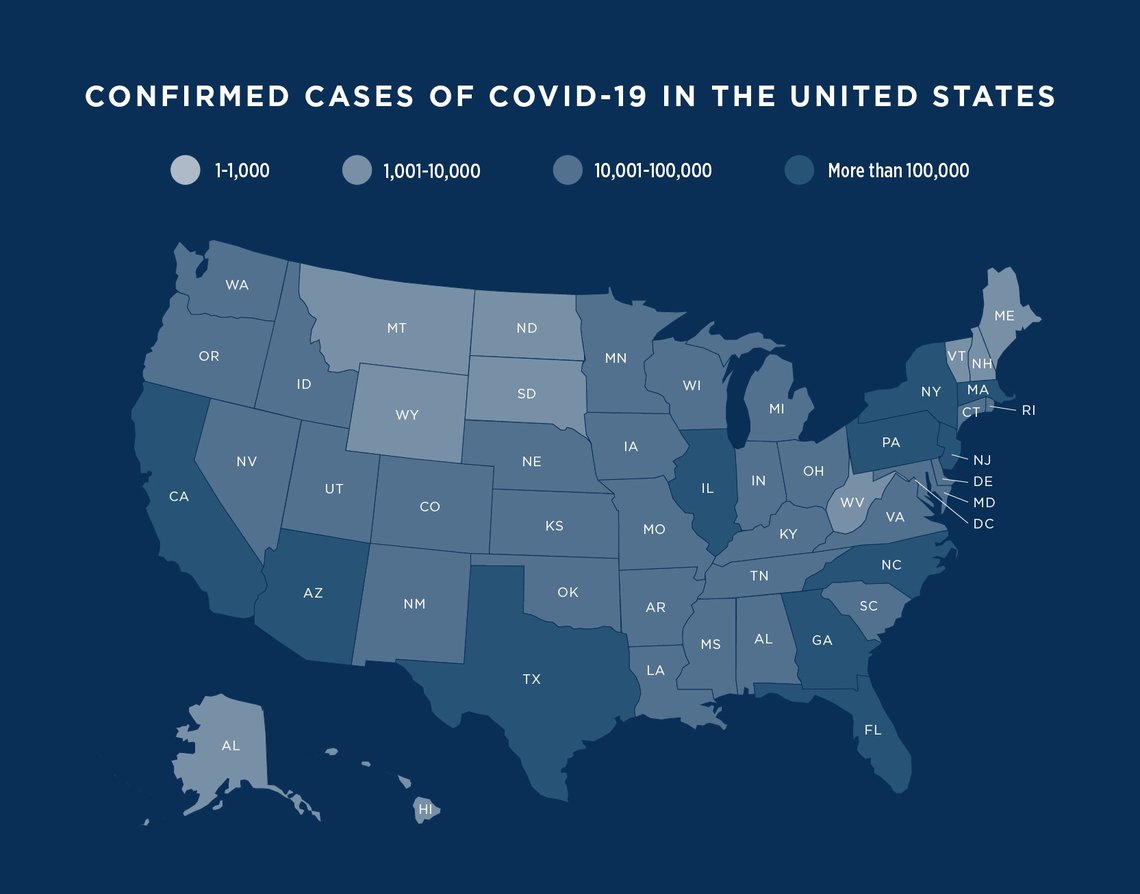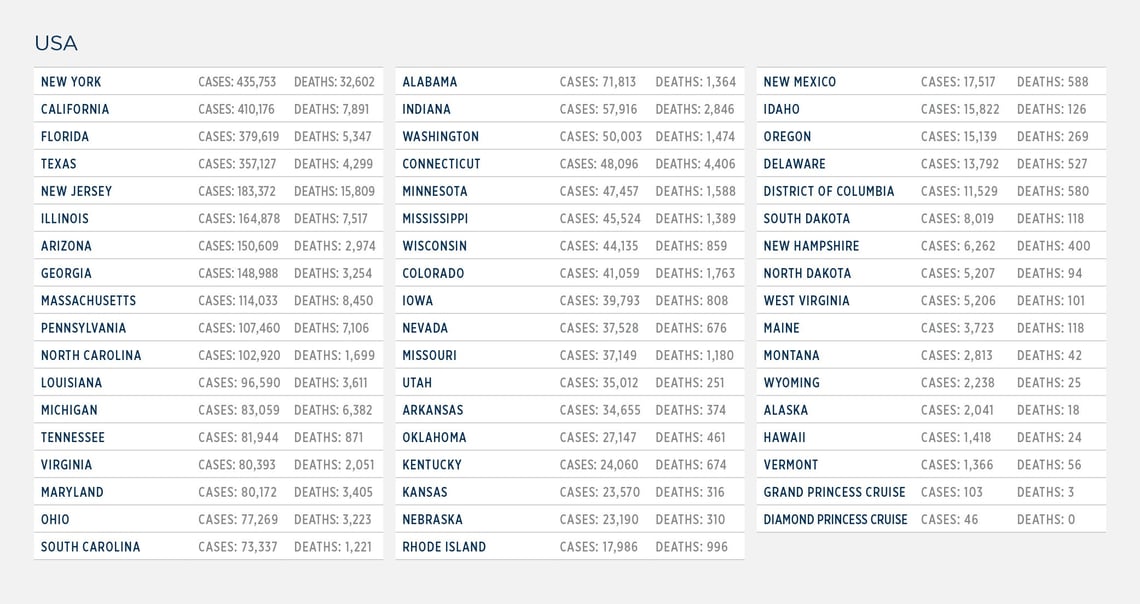 Latest global updates:
AstraZeneca

and

Oxford

University

released promising results from Phase II trials of their joint COVID vaccine. It was found to be safe and effective. Large scale Phase III trials are underway in the UK, Brazil, and South Africa.




Malaysia extended their entry ban for travelers to at least 31 August.


Nigeria extended its closure of airports for international flights until at least 15 October.


In Bolivia all domestic and international flights remain suspended until at least 31 July.


Air passengers to China must provide a negative test result before boarding their flight. The negative test result must be within five days of the trip.


Hong Kong

will require travelers from the United States and other high-risk countries to show proof that they have tested negative for the virus within 72 hours of boarding a flight to the city.
What we know:
Over 15,000,000 confirmed cases worldwide

620,000 deaths

Over 9,000,000 recovered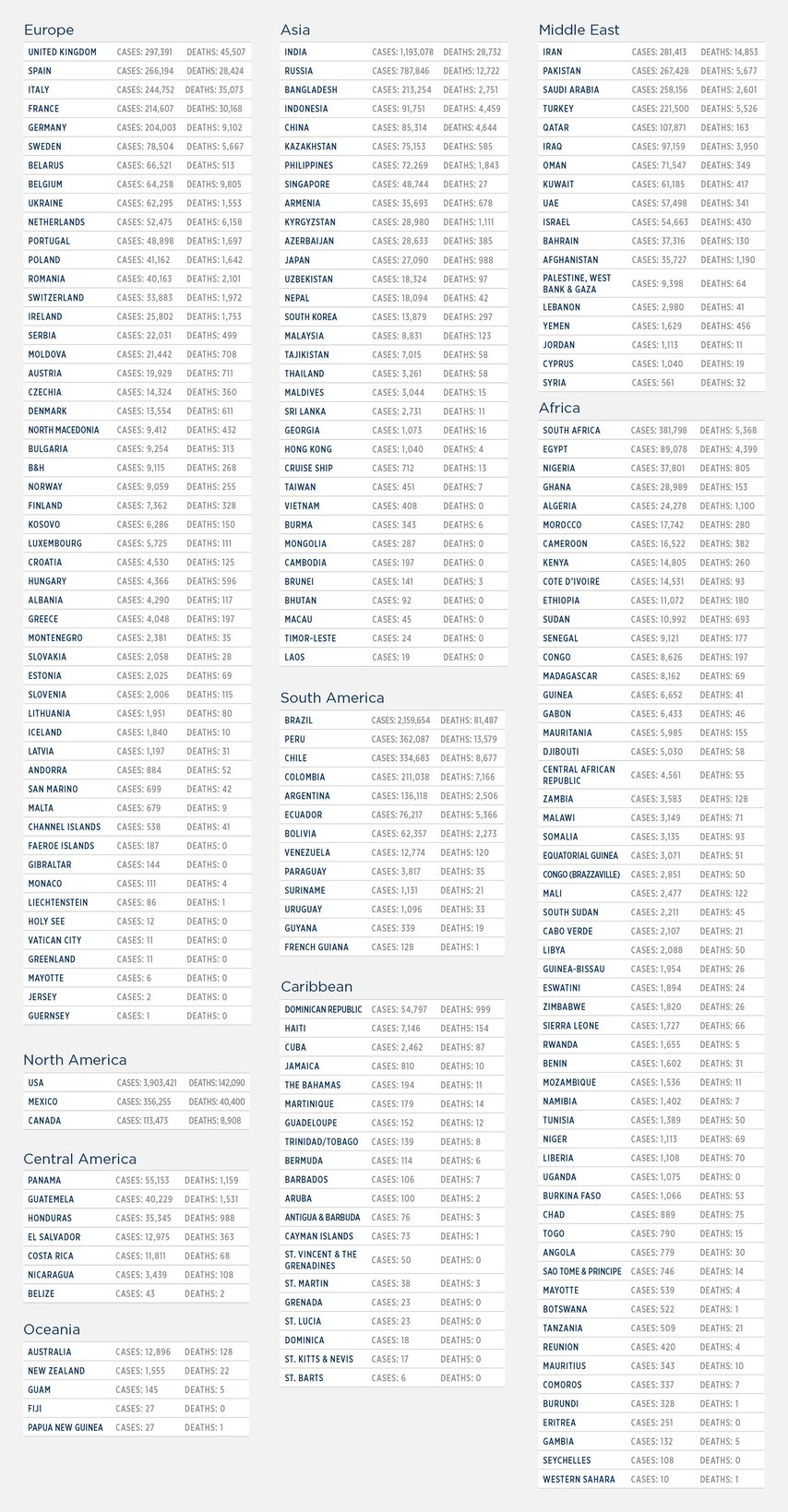 OUTLOOK
Brazil, Mexico, India and the U.S. continue to be global hotspots. In particular, Mexico, Brazil, and India continue to have low testing rates, indicating a much larger outbreak in their respective countries. For example, Mexico has half the deaths of Brazil but just 350,000 confirmed cases to Brazil's 2,100,000. Concerns remain that despite controlling the outbreak in parts of Europe and Asia, international travel will not resume due to out-of-control outbreaks in other parts of the world.