Several states continue to set records for daily new cases, including California, Texas, and Florida, which are averaging nearly 10,000 new cases per day over the last seven days. Florida recorded more than 15,000 new cases on 13 July, more than New York ever reported during their outbreak in March and April. Multiple states have paused or rolled-back reopening efforts:
California governor Gavin Newsom issued a state-wide order for all bars to close and restaurants to cease indoor activities.


Several states in the northeast, including NY-NJ-CT are maintaining a 14-day self-quarantine for any travelers arriving from hotspots within the U.S. Massachusetts has ordered a quarantine for all travelers except those from NY, NJ, CT, VT, NH, RI, and ME.

The U.S. is now recording more than 60,000 new cases on average over the last several days, a significant increase from case counts just a week ago, when the average was 50,000 new cases per day. A week before that it was 40,000 new cases per day on average.The U.S. has now recorded more than 3,500,000 confirmed cases and nearly 140,000 deaths.




Walmart and Sam's Club will begin requiring that all customers wear masks in U.S. stores, starting next Monday.



Biotech firm Moderna announced promising results from its COVID-19 vaccine candidate. The vaccine, developed with researchers at the National Institute of Allergy and Infectious Diseases, was the first coronavirus vaccine to be tested in humans, and the company announced on Tuesday that large Phase 3 tests of it would begin on July 27, involving 30,000 people.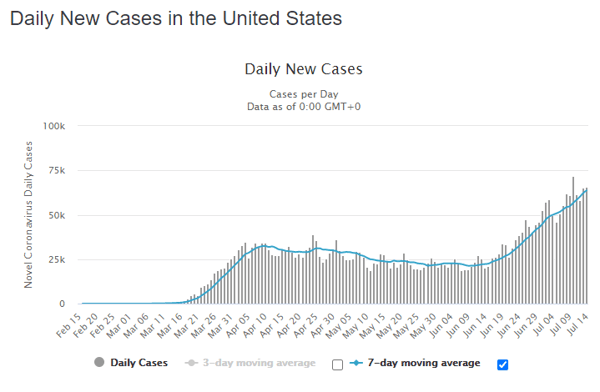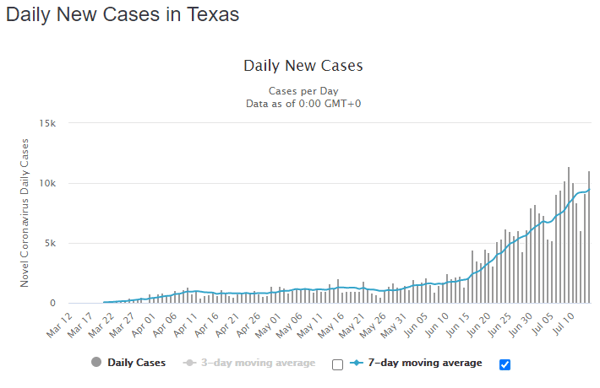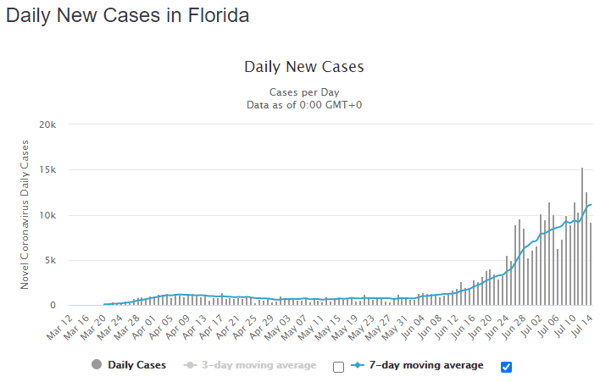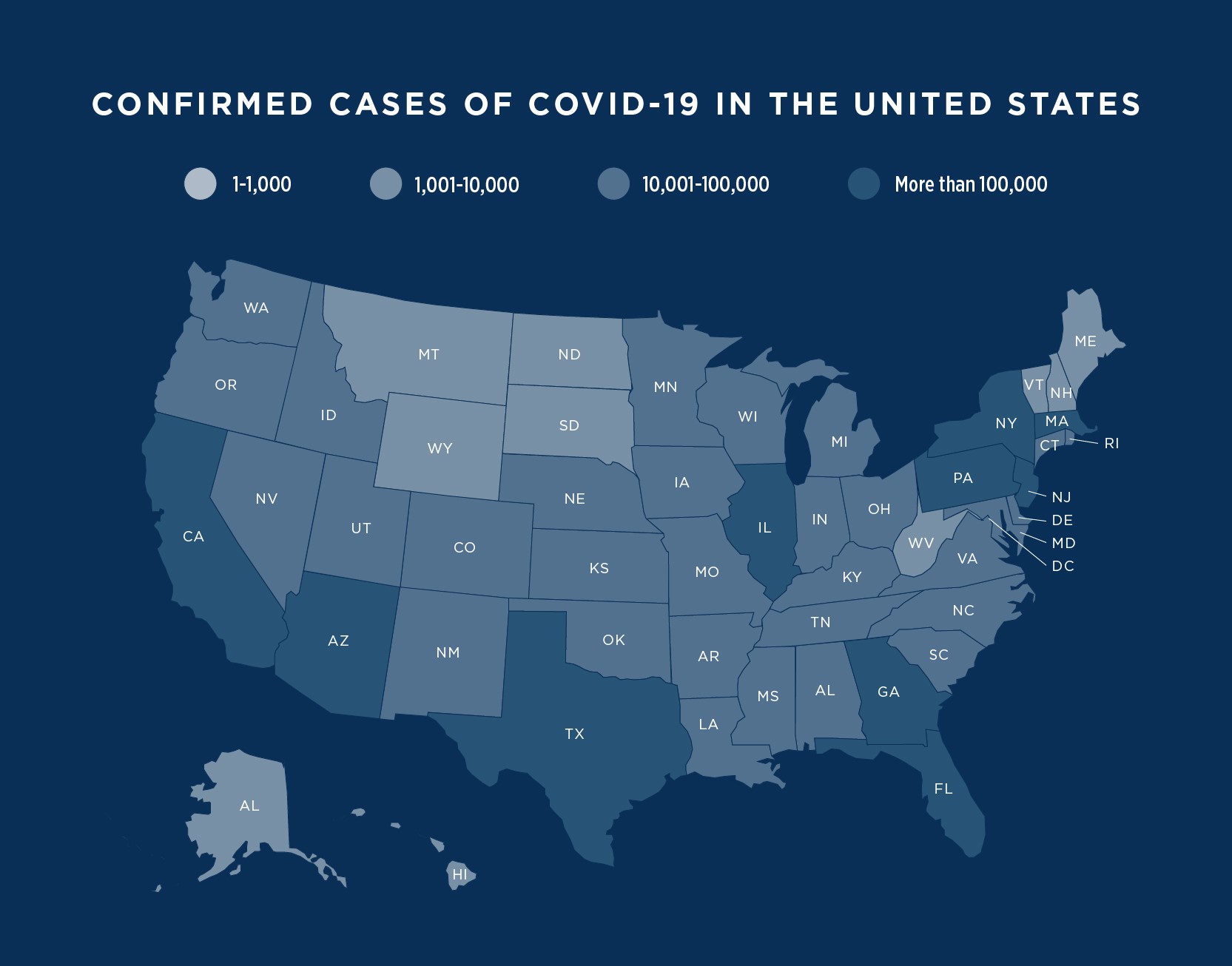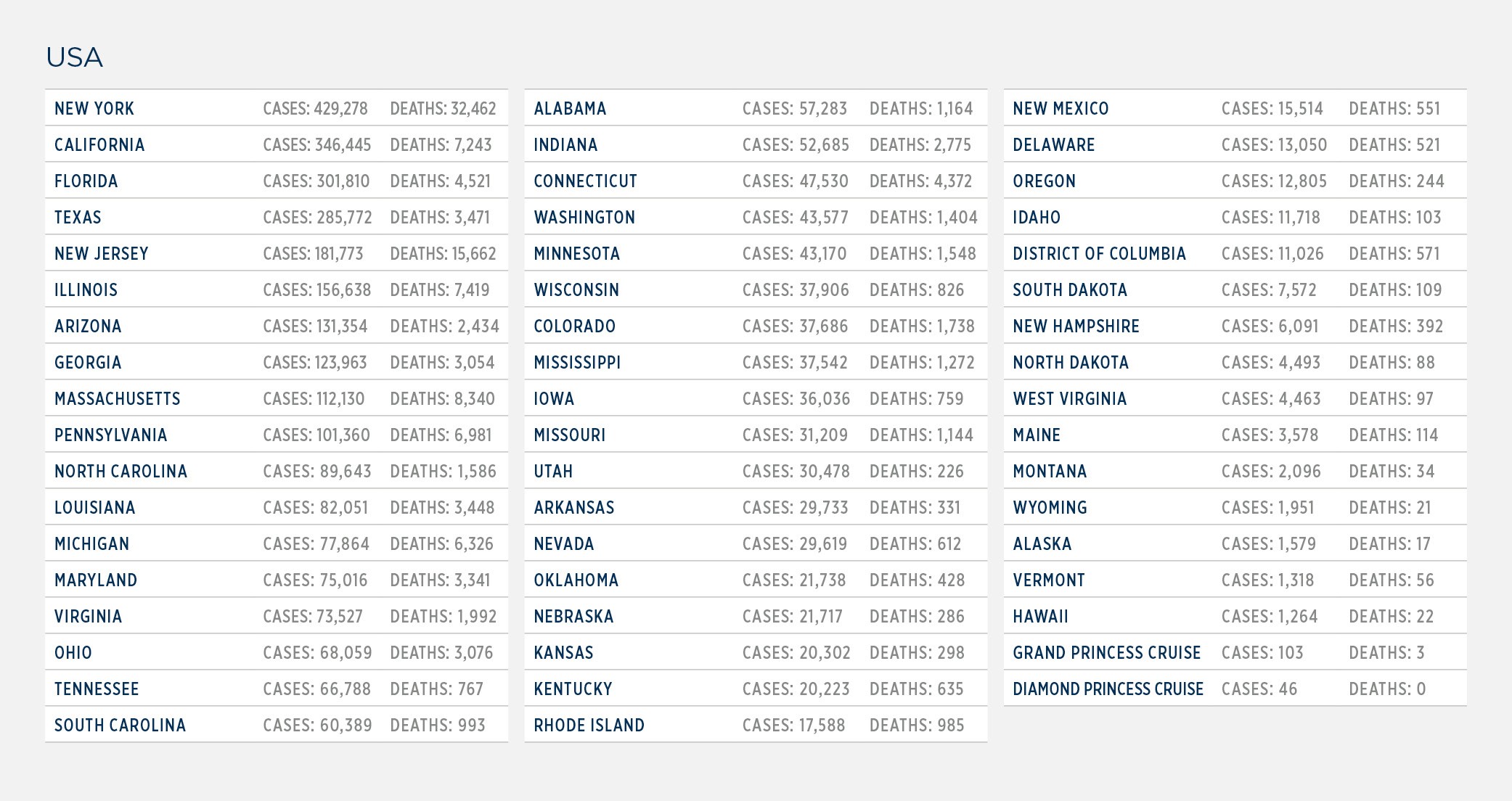 Latest global updates:
The Philippines

will reintroduce a lockdown for upwards of 250,000 people in Manila to halt increasing numbers of infections. Police are being dispatched to root out sick people in home-to-home searches.





South Africa

reinstated a nationwide curfew and ban on alcohol sales due to a spike in the number of cases.





In Hong Kong,

officials re-imposed COVID-19 measures from 14 July following a sharp rise in cases. Gatherings of more than four will be banned; face masks will be mandatory on public transport, entertainment and sports venues will be closed for a week, and no dining in at restaurants will be allowed after 18:00 local time.




In Morocco, officials placed Tangier under lockdown due to a spike in cases there. Non-essential businesses are closed; public transport services are suspended and a curfew from 20:00-05:00 local time is in force. Special authorization from local officials is required for travel outside of the city.


Brazil and India continue to report high daily new cases counts. There are nearly 3,000,000 confirmed cases between the two countries.
What we know:
Over 13,500,000 confirmed cases worldwide

580,000 deaths

Nearly 8,000,000 recovered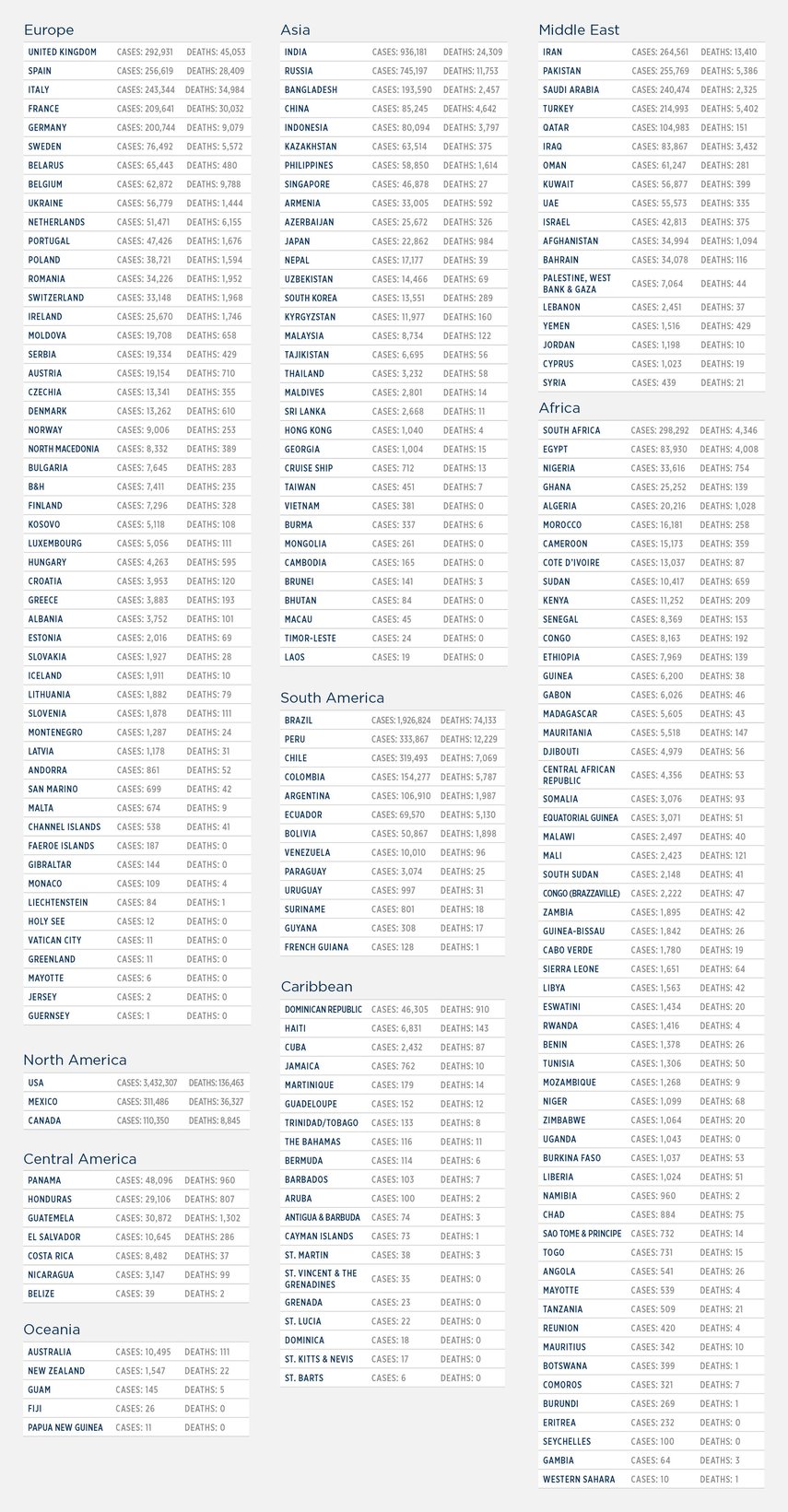 OUTLOOK
Brazil, Mexico, India and the U.S. continue to be global hotspots. In particular, Mexico, Brazil, and India continue to have low testing rates, indicating a much larger outbreak in their respective countries. For example, Mexico has half the deaths of Brazil but just 311,000 confirmed cases to Brazil's 1,900,000. Concerns remain that despite controlling the outbreak in parts of Europe and Asia, international travel will not resume due to out-of-control outbreaks in other parts of the world.