According to the Department of Labor, 2.4 million people filed for new unemployment claims last week, bringing the pandemic-driven total to nearly 39 million over the last several months. Economists warn that the recovery may not be as quick as hoped.

Total recorded cases topped 1.6 million in the U.S. after more than 28,000 new cases were reported in the last 24 hours. The death toll stands at more than 96,000.


A new study published in The Lancet shows that the anti-malaria drugs hydroxychloroquine and chloroquine may be harmful when taken to treat COVID-19. The results are based on the records of nearly 15,000 patients who received the drugs and 81,000 who did not. People who received the drugs were more likely to have abnormal heart rhythms and were also more likely to die. Last month the FDA said hydroxychloroquine should only be taken by COVID-19 patients in clinical trials or in hospitals where they could be closely monitored for heart problems.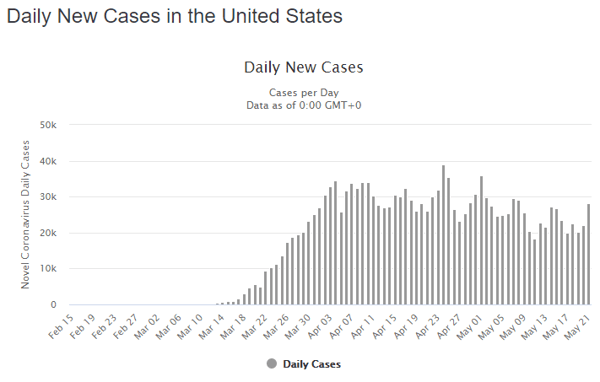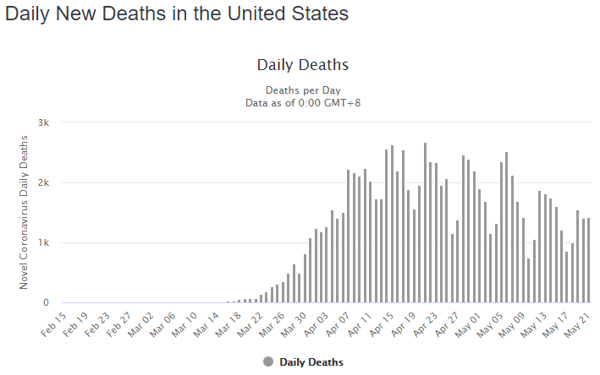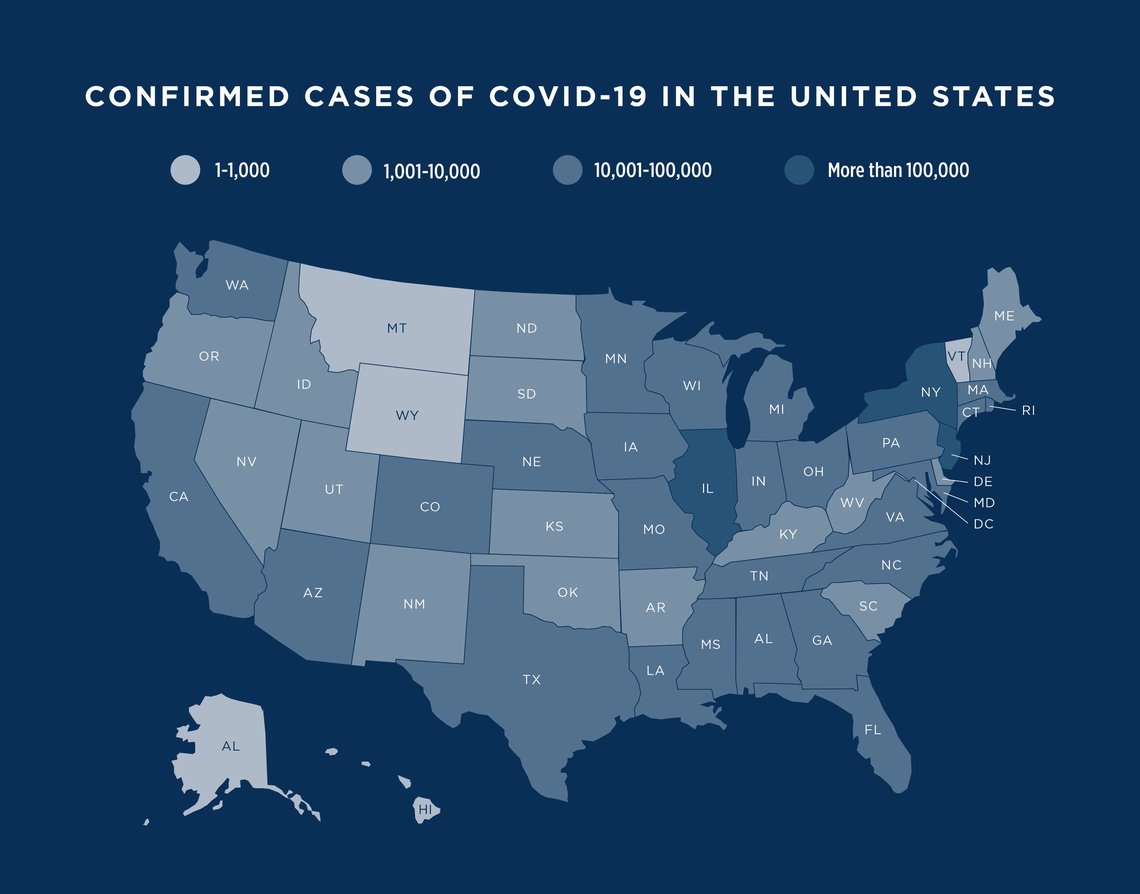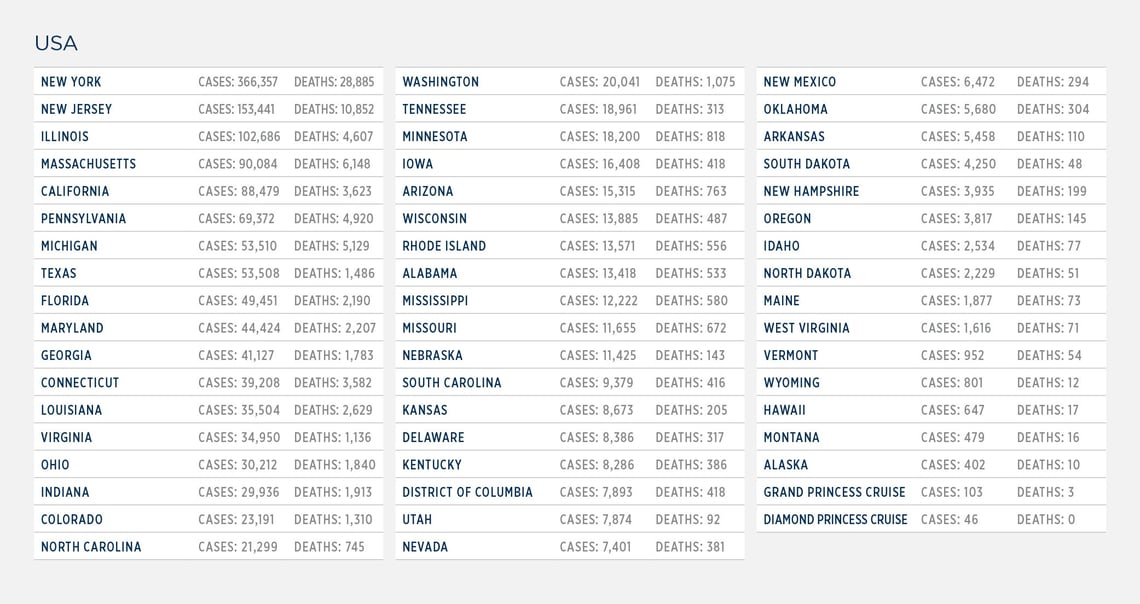 Latest global updates:

Colombia announced the extension of border closures and flight suspensions until 31 August. All those permitted to enter Colombia are currently subject to a 14-day self-quarantine.


Cyprus announced that tourism and air travel restrictions would be lifted on 09 June, but that travelers from certain countries would not be allowed to enter. This list is to-be-determined.


France declared that carrier Air France would resume most flights starting in June but flights outside the Schengen zone remain suspended. All non-Schengen state foreigners remain banned from entering France.


Brazil's outbreak continues to worsen. There were nearly 40,000 new cases reported in the last 48-hours and over 20,000 total deaths. The country is on track to overtake Russia with the second-most cases behind the U.S.



Chile

extended its border closures to at least 28 May.
What we know:
Over 5,200,000 confirmed cases worldwide

335,000 deaths

Over 2,000,000 recovered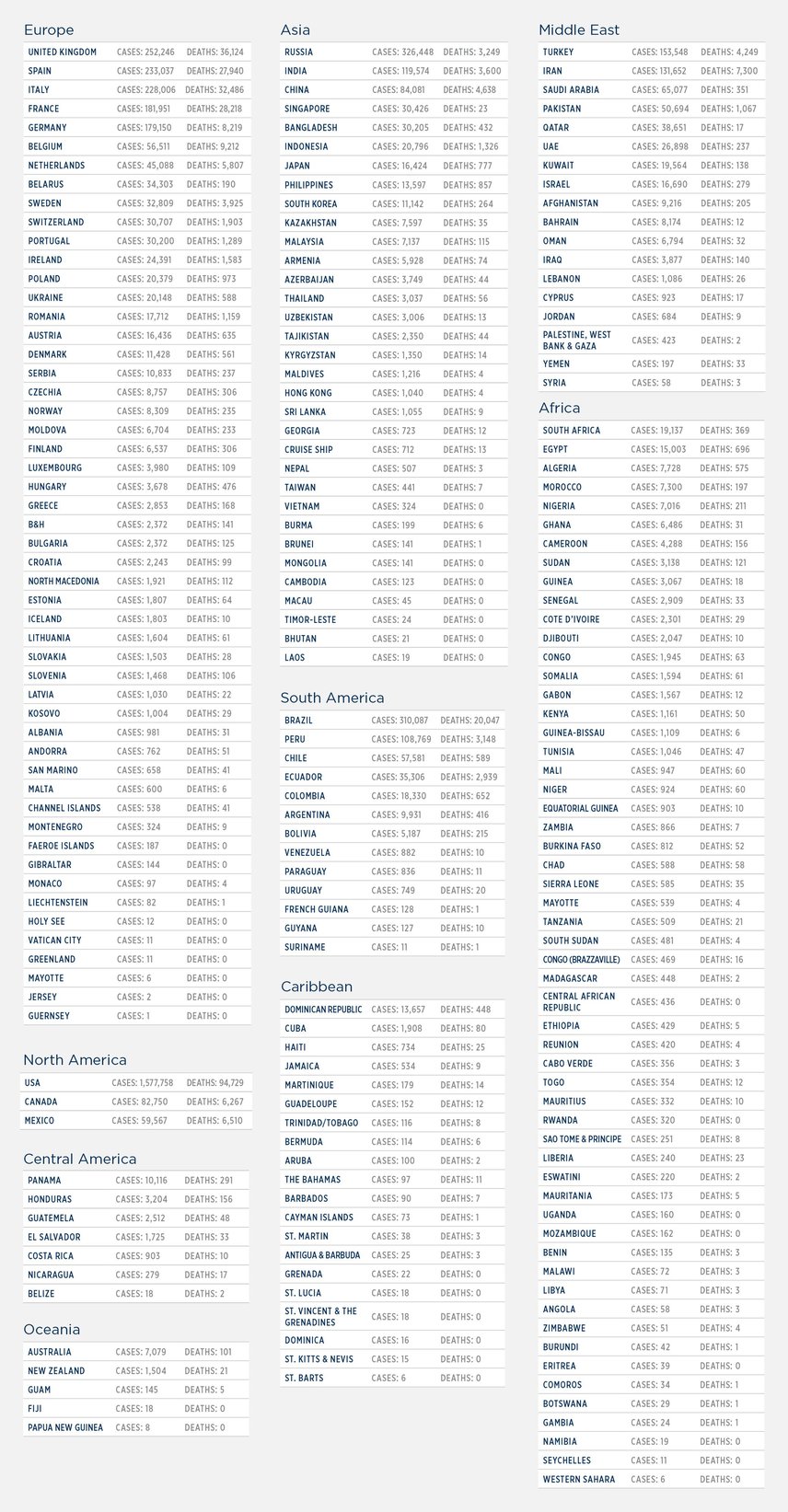 TRAVEL ADVICE
The U.S. State Dept. has issued Level 4: DO NOT TRAVEL guidance for the entire world amid the COVID-19 pandemic. In addition, Global Guardian recommends the following:

Return to the U.S. if currently abroad while commercial means are still available. Otherwise, prepare to remain abroad for an indefinite period.
Avoid all international travel.

Practice advanced careful hygiene measures, including frequent hand washing and sanitizing.

Practice "social distancing" while in public spaces.
OUTLOOK
Many countries in Europe are now starting to re-open limited parts of their economies and the success of those restarts will be key for how other nations handle lifting of restrictions. However, others, like Russia and Brazil, are seeing high numbers of daily new cases and are several months behind on re-opening.