More than 100,000 people have died from COVID-19 in the United States. New York, New Jersey, Massachusetts, Michigan, Pennsylvania, and Illinois top the list of total deaths.


California has become the fourth state with at least 100,000 known cases, following NY, NJ, and Illinois.


The U.S. announced travelers from Brazil or who have transited through the country within 14 days of their planned arrival in the U.S. are banned from entry as of 26 May due to the ongoing spread of COVID-19 in the country.


Officials at John F. Kennedy (JFK/KJFK), Newark Liberty (EWR/KEWR) and LaGuardia (LGA/KLGA) airports in the New York City area indicated that passengers must wear a face covering over their mouth and nose while they are inside the facility, in an effort to limit the spread of COVID-19.


LATAM Airlines, the largest airline in Latin America, filed for Chapter 11 bankruptcy in the United States on 26 May due to the impact of the pandemic. LATAM is the second airline in the region to file for bankruptcy after Avianca did so on 10 May..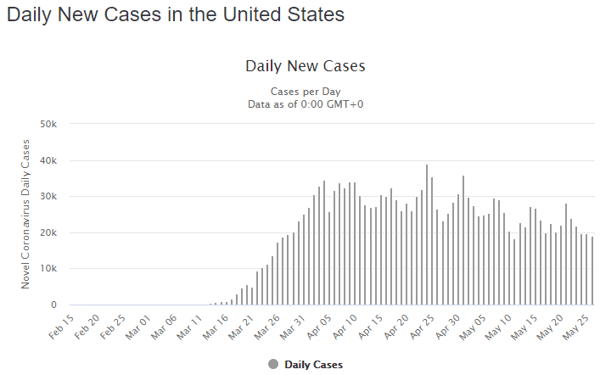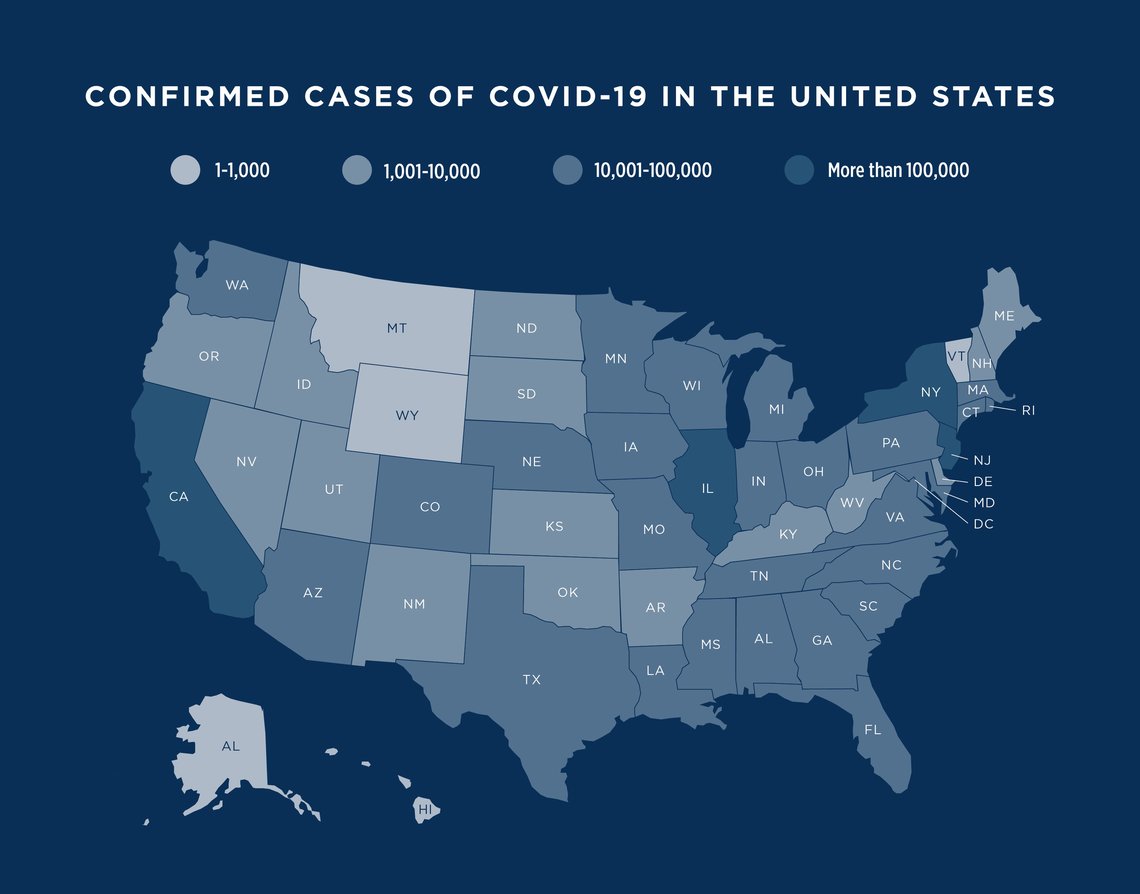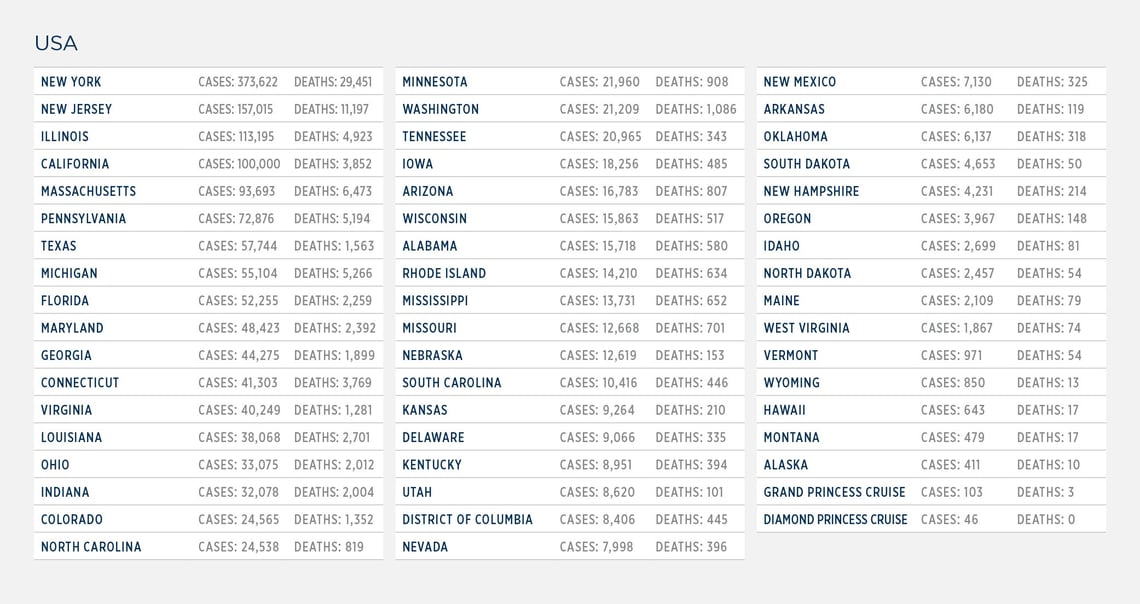 Latest global updates:

The United Kingdom announced that effective from 8 June, new arrivals to the UK must self-quarantine for 14 days. All travellers must fill out a contact locator form and proceed from their port of entry to their place of quarantine. Travellers will be monitored during the 14-day period and violators are subject to a GBP1,000 (USD1,218) fine. Irish nationals and essential workers in medicine and agriculture are exempt.


In Angola, an indefinite state of public calamity replaced a state of emergency starting 25 May, which grants the president power to impose tougher restrictions on transport, economic activities and services.


In Romania, face masks are now mandatory in all enclosed public spaces and on all forms of public transport.


Cambodian officials announced that all travellers, including nationals, were required to present a medical certificate indicating negative test results for COVID-19 and undergo a PCR swab test upon arrival at airports in the country. Only those who test positive will be quarantined in government-designated facilities.


Ecuador is resuming flights on June 1, however, all passengers and air crew must have a negative PCR test for COVID-19 issued within 72 hours of arrival.


What we know:
Over 5,700,000 confirmed cases worldwide

353,000 deaths

Over 2,400,000 recovered




TRAVEL ADVICE
The U.S. State Dept. has issued Level 4: DO NOT TRAVEL guidance for the entire world amid the COVID-19 pandemic. In addition, Global Guardian recommends the following:

Return to the U.S. if currently abroad while commercial means are still available. Otherwise, prepare to remain abroad for an indefinite period.
Avoid all international travel.

Practice advanced careful hygiene measures, including frequent hand washing and sanitizing.

Practice "social distancing" while in public spaces.
OUTLOOK
Many countries in Europe are now starting to re-open limited parts of their economies and the success of those restarts will be key for how other nations handle lifting of restrictions. However, others, like Russia and Brazil, are seeing high numbers of daily new cases and are several months behind on re-opening.