States begin lifting restrictions:
Georgia governor Brian Kemp indicated that some businesses - including gyms, barbers and nail salons - can reopen starting from 24 April. On 27 April, restaurants and theaters will be allowed to reopen. The governor also confirmed that the stay-at-home order in place in Georgia will expire on 30 April as originally planned.
Tennessee governor Bill Lee announced that some businesses are expected to reopen from 27 April while social distancing measures will remain in effect in the state until further notice. The government also stated that the stay-at-home order in effect across Tennessee will expire on 30 April.


South Carolina governor Henry McMaster announced that certain businesses that were previously deemed non-essential, including furniture stores, clothing stores and flea markets, were allowed to reopen on 20 April; public beaches, piers, docks and wharves will also be allowed to reopen on 21 April, unless deemed unsafe by local authorities. Groups of three or more people will not be allowed to gather.


Colorado governor Jared Polis announced that the state's current restrictions will be gradually eased following the expiration of Colorado's stay-at-home order on 26 April. Limited retail sales are to be allowed from 27 April, while offices can operate at 50 percent capacity beginning on 4 May. However, officials continued to urge residents to stay at home if possible and maintain social distancing in public.


Separately,

on 21 April, President Donald Trump announced plans to issue an executive order suspending immigration, mainly for those seeking permanent residency to the United States, for a period of at least 60 days.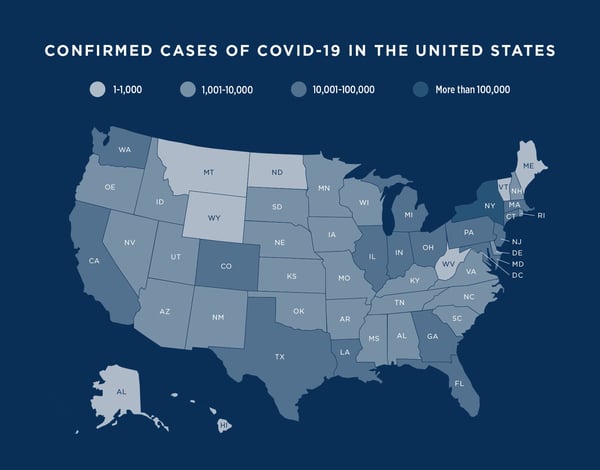 More than 2,800 deaths were recorded in the last 24-hrs due to COVID-19, a one-day record for the U.S., which now has more than 820,000 cases and 45,000 deaths. See below graphs from the New York Times:

The 7-day average for new reported cases by day is starting to slowly decline in the U.S. after a period of flattening.



The 7-day average for new reported deaths by day is still increasing but at a slower rate.There is typically lag time between the decline in cases and corresponding decline in deaths.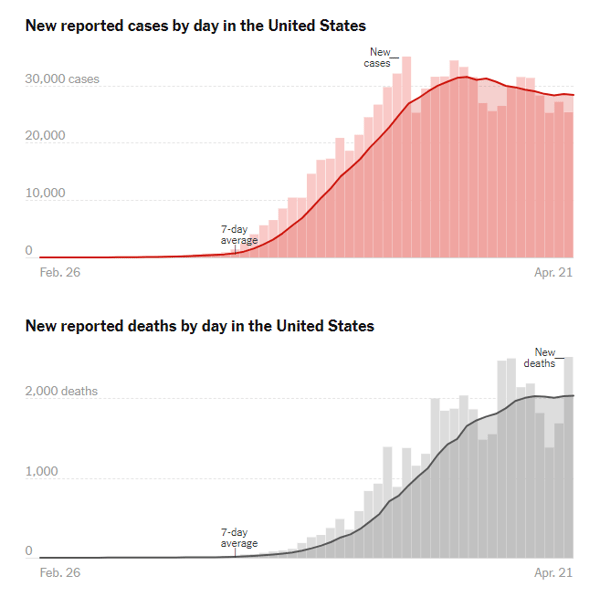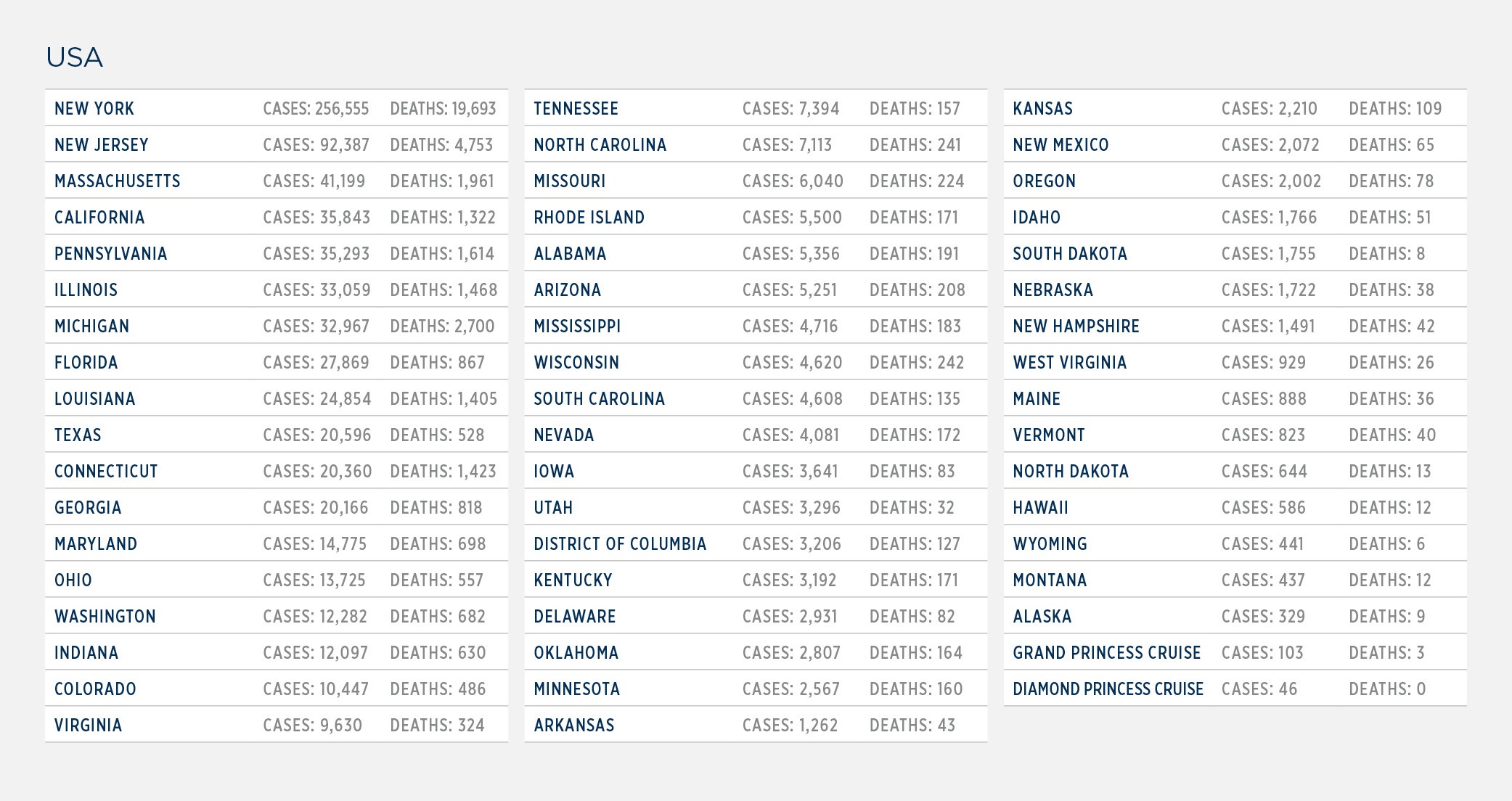 Latest global updates:
Italy is planning to progressively reopen the economy starting 04 May.



Austria is allowing restaurants to reopen from 15 May.



Belgium has temporarily reintroduced border restrictions.



All flights to Ecuador have been suspended.



Aruba announced all travelers are barred from entering until at least May 31. Exceptions to this include residents of Aruba who have prior authorization to return to the country.



All airports in Belize have been closed. Travelers who have been in Europe, China, Hong Kong, Iran, Japan, or South Korea are barred from entering, with the exception of Belize citizens and residents who will be required to self-quarantine.



In the Netherlands, all foreigners from non-EU countries are barred from entering until at least May 15. Exceptions to this include citizens of the United Kingdom, Switzerland, Liechtenstein, and Norway; long-term residents; family of citizens and diplomats; individuals transporting goods; and cross-border healthcare personnel. Officials have suspended passenger flights from Austria, mainland China, Hong Kong, South Korea, Italy, Iran, and Spain.

In Nigeria, the suspension of commercial flights and the airspace closure has been extended until at least May 7.
What we know:
Nearly 2.6 million confirmed cases worldwide

180,000 deaths

700,000 recovered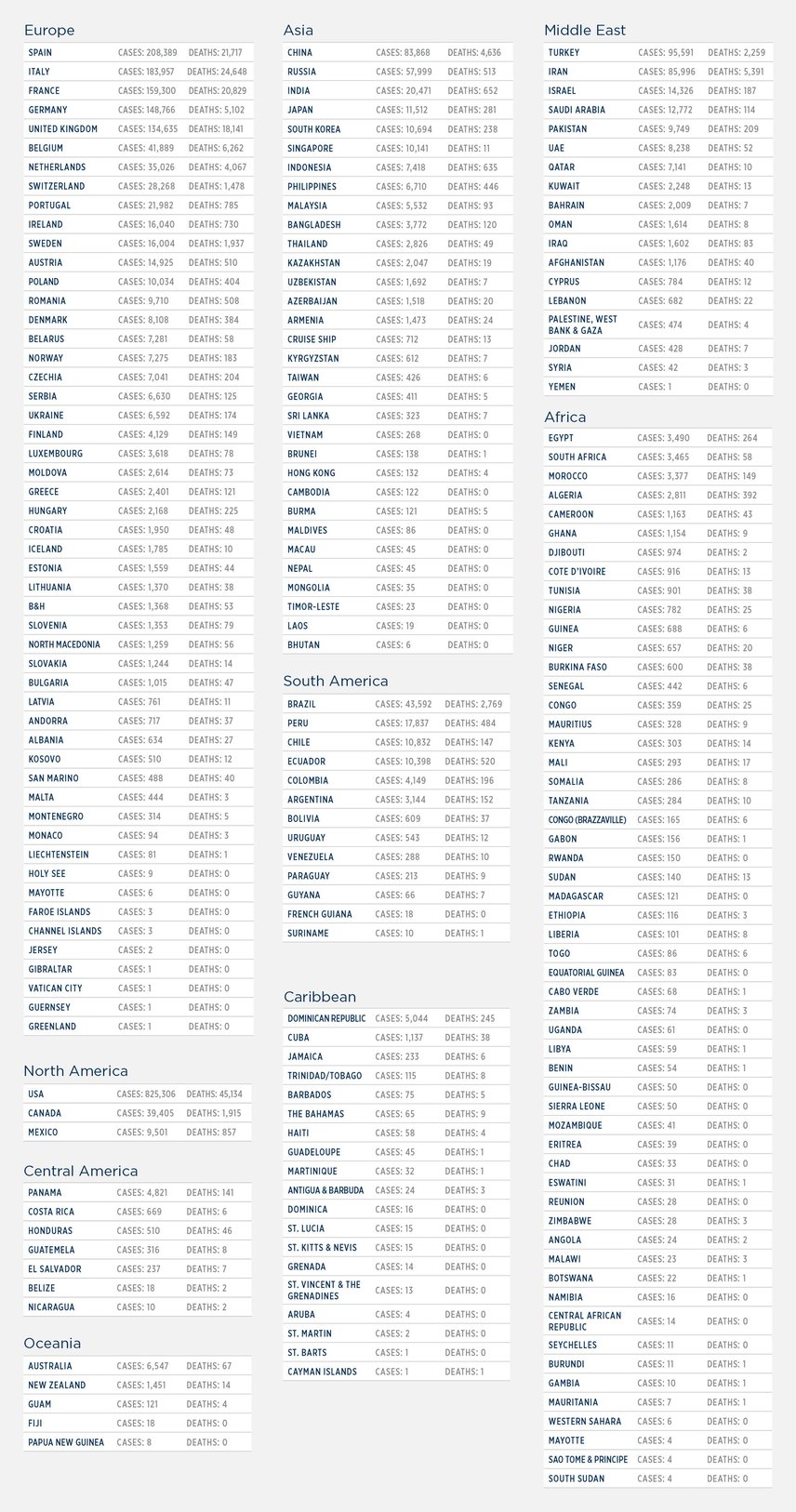 TRAVEL ADVICE
The U.S. State Dept. has issued Level 4: DO NOT TRAVEL guidance for the entire world amid the COVID-19 pandemic. The U.S. CDC has issued a Domestic Travel Advisory for New York, New Jersey, and Connecticut. It urges residents of these states to refrain from non-essential domestic travel for 14 days.
In addition, Global Guardian recommends the following:
Return to the U.S. if currently abroad while commercial means are still available. Otherwise, prepare to remain abroad for an indefinite period.
Avoid all international travel.

Practice advanced careful hygiene measures, including frequent hand washing and sanitizing.

Practice "social distancing" while in public spaces.
OUTLOOK
The outlook is optimistic as several European countries start to see a significant decline in new cases 14-20 days after instituting aggressive lockdown measures. Many are now starting to re-open limited parts of their economies and the success of those restarts will be key for how other nations handle lifting of restrictions.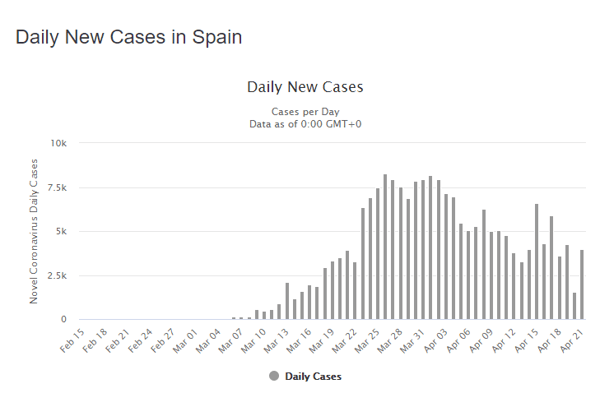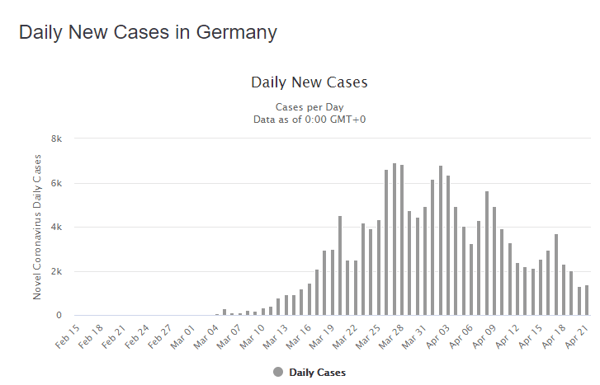 Support
It is our goal at Global Guardian to continue to support the health, safety, and security of our clients throughout the COVID-19 pandemic. From Medical Support, including Mobile Medical Units and supplies to Emergency Evacuations and Custom Intelligence Reports, please reach out to us at intelligence@globalguardian.com to learn more about how we can provide assistance during this time.