Approximately one month after much of the U.S. went into stay-at-home mode, thousands of protesters gathered in Washington, Michigan, and Colorado to voice their disdain for the restrictions.
Approximately one month after much of the U.S. went into stay-at-home mode, thousands of protesters gathered in Washington, Michigan, and Colorado to voice their disdain for the restrictions.

Additional protests and rallies are expected this week in Maine, Maryland, Pennsylvania, and Wisconsin.



As the economic situation gets worse, the United Nations warned that the pandemic could lead to "an increase in social unrest and violence." There have been incidents of riots, looting, and anti-government protests in Brazil, India, Mexico, Russia, Turkey, Greece, and Israel among other nations.
President Trump announced on Sunday night that the administration was preparing to use the Defense Production Act to compel a U.S. facility to increase production of test swabs by over 20 million per month.
Governors across the U.S. cited shortages of test kits and lack of testing overall as limiting their ability to make an informed decision about lifting restrictions in their respective states.


Governor Larry Hogan of Maryland announced he had secured 5,000 test kits from South Korea, which will allow the state to create 500,000 new tests.


There are currently about 150,000 COVID-19 tests conducted each day in the U.S. It is estimated that to ease restrictions, the U.S. needs to at least triple that pace of testing.



Antibody testing will begin in New York this week, and is expected to become widespread in the U.S. as production ramps up. The antibody test will help provide data on the true spread of the virus, and on which populations have some immunity, leading to targeted lifting of restrictions.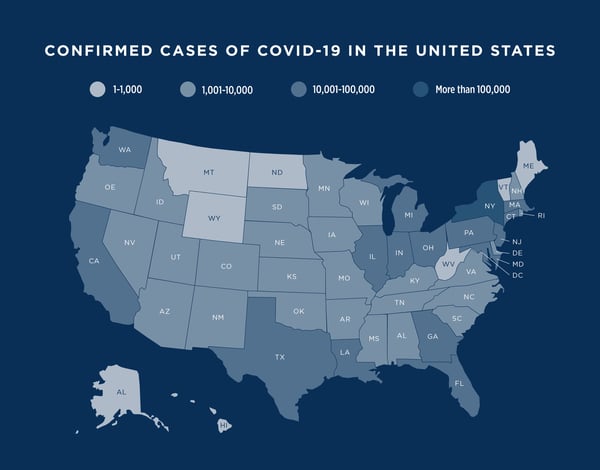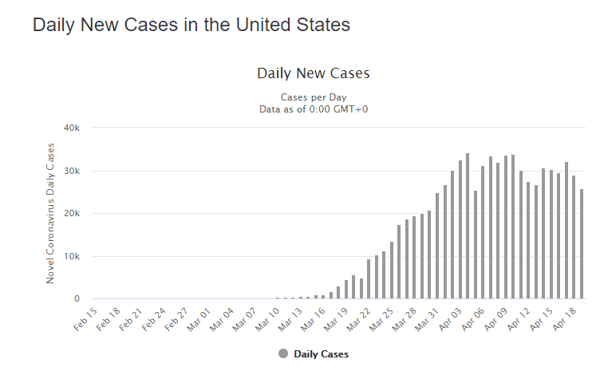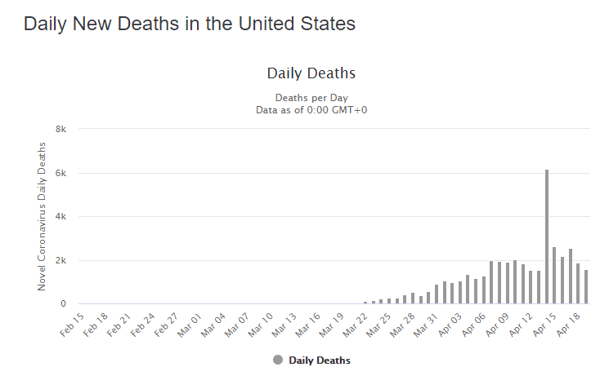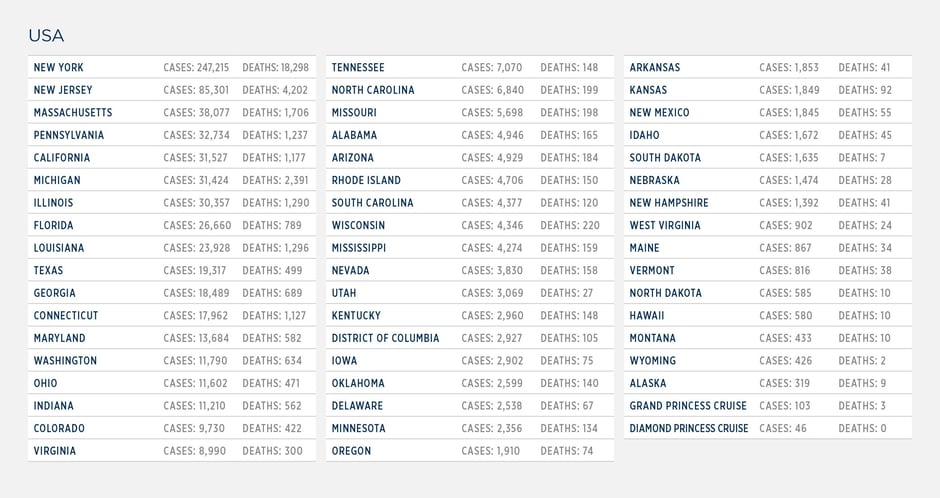 Latest Global Updates:
Croatia has barred all foreigners from entering until at least 18 May.


Turkey, Brazil, Russia, and Mexico are seeing significant new case growth and are likely to be the next hotspots for COVID-19. announced that current movement restrictions will be in place until at least mid-May.
As of 19 April, Cambodia, Israel, Slovenia, French Polynesia, Cook Islands, British Virgin Islands, Austria, Iran, New Caledonia, India, Norway, Fiji, Czech Republic, Poland, Finland, Spain

and

Italy

have begun to allow some businesses to reopen and relax curfew hours but major restrictions on travel and public gatherings remain in place.
What we know:
Over 2.4 million confirmed cases worldwide

167,000 deaths

640,000 recovered
CURRENT STATUS
The focus in the U.S. remains on shelter-in-place measures to limit the spread of COVID-19. As new cases drop, the economy may be slowly re-opened on a state-by-state or city-by-city basis but with new guidelines such as always wearing a mask while out in public and using hand sanitizer after interactions with people or objects.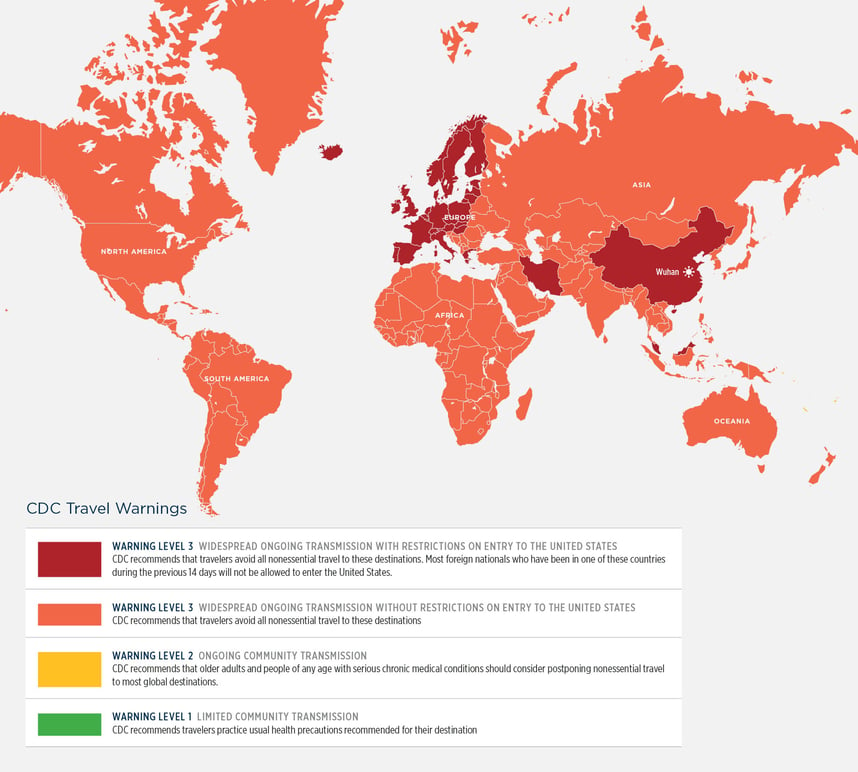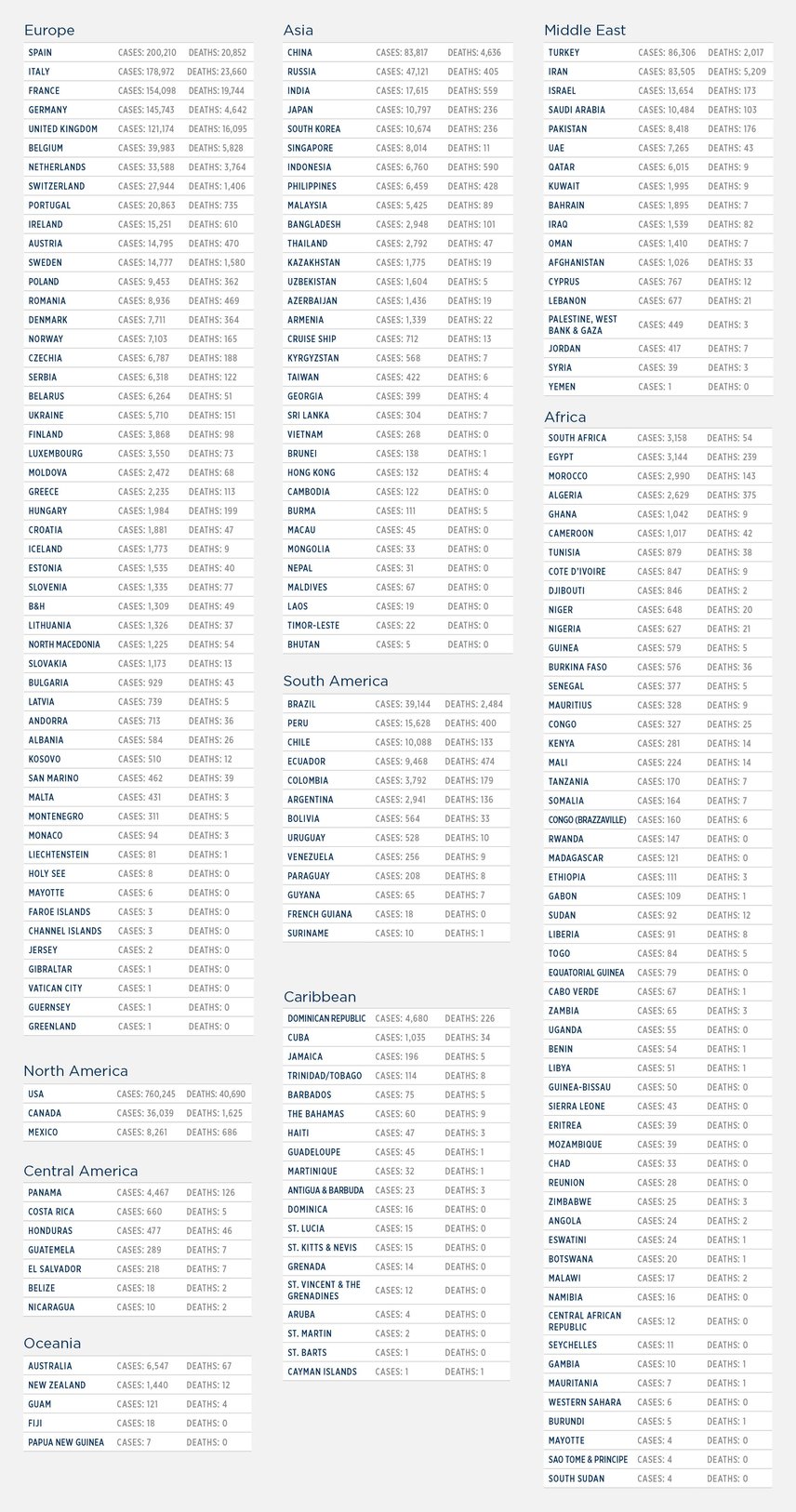 TRAVEL ADVICE
The U.S. State Dept. has issued Level 4: DO NOT TRAVEL guidance for the entire world amid the COVID-19 pandemic. The U.S. CDC has issued a Domestic Travel Advisory for New York, New Jersey, and Connecticut. It urges residents of these states to refrain from non-essential domestic travel for 14 days.
In addition, Global Guardian recommends the following:
Return to the U.S. if currently abroad while commercial means are still available. Otherwise, prepare to remain abroad for an indefinite period.
Avoid all international travel.

Practice advanced careful hygiene measures, including frequent hand washing and sanitizing.

Practice "social distancing" while in public spaces.
OUTLOOK
The outlook is optimistic as several European countries start to see a flattening of the curve in new cases 14-20 days after instituting aggressive lockdown measures. Many are now starting to re-open limited parts of their economies and the success of those restarts will be key for how other nations handle lifting of restrictions.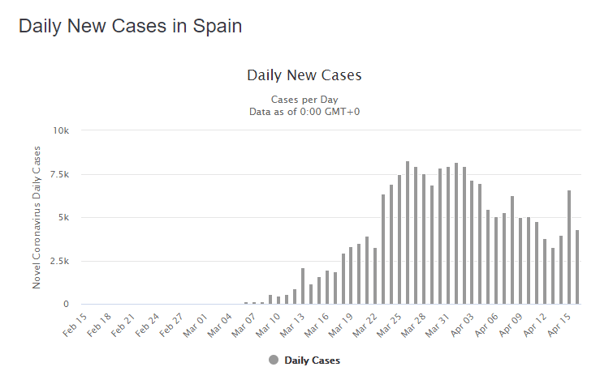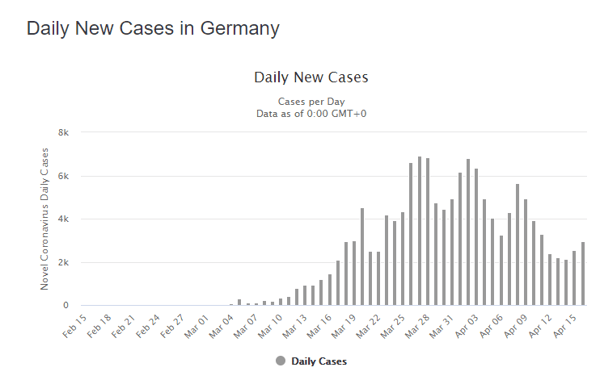 Support
It is our goal at Global Guardian to continue to support the health, safety, and security of our clients throughout the COVID-19 pandemic. From Medical Support, including Mobile Medical Units and supplies to Emergency Evacuations and Custom Intelligence Reports, please reach out to us at intelligence@globalguardian.com to learn more about how we can provide assistance during this time.