The U.S. is recording 49,000 daily new cases on average over the last week, a 17 percent decrease from the average two weeks ago. The U.S. has now recorded over 5,400,000 confirmed cases and over 171,000 deaths.

While several states, including Florida, Texas, Alabama, Georgia, and Louisiana are seeing significant declines in new cases from peaks in July, daily new deaths remain steady, at over 1,000 per day for the last two weeks. Despite the decline in new cases for the country as a whole, new deaths are likely to remain steady over the next two-three week period.




Several universities, including University of North Carolina at Chapel Hill and Notre Dame have cancelled in-person classes after outbreaks of over 150 cases on campus during the first week of school.


The U.S. Food and Drug Administration (FDA) put on hold it's emergency authorization for blood plasma as treatment for COVID-19, citing weak data on its effectiveness. People who have survived COVID-19 can donate their blood plasma, which contains antibodies and is thought to help people fight off COVID-19.



Over the weekend, the FDA issued emergency authorization for a new saliva-based COVID-19 test created by the Yale School of Public Health. The test is considered to be cheaper, less invasive, and expected to have a quicker turnaround time for results.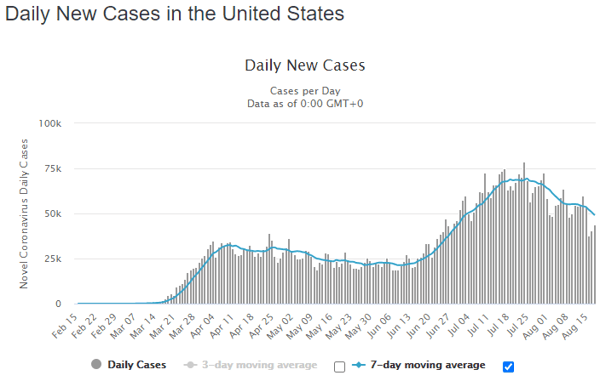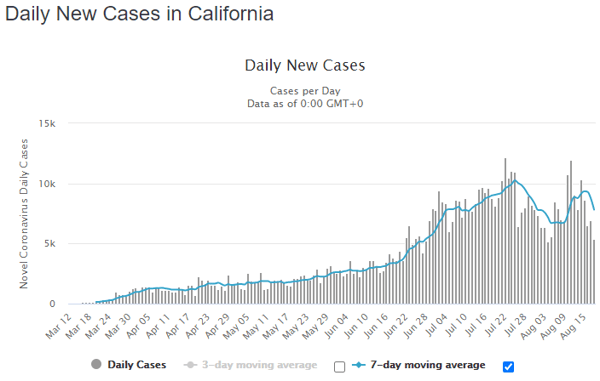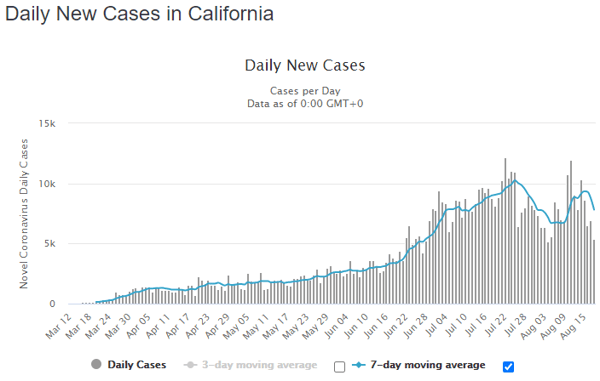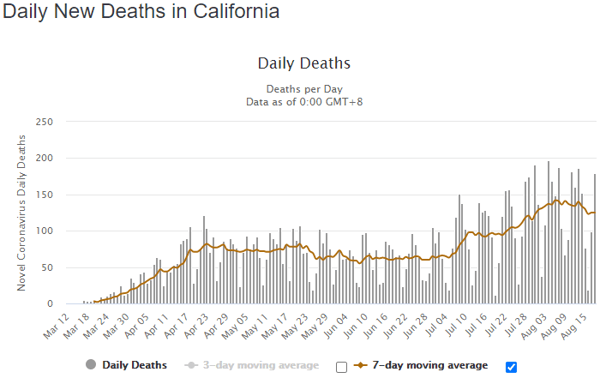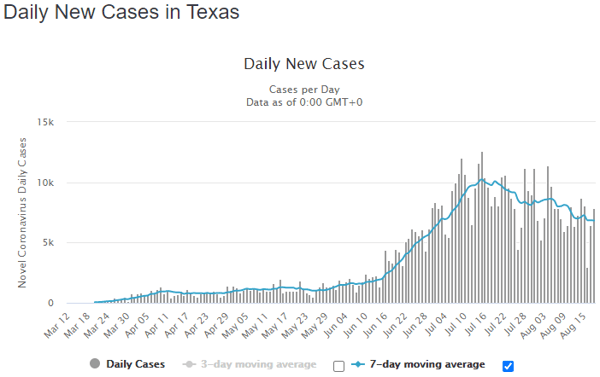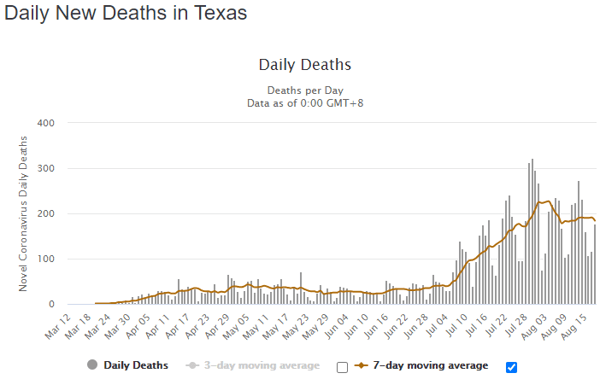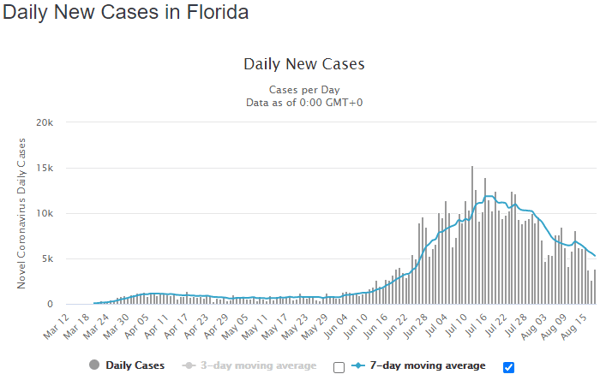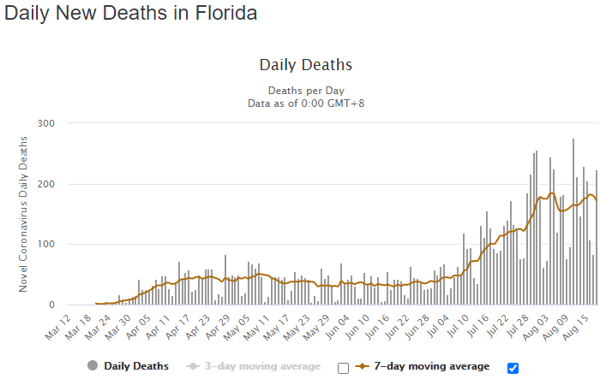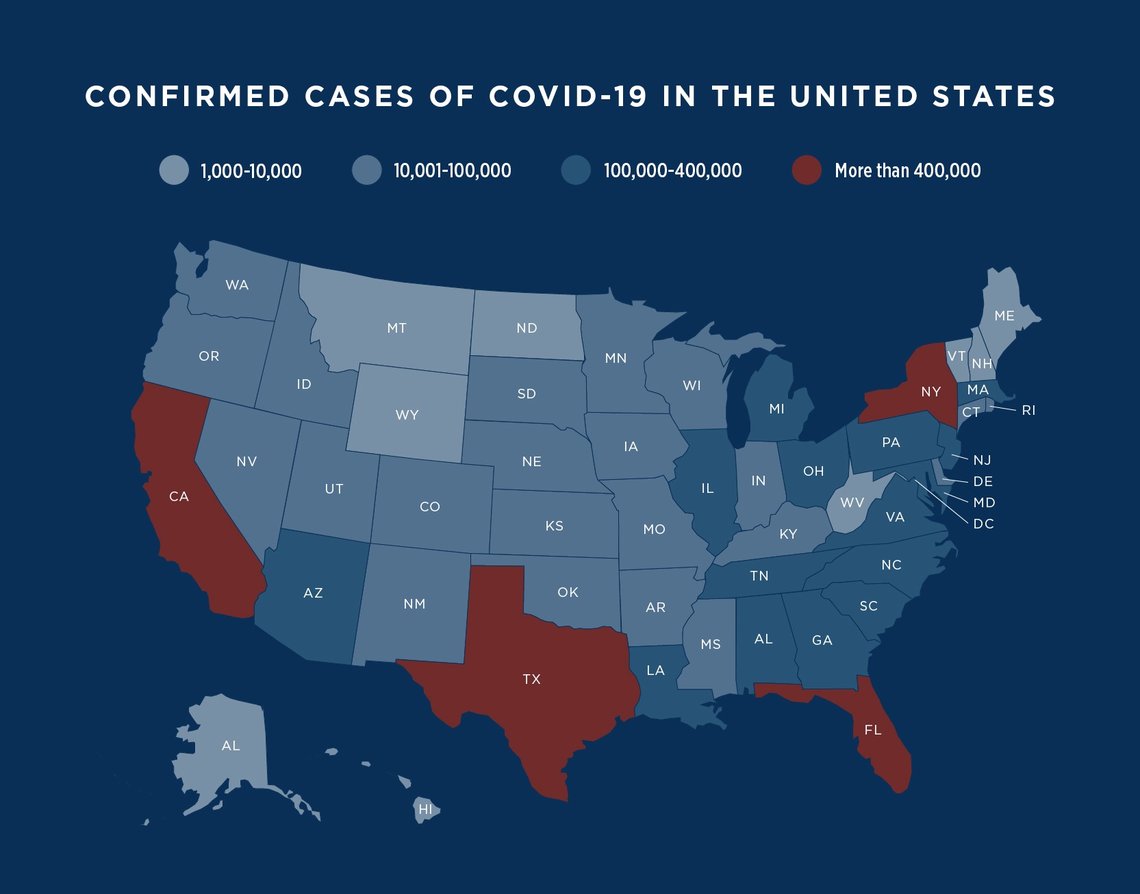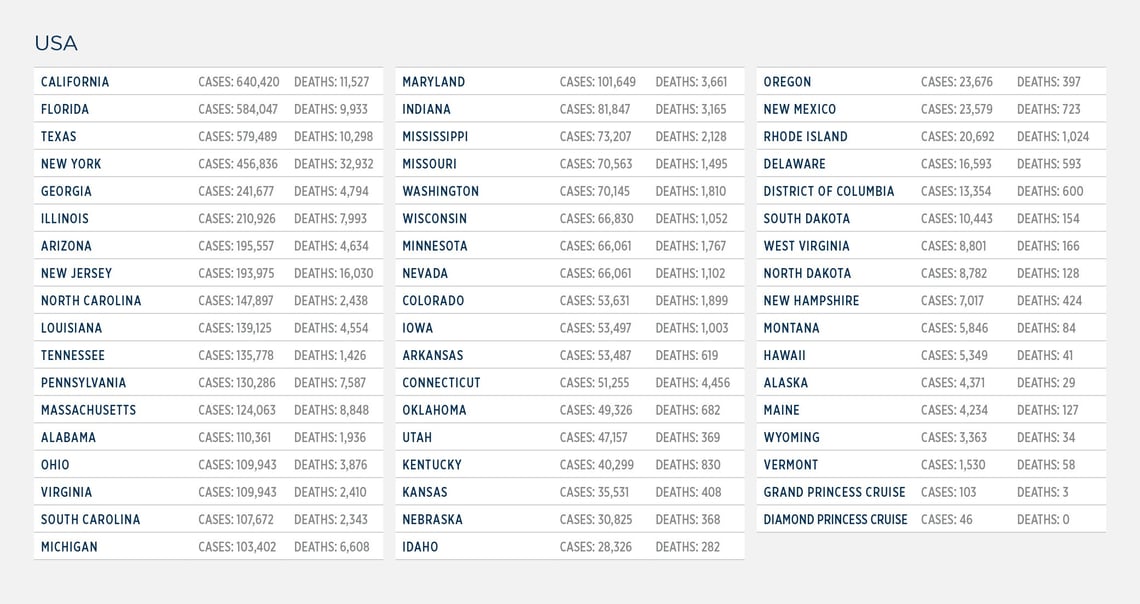 Latest Global Updates:
Australia's government has signed a deal with the drugmaker AstraZeneca to secure a potential coronavirus vaccine, and promised to offer it free to its 25 million citizens if clinical trials were successful.


Several European nations, including France, Spain, and Germany, are experiencing a resurgence of cases, with daily totals not seen since April-May.


Belgium announced that students would return to school five days a week starting Sept. 1, as officials say the benefits of in-person education outweigh the risks.



New Zealand

pushed back its general election by four weeks in order to contain an outbreak in Auckland.
What we know:
Over 22,000,000 confirmed cases worldwide

780,000

deaths

15,500,000 recovered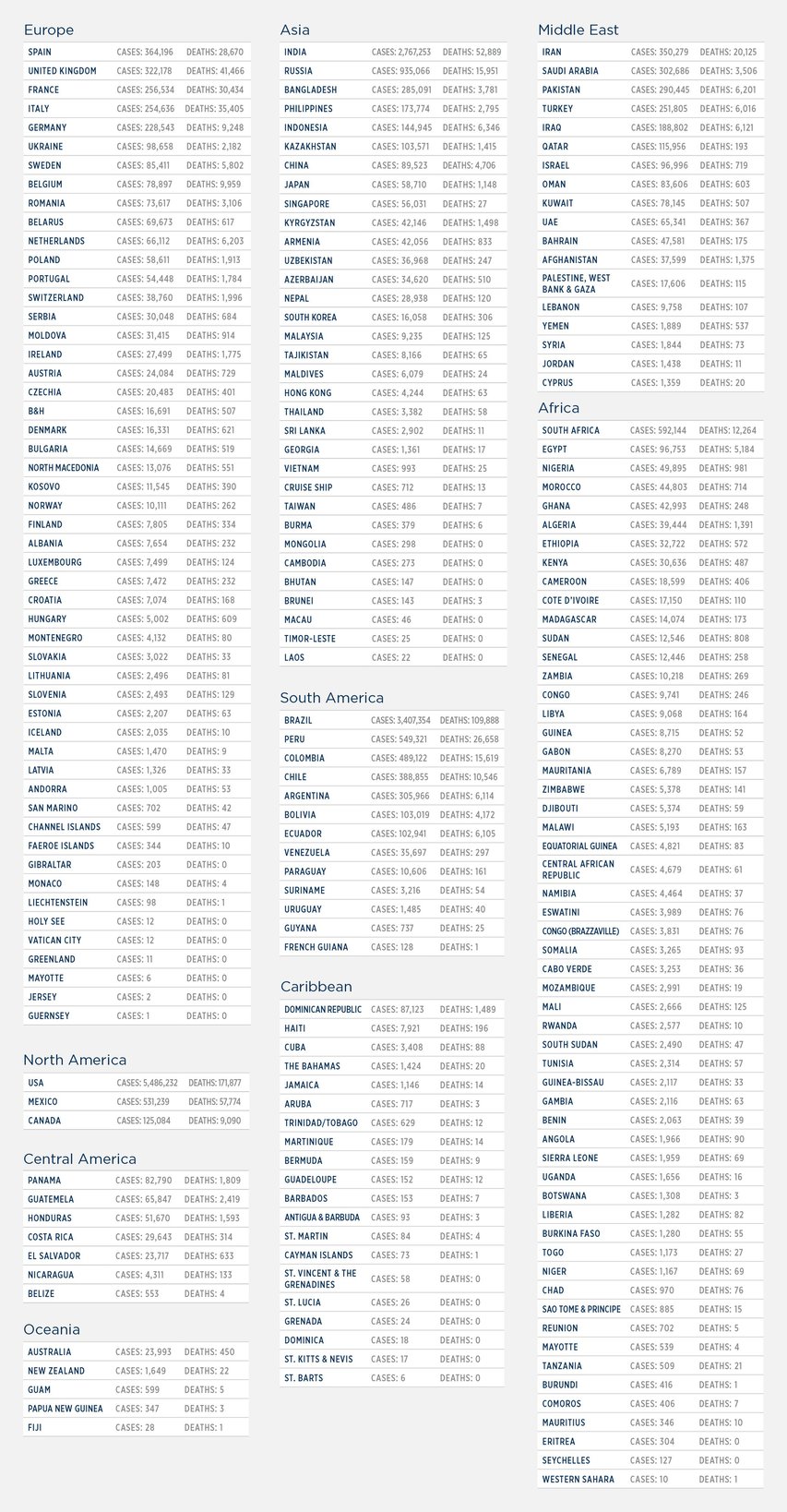 OUTLOOK
The resurgence of cases in France, Spain, and Germany have many worried about fresh lockdowns in Europe. This could include closing of borders and additional travel restrictions. Surging cases in Europe could postpone resumption of international travel. Mexico, India, and Brazil continue to be global hotspots.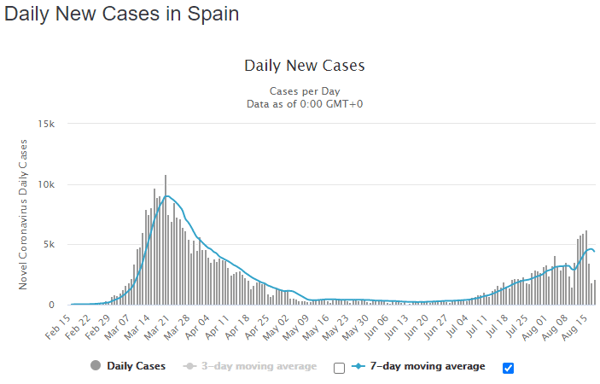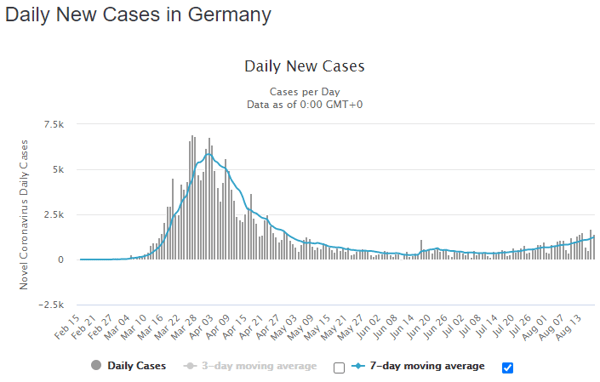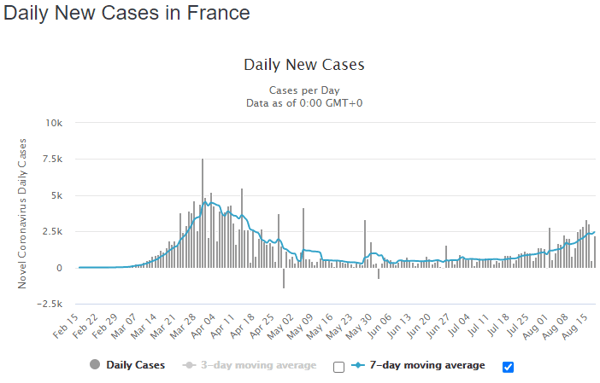 COVID-19 Resources
Return to Work Resource Guide
To help support clients as they reopen their businesses, Global Guardian has created a detailed return-to-work guide, which includes assessments and customized plans and products suited to the organization and their needs. Click here to view the guide today.
COVID-19 Newsroom
Visit our COVID-19 special newsroom to view the latest updates regarding the pandemic, including Riskline's World and US Risk Maps, as well as special reports and featured products.