The presumed cause of the massive explosion was approximately 2,750 tons of ammonium nitrate that had been stored at the port since at least 2014 after being confiscated from a cargo ship. Ammonium nitrate is a chemical used in fertilizer and explosives. For context, the Oklahoma City Bombing of 1995 contained just 2 tons of ammonium nitrate.


Lebanese officials have not ruled out a deliberate attack but believe neglect and mishandling of materials led to the initial fire and subsequent explosion. Lebanon's prime minister has promised a full investigation.


Toxic chemical fallout from the explosion is blanketing much of the city, and residents have been warned to stay indoors and wear a face mask if possible.


Everything within a two-mile radius around the blast site suffered severe damage or was outright destroyed, while damage to buildings extended at least six miles due to the massive shock wave generated by the blast. The explosion was heard as far away as Cyprus (145 miles). At least 300,000 people have been displaced.


Multiple grain silos at the port were destroyed. Lebanon imports 80% of its grain. Food shortages due to the loss of the grain silos are possible without international aid.


Hospitals remain over capacity and Lebanon is asking the world for help with all medical materials. At least 100 people are confirmed dead with over 4,000 injured. These numbers will rise, as some 760,000 people lived within areas heavily damaged by the blast.



At this time, no terrorist groups or nation-states, including Hezbollah or Israel, have indicated any involvement in the incident.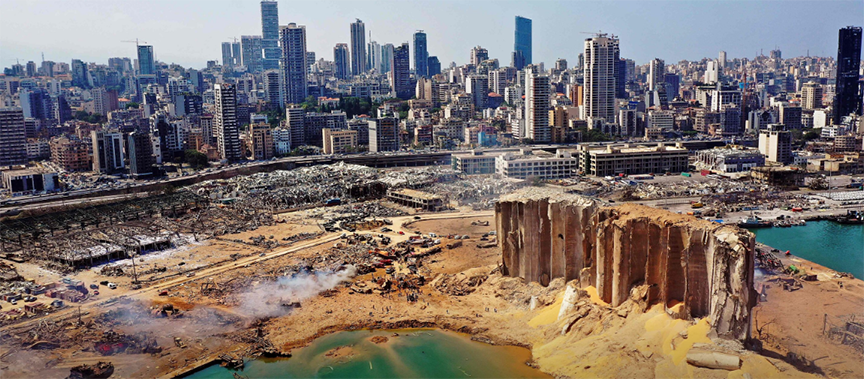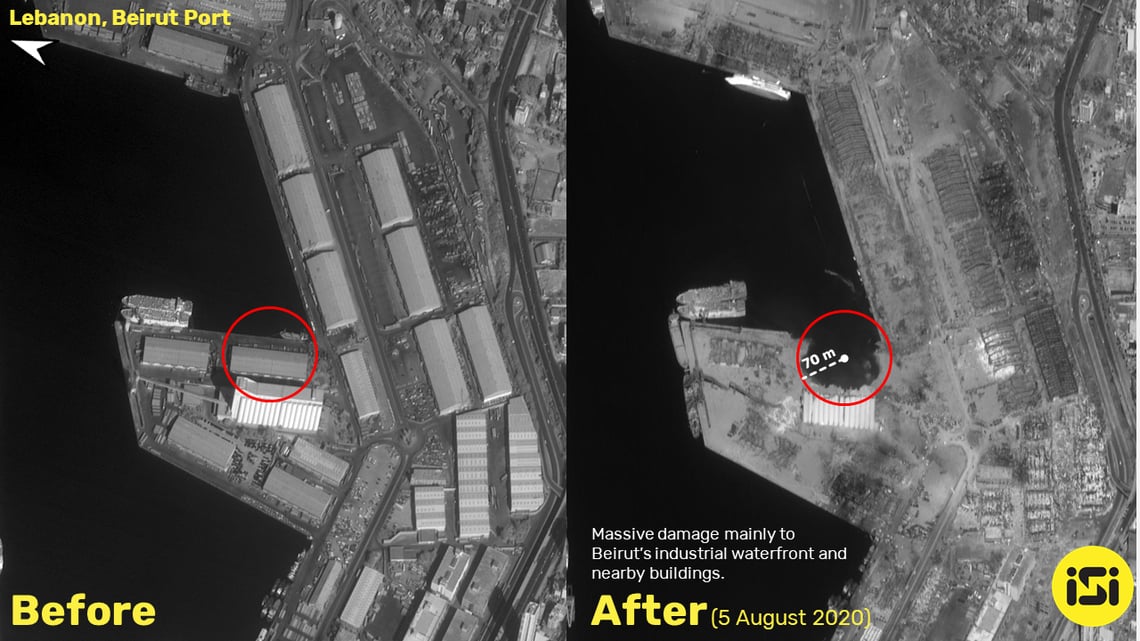 Support
Contact Global Guardian's 24/7 Operations Center for assistance with evacuations, emergency response, or ongoing intelligence support related to this incident.