During afternoon hours local time in Beirut, Lebanon, a massive explosion occurred in a warehouse near the Beirut Port Silos Building at the Port of Beirut. At least 78 people have been confirmed killed and over 3,000 injured. These numbers are likely to rise.
All of Beirut's hospitals are at capacity, with people being turned away or treated outdoors, and running short on blood supplies as thousands seek treatment. Multiple hospitals were damaged in the blast.


The explosion caused damage to buildings up to six mile away, and led to widespread power and internet disruptions.


Government officials cited by media sources have indicated the cause of the initial explosion involved fireworks inside a warehouse, leading to a fire which spread to a nearby depot. According to Lebanon's Interior Minister, this depot contained over 50 tons of stored ammonium nitrate. The explosive material had apparently been confiscated from vessels since at least 2014 and stored at the site.


At this time, no terrorist groups or nation-states, including Hezbollah or Israel, have indicated any involvement in the incident, and the Lebanese government is not blaming any groups.



While there are no obvious signs pointing to foul play, be it a terrorist attack, sabotage, or fireworks theft gone wrong, the incident comes at a difficult time for Lebanon. The country is dealing with a political and currency crisis amid a surge in COVID-19 cases, and an i

nternational tribunal is expected to issue its verdict on the assassination of former Prime Minister Rafik Hariri later this week. The Special Tribunal for Lebanon has already indicted and accused Hezbollah members of carrying out the assassination.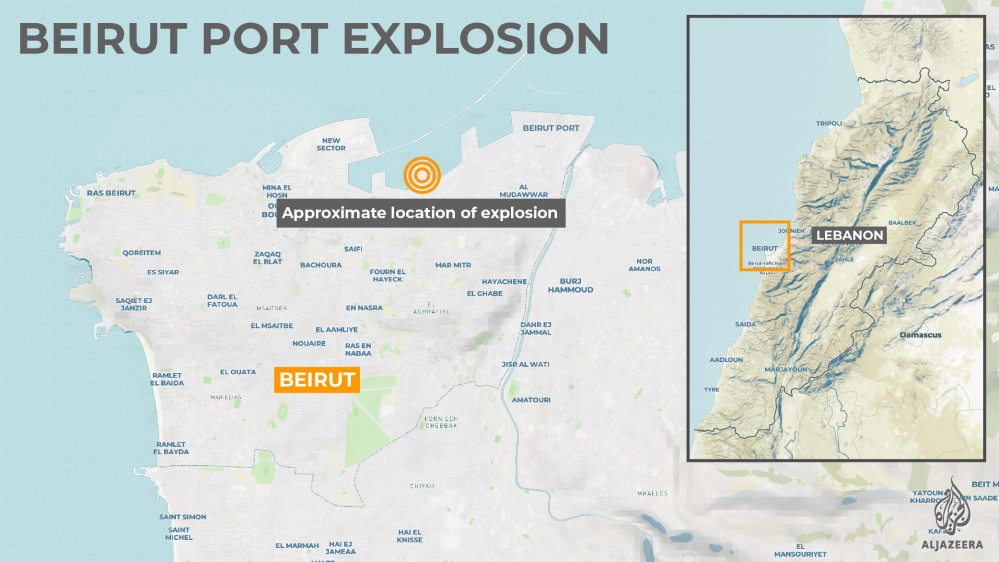 Support
Contact Global Guardian's 24/7 Operations Center for assistance with evacuations, emergency response, or ongoing intelligence support related to this incident.