At Global Guardian, we believe that educating our clients on global security threats empowers you to make informed decisions, travel safely, and protect your assets.
In addition to the bi-annual World Threat Assessment published by our intelligence analysts, we are pleased to include in this quarterly newsletter a condensed overview of security risks and activity around the world. Below you will find information on security events and potential danger in various geographic regions.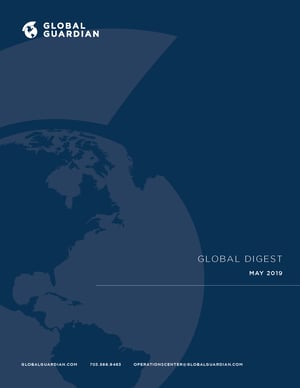 To read the full report download the Global Digest by clicking on the report or clicking here.
Find out how our team can support your security needs. For assistance, call our 24/7 Operations Center at 703.566.9463 or click below.