The COVID-19 pandemic has been the biggest global disruption in most of our lifetimes so far; it will certainly not be the last. As the interval between such disruptions shrinks the need to build resilience into our systems only gets more urgent. What can corporations do today to better prepare for a disruption tomorrow? And, just as importantly, how should managers around the world be rethinking their approach to duty of care?

A little over a year ago, an outbreak of COVID-19 in Wuhan, China, caught the world by surprise—and unprepared. As countries slowly realized the enormity of what would soon snowball into the biggest health crisis to face the world since the Spanish flu in 1918, governments scrambled to respond; borders were shut down and commercial flights suspended in an attempt to stop the spread of the coronavirus. Thousands of U.S. citizens were among those stranded. The U.S. government struggled with the challenge of ensuring the safe return of these citizens and corporations struggled with how to provide duty of care at a time when it was clearly most needed.
---
CONSISTENT GLOBAL DISRUPTION IS THE NEW REALITY
While the pandemic is the most significant crisis to face humanity in recent decades, it is not the only crisis. Major global disruptions have become all too common in the past couple of decades, be it an act of terrorism (including on 9/11 in the United States, in 2004 in Madrid, 2008 in Mumbai, 2015 in Paris, 2019 in Sri Lanka), a health crisis (including SARS in 2002-2003, swine flu in 2009-2010, Ebola in 2014-2016, Zika in 2015-2016, and COVID-19), or natural disasters (including the 2001 earthquake in Gujarat, India; the South Asian tsunami in 2004; Hurricane Katrina in 2005; the Haiti earthquake in 2010; and the earthquake in Japan in 2011).
Indeed, consistent global disruption is no longer an abstract concept, it is a reality; the next disruption is around the corner. It is critical, therefore, that corporations adapt their mindset—and rethink how they provide duty of care—to this new reality in order to mitigate the pain.
---
REview systems and duty of Care Protocols
The COVID-19 pandemic has exposed flaws in existing systems and duty of care protocols. Corporations need to review what it means to provide duty of care. Existing technologies, insurance plans, and providers should be carefully examined. Where they have been found to fail it is advisable to replace them in order to minimize the loss caused by future disruptions. Corporations ought to be looking at ways to better entrench and scale up efficient systems with the goal of providing world-class duty of care, and helping more people and other nations. This is critical for ensuring that the world does not shut down, as it did over the past year, when the next disruption strikes.
---
EMBASSIES CAN ONLY HELP SO MUCH

The State Department encourages international travelers to sign up for its Smart Traveler Enrollment Program (STEP). U.S. citizens and nationals can enroll their trip with the nearest U.S. embassy or consulate and receive information about safety conditions in their destination country. However, U.S. embassies lack the manpower, equipment, and training to help during a crisis.
In fact, the "Guide to U.S. Government-Assisted Evacuations" produced by the Overseas Security Advisory Council in the State Department's Bureau of Diplomatic Security makes clear that "organizations should not rely on U.S. government assistance in emergency evacuations and, when possible, should make independent and proactive evacuation plans."
The guide lists government limitations and offers advice for travelers to consider in order to safely come through a crisis:
It is the responsibility of the traveler or organization to remove themselves from a dangerous situation in advance of an emergency.
Limited staffing at an embassy during a crisis means that there are less resources available to help U.S. citizens.
The U.S. government cannot help U.S. citizens get to the airport or other departure point, since security conditions may restrict the ability to move freely.
While the U.S. government may transport a person away from a crisis event, this nearby safe location is rarely the United States.
U.S. citizens should not expect U.S. military assistance when an evacuation is recommended.
In the event of a major crisis overseas, the U.S. embassy/consulate may help evacuate U.S. citizens, but there is no guarantee that an evacuation can be safely executed. Evacuees will later receive a bill, and they may not be able to renew their passport until the cost of the evacuation is paid. U.S. citizens are responsible for reimbursing the government for the cost of the evacuation.
All travelers are encouraged to purchase international medical insurance plans that cover medical evacuations. Coverage varies by provider, with some transporting travelers to the nearest facility while others provide evacuations to a medical facility of choice; be sure to review the policy carefully.
What stands out to me in this guidance is the fact that it strongly encourages travelers to "create plans for emergencies that do not rely on U.S. government assistance." This is where a company like Global Guardian plays a critical role.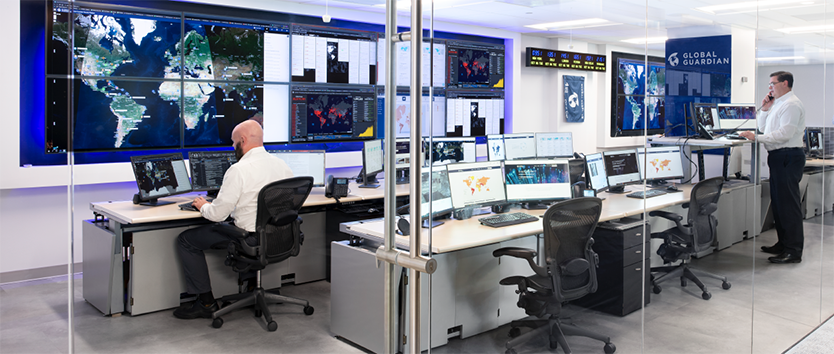 HOW GLOBAL GUARDIAN CAN HELP
Global Guardian offers some important services that can help clients meet their duty of care obligations. These services include
The next disruption is coming. Instead of putting a Band-Aid on existing systems, we should be preparing our platforms for what's next.
---
STANDING BY TO SUPPORT
The Global Guardian team is standing by to support your security requirements. To learn more about our Duty of Care membership and other customized security services, complete the form below or call us at + 1 (703) 566-9463.