Update
As of 24 January, the World Health Organization (WHO) still has not declared the novel coronavirus (2019-nCoV) outbreak to be a global emergency, though this could change in the coming days as the situation grows more serious. China has locked down several more cities in Hubei, effectively quarantining the entire province.

What we know:


Over 850 confirmed cases worldwide

At least 26 deaths, all in China

New cases confirmed in Singapore & Vietnam
Current Status
In a major escalation, Chinese authorities have effectively quarantined the following cities in Hubei province by locking down airports, buses, trains, metros, and long-distance travel:
Wuhan

Ezhou

Chibi


Jingzhou

Xianning

Huangshi

Jingmen

Suizhou

Lichuan

Huanggang

Zhijiang

Xiantao

Qianjiang

Yichang

Xiangyang

Dangyang
In addition, the Chinese government has canceled all Lunar New Year celebrations in Beijing and both Hong Kong and Macau are suspending official Lunar New Year festivities.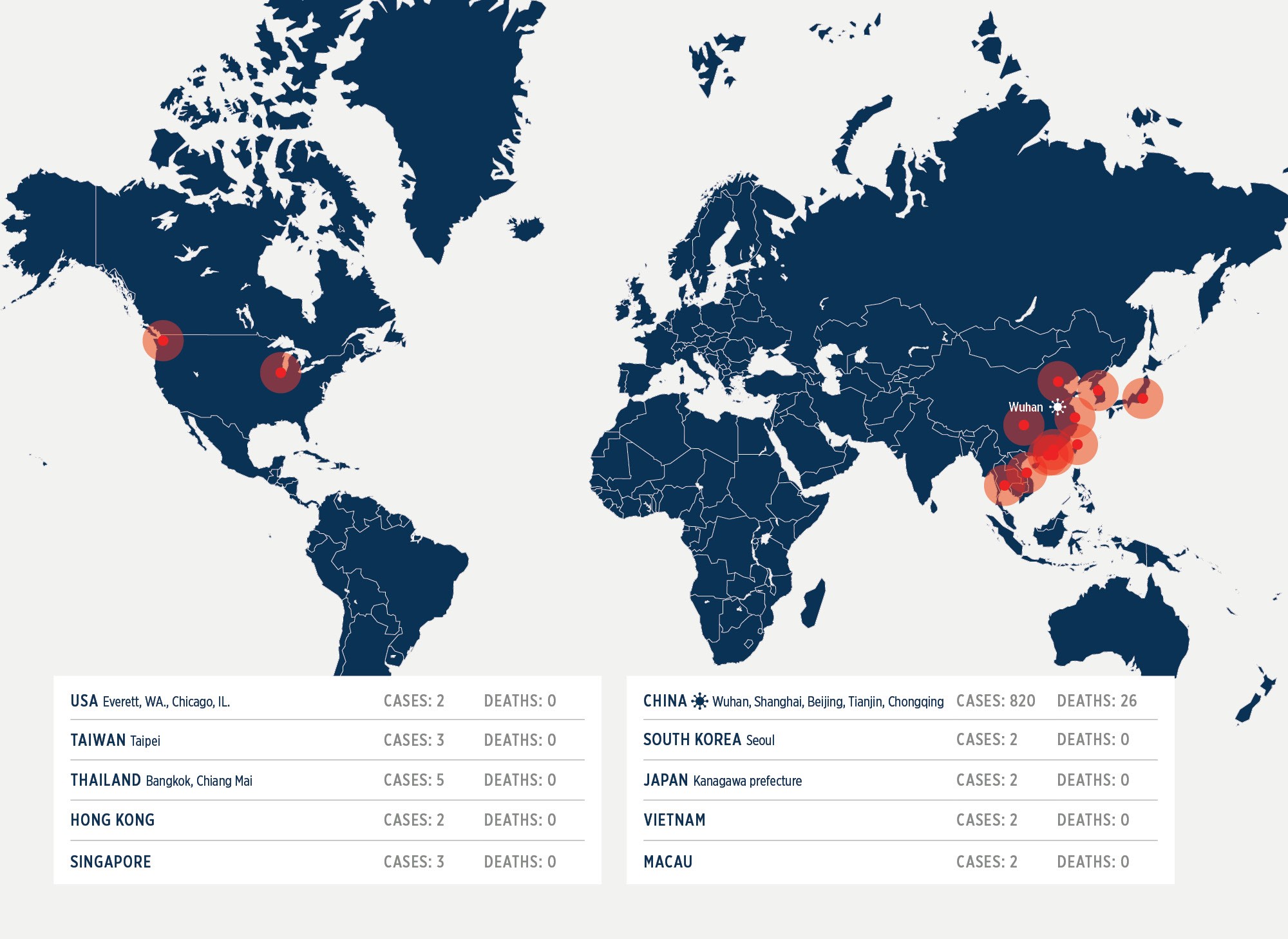 tRAVEL ADVICe
While there are no changes to official travel guidelines to China on the whole or other parts of Asia, Global Guardian recommends the following:
Avoid all travel to Hubei province as it is under lockdown by Chinese authorities.

Practice advanced careful hygiene measures, including frequent hand washing and sanitizing.
Wear a face mask in public if traveling in Chinese cities with reported infections.
Outlook
The 2019-nCoV has no known cure or vaccine and has spread to multiple countries since it was first reported in the city of Wuhan. While the Chinese government has taken significant steps to stop the spread of the virus, it is likely to get worse before getting better.
Support
Global Guardian is closely monitoring the situation. For additional support or to request a special report, please reach out to Global Guardian at 703.566.9463 or by clicking below.