SITUATION: On 1 February, the Myanmar military seized control of the government, declaring a year-long state of emergency, following a general election in which Ms. Suu Kyi's National League for Democracy (NLD) party won by a landslide.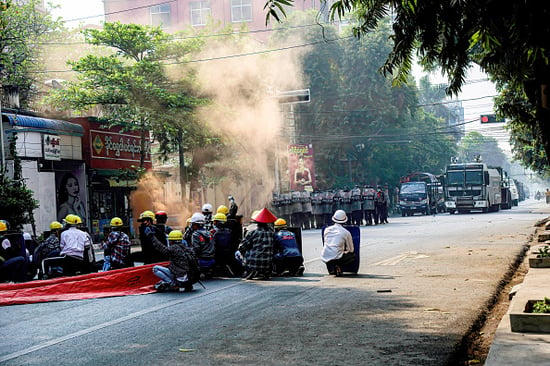 The armed forces had backed the opposition, who were demanding a rerun of the vote, claiming widespread fraud. The election commission said there was no evidence to support these claims. Since then, mass protests over the coup have been taking place across Myanmar, which have been the largest in over a decade. The anti-coup protests show no sign of slowing down.
As of today:
Security forces have used tear gas, water cannons, rubber bullets, and live ammunition to try to disperse protesters.

Over 1700 individuals have been detained and at least 54 protesters have been killed, with 03 March being the deadliest day so far, when 38 people were killed.
The military has imposed restrictions across the country, including curfews, limits to gatherings, and targeted internet blackouts.
Airports outside Yangon are closed and commercial flights are extremely limited.
Banks and financial institutions have been closed due to employee strikes, internet disruptions, and rushes to withdraw money.
STANDING BY TO SUPPORT:
As the situation unfolds, Global Guardian is actively supporting clients with their security needs. If you, or someone you know is in need of support please contact Global Guardian's 24/7 Operations by clicking below or calling + 1 (703) 566-9463.