There are ongoing concerns of violent armed action across the U.S. following the storming of the U.S. Capitol Building on 06 January. Far-right extremists have called for "armed marches" from 16-20 January across the country.
In response to these credible threats, the FBI issued a warning to state and local law enforcement agencies across the U.S. about armed protests targeting state capitols in all 50 states.


Several large technology companies removed access to their platforms for President Trump and those involved in organizing, aiding, or involved in storming the Capitol. Other corporations and organizations have cut ties with the Trump Organization, while others have halted all political donations to those members of Congress who voted against certifying the results of the Electoral College. These are all potential targets for pro-Trump extremists.



Over 20,000 National Guard troops are expected to be in Washington D.C. to assist with securing the Inauguration on 20 January, and the district will be in a state of emergency until after the Inauguration. Additional security measures have been put in place, including a seven foot high non-scalable fence around the entire Capitol grounds.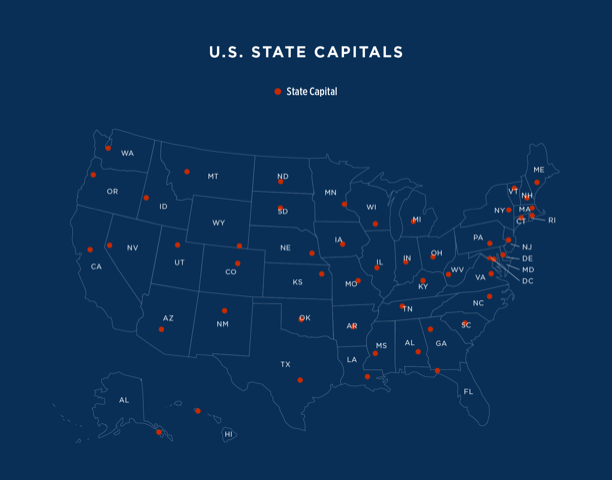 ASSESSMENT
Security disturbances, including additional bomb threats, are possible across downtown D.C. and at state capitols across the U.S. Additional targets could include any organization perceived as counter to the far-right movement, including political establishment offices, campaign offices, corporations, and tech and media companies.


Protestors rebuffed from state capitols may focus their disruptive behavior on nearby buildings or people.


People are advised to stay away from state capitol buildings and D.C. Mayor Bowser has asked Americans not to come to the district for the Inauguration.
OUTLOOK
The events of 06 January continue to result in significant political and corporate backlash, including the discussion of the impeachment of the President, expulsion of members of Congress, and invoking the 25th Amendment. While these may or may not come to fruition, there is an elevated risk of incitement for pro-Trump extremists..



The next flashpoint for pro-Trump extremists in D.C. will be the week before and during Inauguration Day (20 Jan). Messaging out of the White House could increase or decrease the risks for violence on Inauguration Day.





Washington D.C. remains postured to be a long-term protest battleground for far-right extremists.



SUPPORT
Global Guardian provides comprehensive social media and physical threat management services. Contact our 24/7 Operations Center to discuss these services, along with evacuations, emergency response, or ongoing intelligence support. Click below to contact us today or call us directly at 703.566.9463.