Since Sunday, Global Guardian has evacuated over 300 US Citizens, bringing them back home to safety as borders close amid the COVID-19 Pandemic.
The first flight on Sunday evacuated 144 passengers from Roatan, Honduras. Since then 179 additional passengers have been evacuated with additional evacuations being planned. Click here to hear from American Passenger, Sharon Dickinson, as she shares her account of Sunday's Honduras evacuation and how Global Guardian and WhatsApp made it all possible.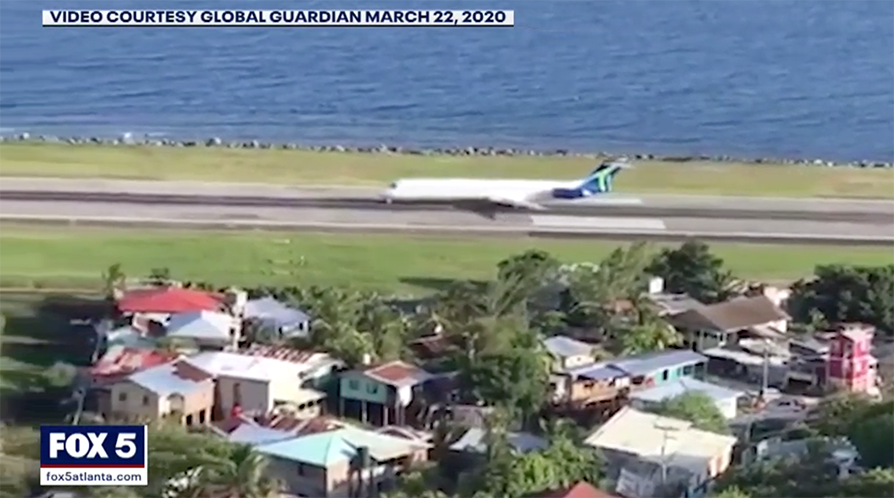 To read more coverage on our recent evacuation,
click here
.
Standing by to support
Our team continues to stand by ready to support. If you have any questions or need any assistance, please reach out to our Operations Center at operationscenter@globalguardian.com or by calling us at +1 (703) 566-9463.
ABOUT GLOBAL GUARDIAN
Global Guardian is a McLean, VA based global security firm that provides its clients with access to a comprehensive suite of security services. Its capabilities include personnel tracking supported by a dedicated 24-hour Operation Center, a full range of personnel-based security and executive protection services, medical support and transportation, travel intelligence and emergency response and evacuation services in over 100 countries. Global Guardian's suite of risk mitigation services provides organizations with innovative and cost-effective solutions to help them protect their staff and business operations around the world.
Find out how our team can support your security needs. For assistance, call our 24/7 Operations Center at 703.566.9463 or click below.