Ready to get back to travel? The good news is that after a long wait, Europe has finally opened its doors to American tourists. Global Guardian's Intelligence Analysts have created a map for easy reference for those planning a European getaway this summer.
This color-coated map only covers the COVID-19 entry and quarantine requirements for fully vaccinated individuals. We do not recommend traveling without having received a full vaccine course. Unvaccinated travelers or those who cannot verify their vaccination status may have to quarantine or undergo additional testing upon arrival. Pre-travel testing requirements vary slightly from country to country and may depend on vaccination status.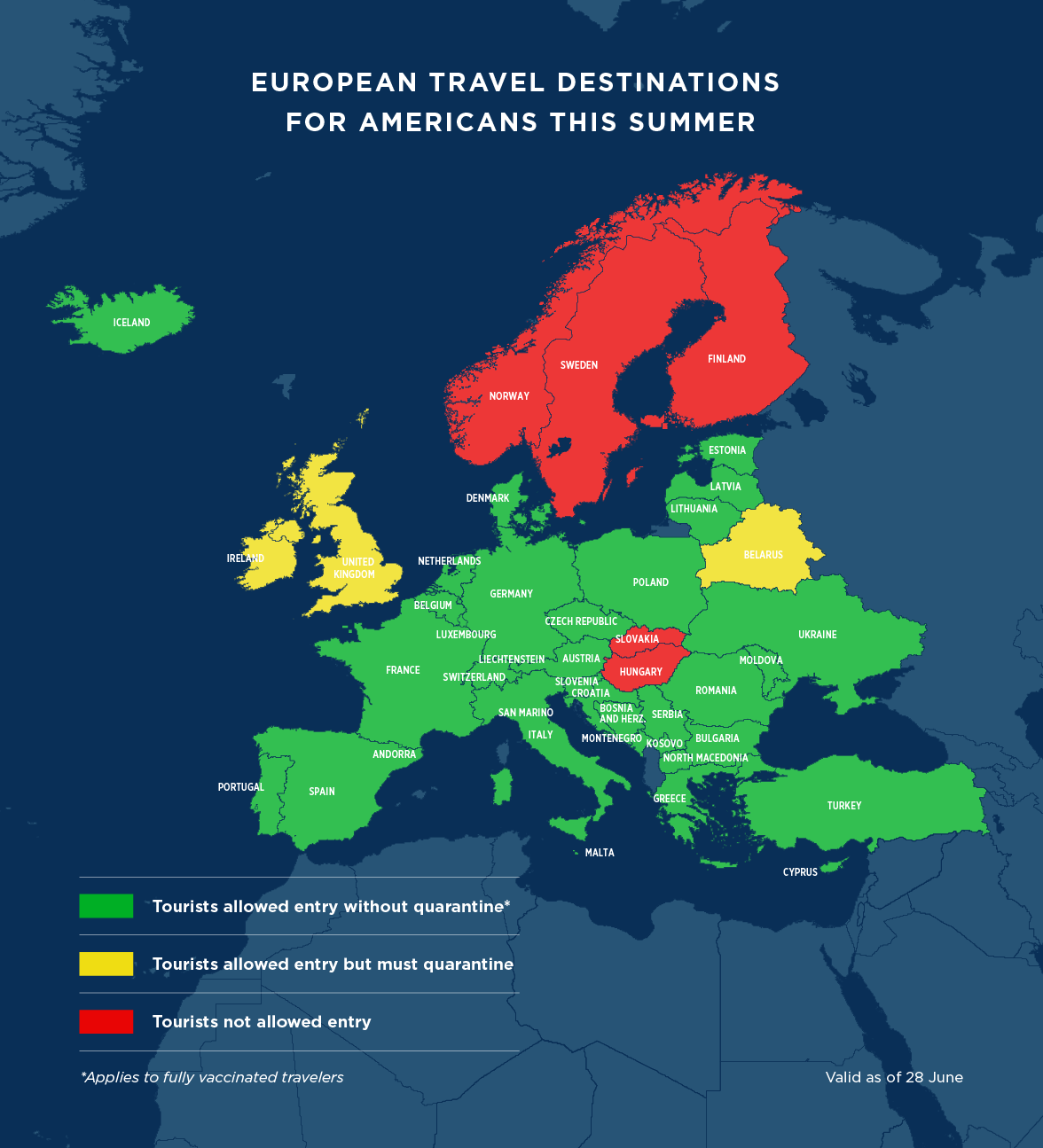 Click here to download a copy of the map.
Standing by to Support
The Global Guardian team is standing by to support your travel security and safety needs. To learn more about our corporate Duty of Care and Family Memberships, global tracking and intelligence platform (including COVID-19 updates), car and driver services, and medical evacuation capabilities, click below or call us at + 1 (703) 566-9463.