UNITED STATES LATEST DEVELOPMENTS
Maryland-based Novavax recently announced promising Phase 3 trial results for its protein-based vaccine. The two-dose vaccine has an estimated efficacy of 90.4% based on a study of 30,000 volunteers in the U.S. and Mexico. It expects to seek emergency authorization use later this year. It does not require special refrigeration and could be the key to vaccinating the third world.


Only Washington, Oregon, New Mexico, and Michigan have not fully reopened. Michigan and Washington will be open by 1 July while New Mexico and Oregon are waiting for residents to hit key vaccine milestones.




The U.S. announced it will buy 500 million doses of the Pfizer vaccine for distribution to 100 low-and middle-income countries.
For the latest United States case counts, click here.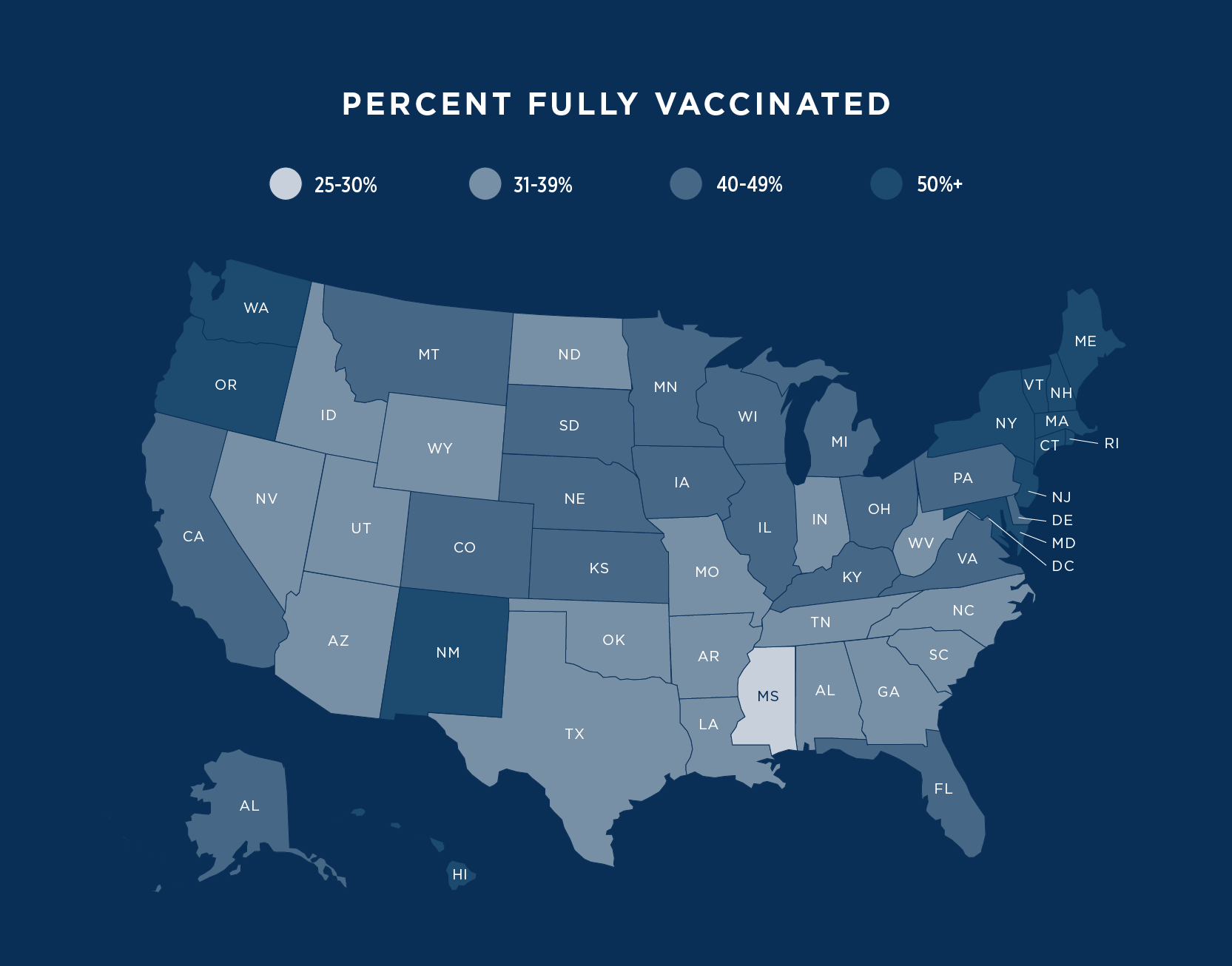 Latest global updates
The European Union

is expected to recommend lifting the ban on non-essential travel for visitors from the United States this week. This could open the way for American tourists to make it to Europe during the traditionally busy summer season.

Latin America is the global hotspot for COVID-19 cases and deaths on a per-capita basis. Paraguay, Uruguay, Argentina, Colombia, Peru, and Brazil lead the region with daily deaths per capita. Low vaccination rates and the use of relatively ineffective Chinese vaccines from Sinovac are contributing to the ongoing outbreaks.
British

authorities announced that the domestic COVID-19 restrictions originally set to be lifted from 21 June will remain in effect through at least 19 July, due to a surge in new cases of the Delta variant.
For the latest Global case counts, click here.
RESOURES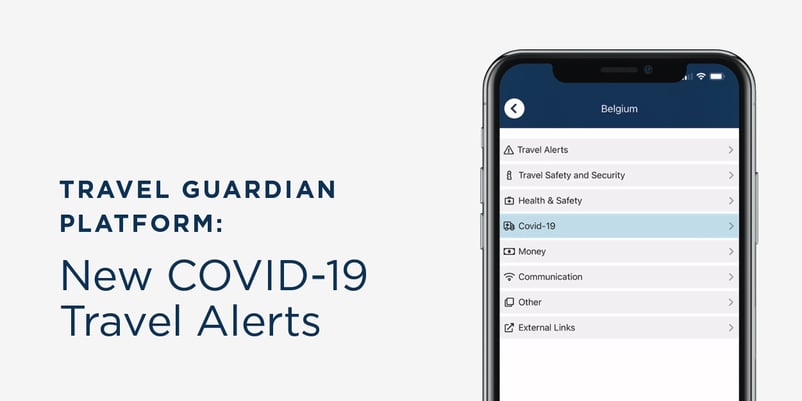 As business and leisure travel start to pick up, it is important to stay up to date on COVID-19-related travel restrictions.
Global Guardian is proud to introduce a new COVID-19 data feature in our mobile app with up-to-date information on policy and restrictions, international travel by country, and domestic travel, including links to relevant government website resources and the following:
Restrictions and policies on masks

Testing requirements

Entry and exit guidelines

Border controls and flights

Quarantine requirements

And more
Global Guardian's mobile app is part of its global tracking and intelligence platform, designed to support travelers wherever they are. Along with travel alerts and intelligence updates, your employees will have direct access to our 24/7 Operations Center to respond to any emergency with the push of a button on the app. Plus, with the Management Control Center, managers can view traveler locations, generate reports on the company's travel footprint, and communicate directly with the Operations Center.
To review all the details of our Travel Guardian platform, click here.