Global DEVELOPMENTS
Europe

has largely reopened to American tourists. The

UK

is not far behind, with planned lifting of quarantine restrictions on 19 July for those vaccinated through the NHS arriving from "amber list" countries. Fully vaccinated American tourists will be allowed into the UK later in the summer. See below map for breakdown.

New cases are surging in Spain, the UK, and the Netherlands; however, deaths remain relatively flat, highlighting the power of vaccines in reducing hospitalizations and deaths.

Southeast Asia, which has for the most part managed the pandemic well, is in the midst of a spike in cases, hospitalizations, and deaths due to the spread of the highly contagious Delta variant. Indonesia, Thailand, Malaysia, and the Philippines may experience shortages of hospital beds and oxygen in the coming weeks. Many countries in the region have imposed new restrictions.

Latin America and southern Africa remain global hotspots for COVID-19 cases and deaths amid presence of variants and low vaccination rates.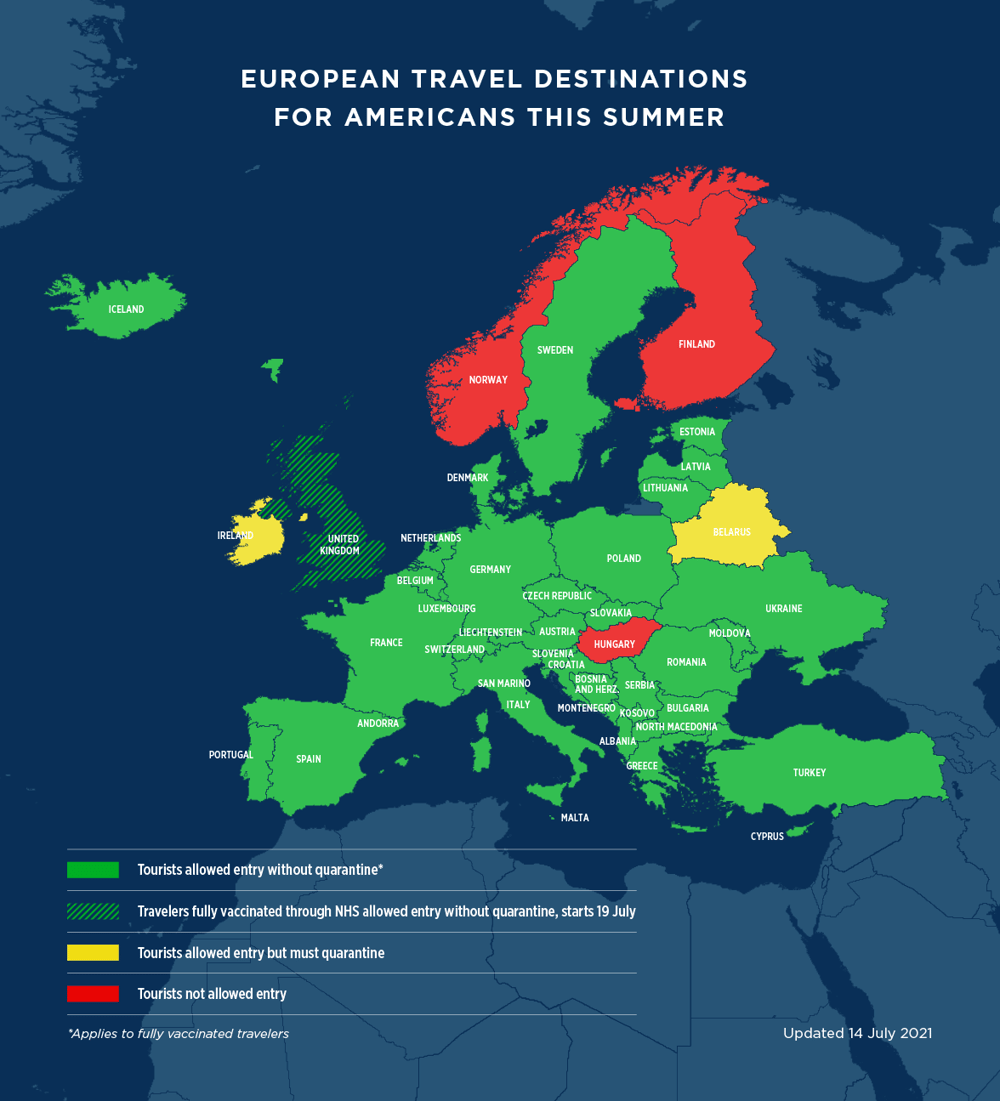 To download a copy of this map, click here.
RESOURES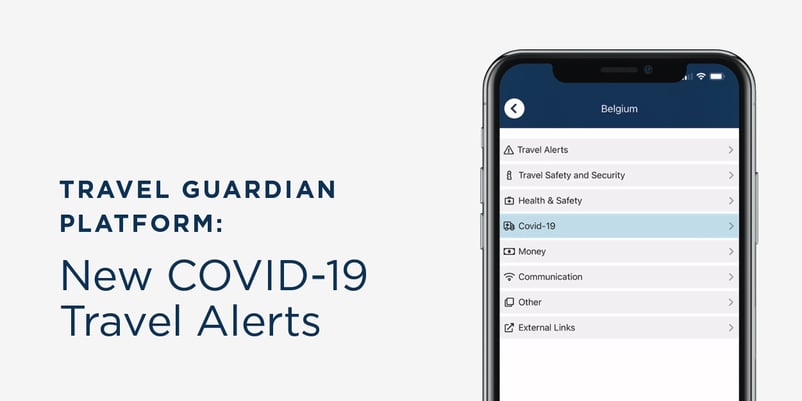 As business and leisure travel start to pick up, it is important to stay up to date on COVID-19-related travel restrictions.
Global Guardian is proud to introduce a new COVID-19 data feature in our mobile app with up-to-date information on policy and restrictions, international travel by country, and domestic travel, including links to relevant government website resources and the following:
Restrictions and policies on masks

Testing requirements

Entry and exit guidelines

Border controls and flights

Quarantine requirements

And more
Global Guardian's mobile app is part of its global tracking and intelligence platform, designed to support travelers wherever they are. Along with travel alerts and intelligence updates, your employees will have direct access to our 24/7 Operations Center to respond to any emergency with the push of a button on the app. Plus, with the Management Control Center, managers can view traveler locations, generate reports on the company's travel footprint, and communicate directly with the Operations Center.
To review all the details of our Travel Guardian platform, click here.