Several states continue to set records for daily new cases, including California, Texas, Arizona, Georgia, and Florida. At least 16 states have paused or rolled-back reopening efforts. California, Florida, and Texas have all ordered bars to close or to halt on-premises alcohol sales. Multiple states have mandated masks be worn in all indoor public areas.
The U.S. is now recording more than 40,000 new cases on average over the last several days, a significant increase from case counts just a week ago, when the average was 30,000 new cases per day. Dr. Anthony Fauci warned that daily new cases could top 100,000 in the short term. It should be noted that the spike in new cases is primarily among younger people, and there has not been a corresponding spike in deaths as a result.



New York, New Jersey, Connecticut, and Rhode Island are telling any travelers from states with greater than 5% positivity test rate to self-quarantine upon arrival for 14 days. Business travelers are exempt. Massachusetts is ordering any out of state travelers to self-quarantine for 14 days upon arrival.




The European Union reopened its borders to travelers from 14 countries on 01 July. The U.S. is not on that list.



The United States purchased the world's stock of remdesivir, a drug which can aid recovery of severe coronavirus cases, for the next three months.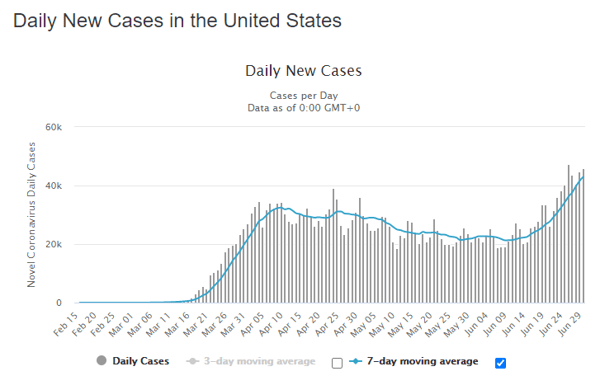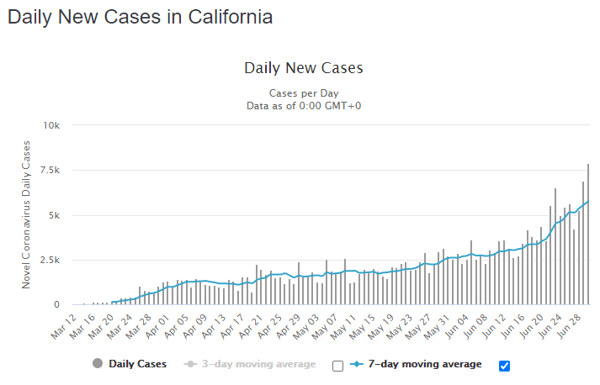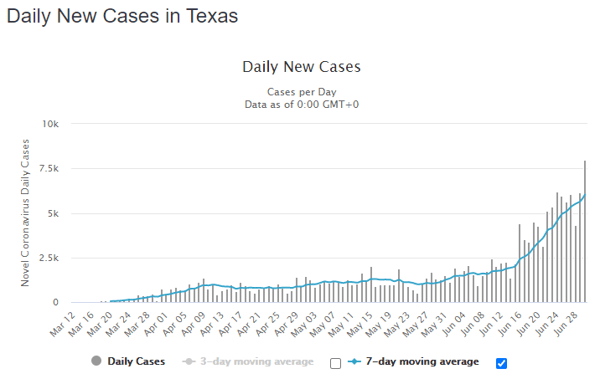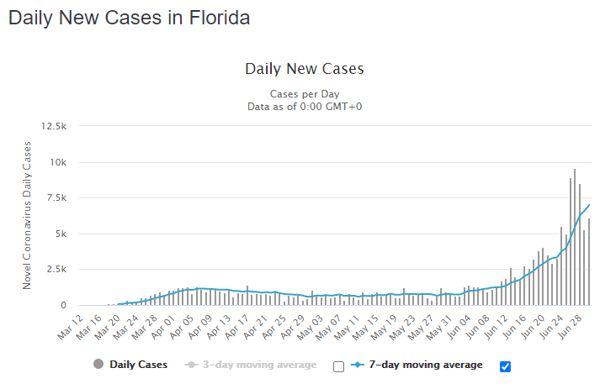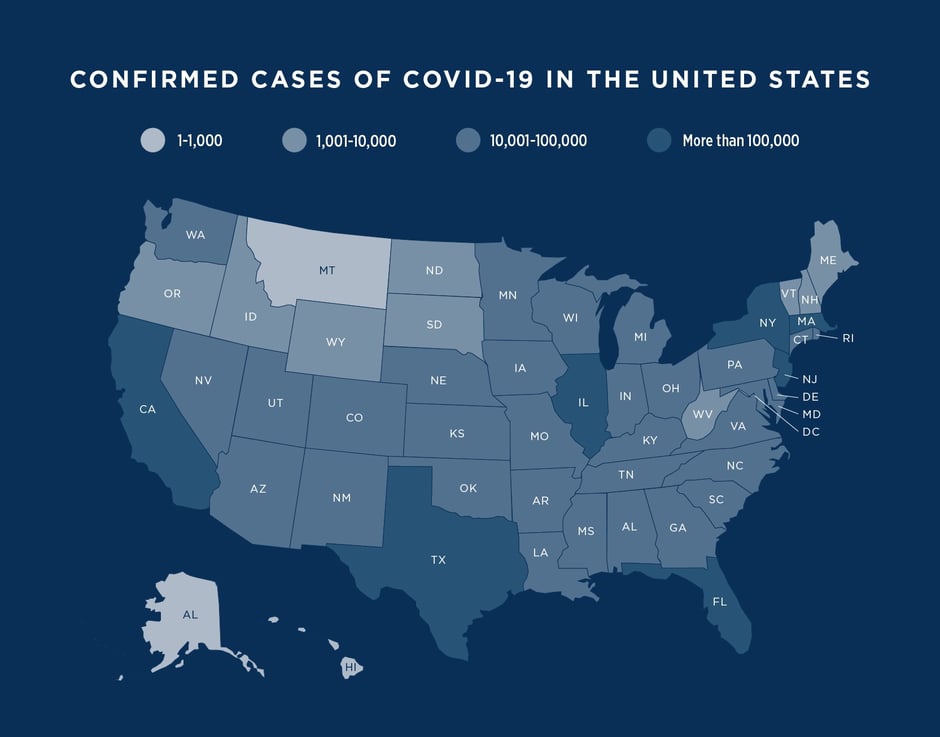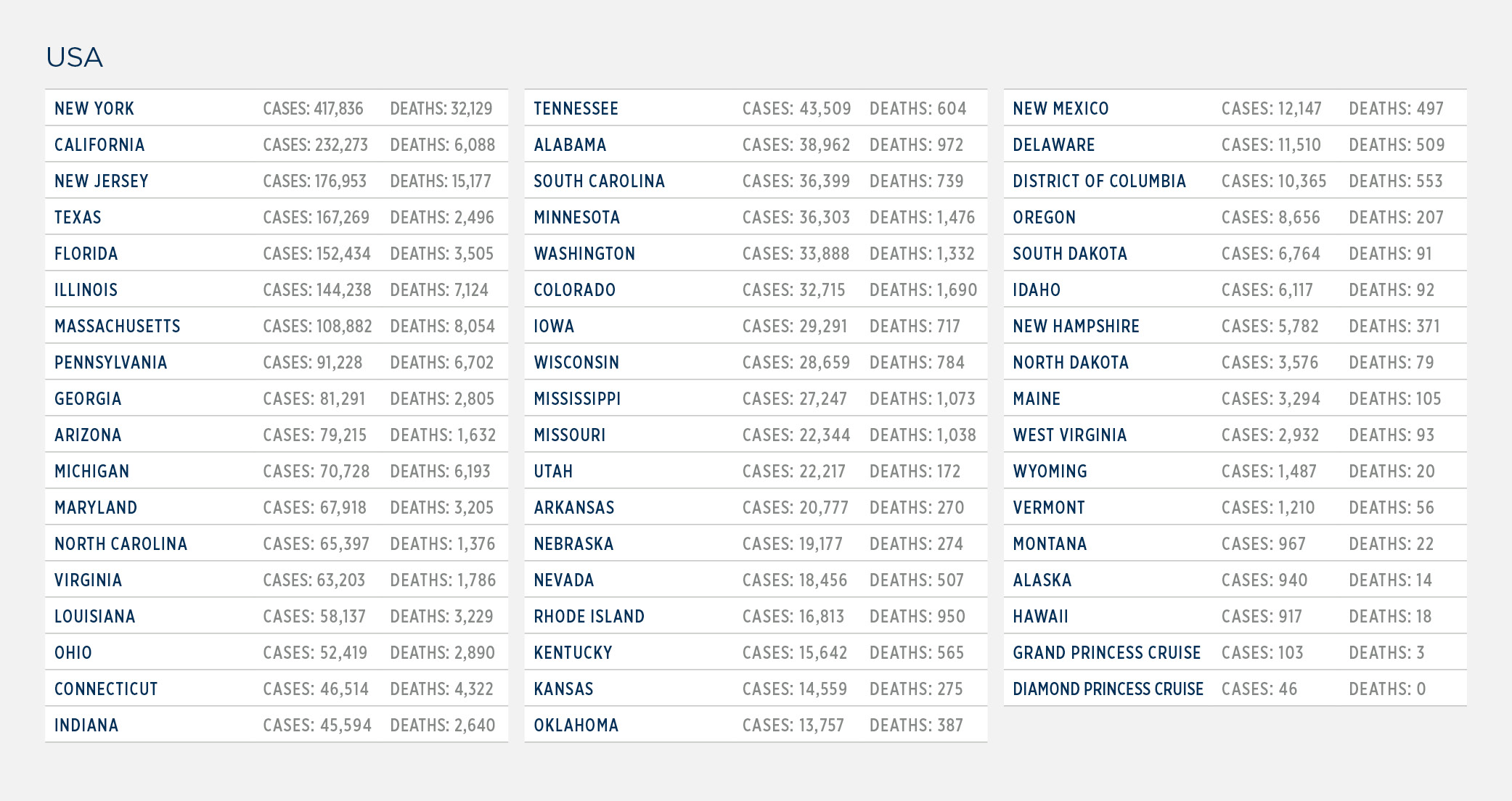 Latest global updates:

Bolivia

extended the nationwide quarantine and ban on international travel through 31 July.




China placed Anxin county in Hebei province under lockdown after a spike in infections was detected in connection with the Xinfadi market cluster in Beijing on 27 June.


The European Union is recommending that its member states bar travelers from the U.S., Brazil, and Russia after it opened its borders on 01 July to international travelers from 14 countries. The EU will reassess this recommendation every two weeks and issue new guidance on which travelers are allowed in and out.


In the United Kingdom, officials announced that the mandatory 14-day self-isolation requirement on arrivals will be eased effective 6 July. Travelers from countries whose local COVID-19 transmission rates are labelled amber or green can enter without undergoing the quarantine, while those from countries classified as red will be required to do so.


In Costa Rica, officials announced that they will reopen the air borders to tourists from countries without a high-risk of COVID-19 transmission from 1 August.


In Tunisia, officials announced that travelers from countries without a high-risk of COVID-19 transmission will be permitted entry effective immediately.
What we know:
Over 10,600,000 confirmed cases worldwide

515,000 deaths

Over 5,800,000 recovered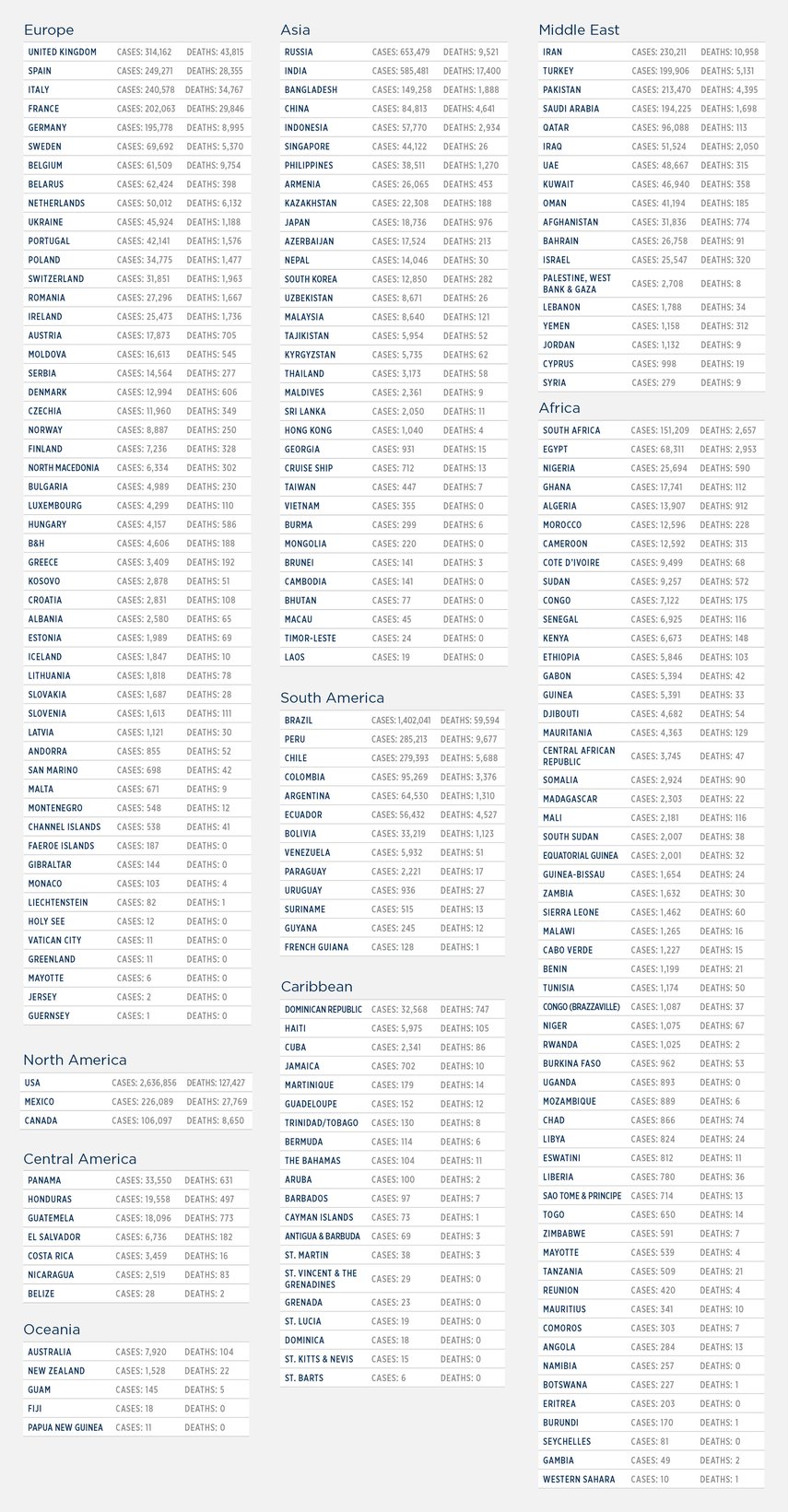 OUTLOOK
Brazil, Mexico, Russia, India and the U.S. continue to be global hotspots. In particular, Mexico, Brazil, and India have extremely low testing rates, indicating a much larger outbreak in their respective countries. Concerns remain that despite controlling the outbreak in parts of Europe and Asia, international travel will not resume due to out of control outbreaks in other parts of the world.