Several states are setting records for daily new cases, including California, Texas, and Florida. These states are also seeing increased hospitalizations, prompting governors to take action. Texas governor Greg Abbott urged residents to stay home after the state recorded 5,000 new infections. California governor Gavin Newsom announced that all residents must wear face masks in public.


The U.S. is now recording more than 30,000 new cases on average over the last several days, a significant increase from case counts in May.

The European Union is considering banning tourists from the U.S., Brazil, and Russia due to their ongoing COVID outbreaks. The E.U. and Schengen area are set to re-open borders to international travelers on 01 July, but it is likely they will bar anyone from the U.S., Brazil, and Russia.
The United States government extended a ban on employment-based visas through the end of the year.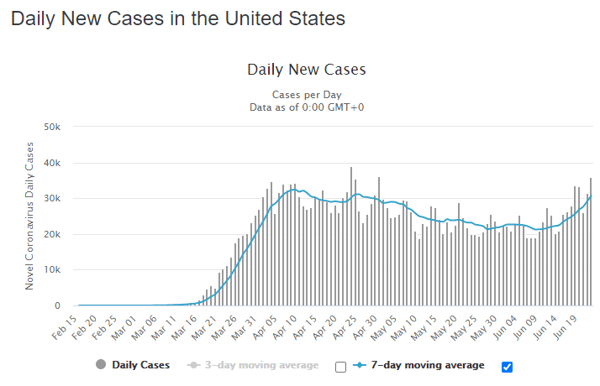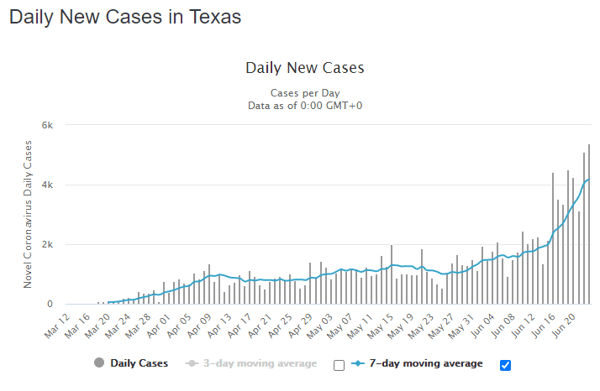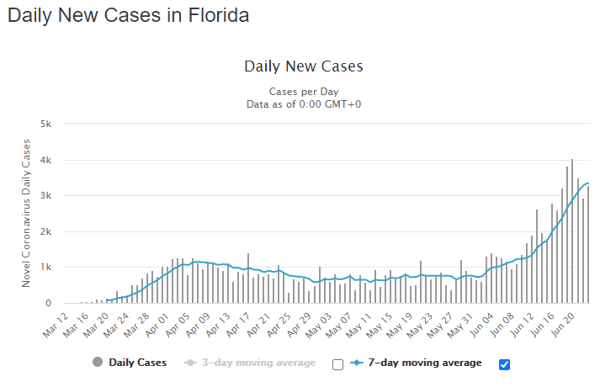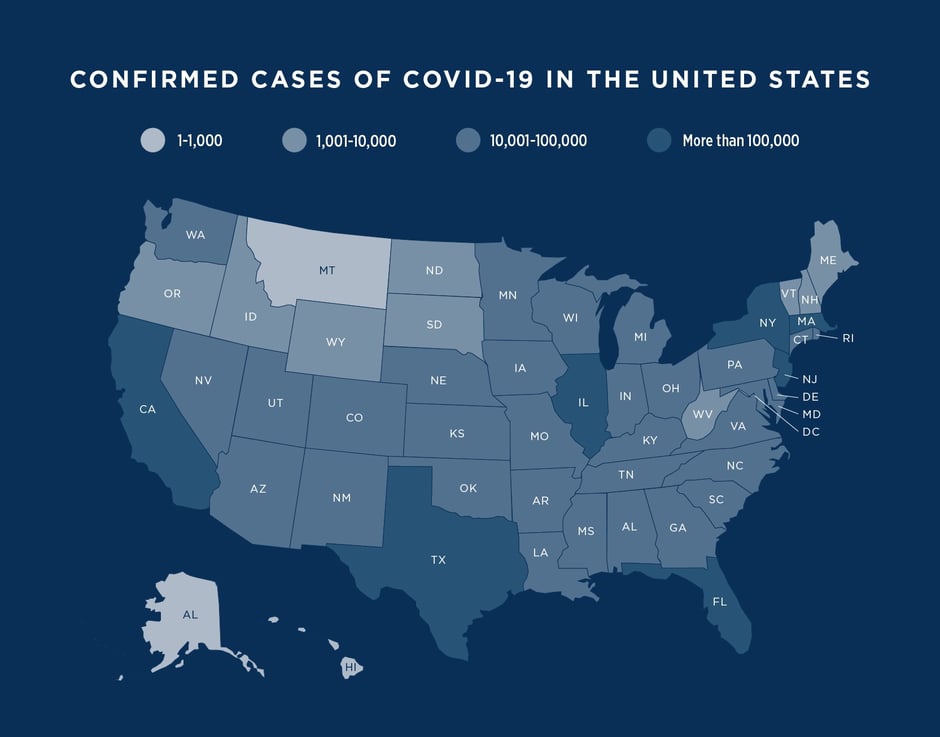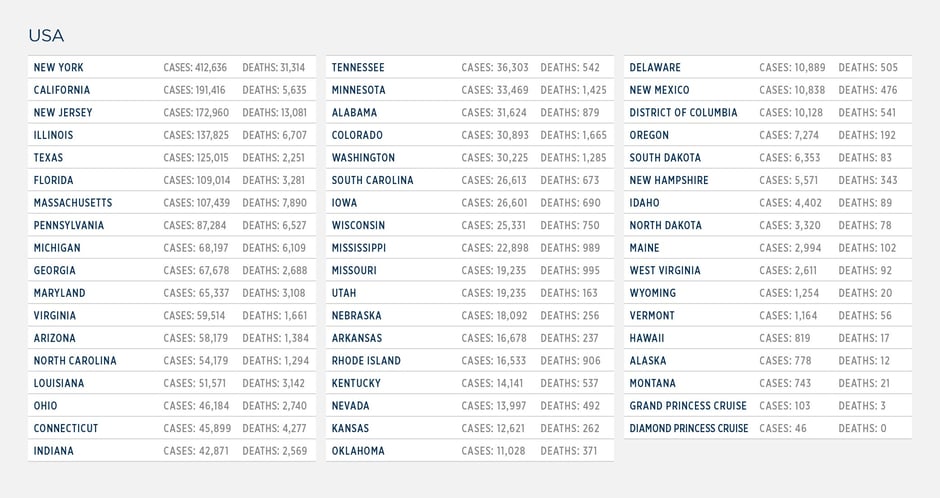 Latest global updates:

India recorded at least 15,968 new COVID-19 cases and 465 related deaths in the last 24 hours, making it the highest single-day increase in infections since the outbreak began. New Delhi, Mumbai, Surat and Chennai are some of the worst-affected areas. The local government in New Delhi will turn 25 hotels into COVID-19 care centers due to hospital overcrowding.


New Zealand announced new testing protocols at its border, including a requirement that flight crews on "high risk" routes, including those to the United States, enter quarantine and test negative before being allowed back in the community.


The European Union is considering banning travelers from the U.S., Brazil, and Russia after it opens its borders on 01 July to international travelers.


Brazil's outbreak continues to worsen. The country has more than 1.1 million cases and the highest death toll in the world outside the U.S. It recorded 40,000 new cases in the last 24 hours.


What we know:
Over 9,400,000 confirmed cases worldwide
480,000 deaths
Over 5,000,000 recovered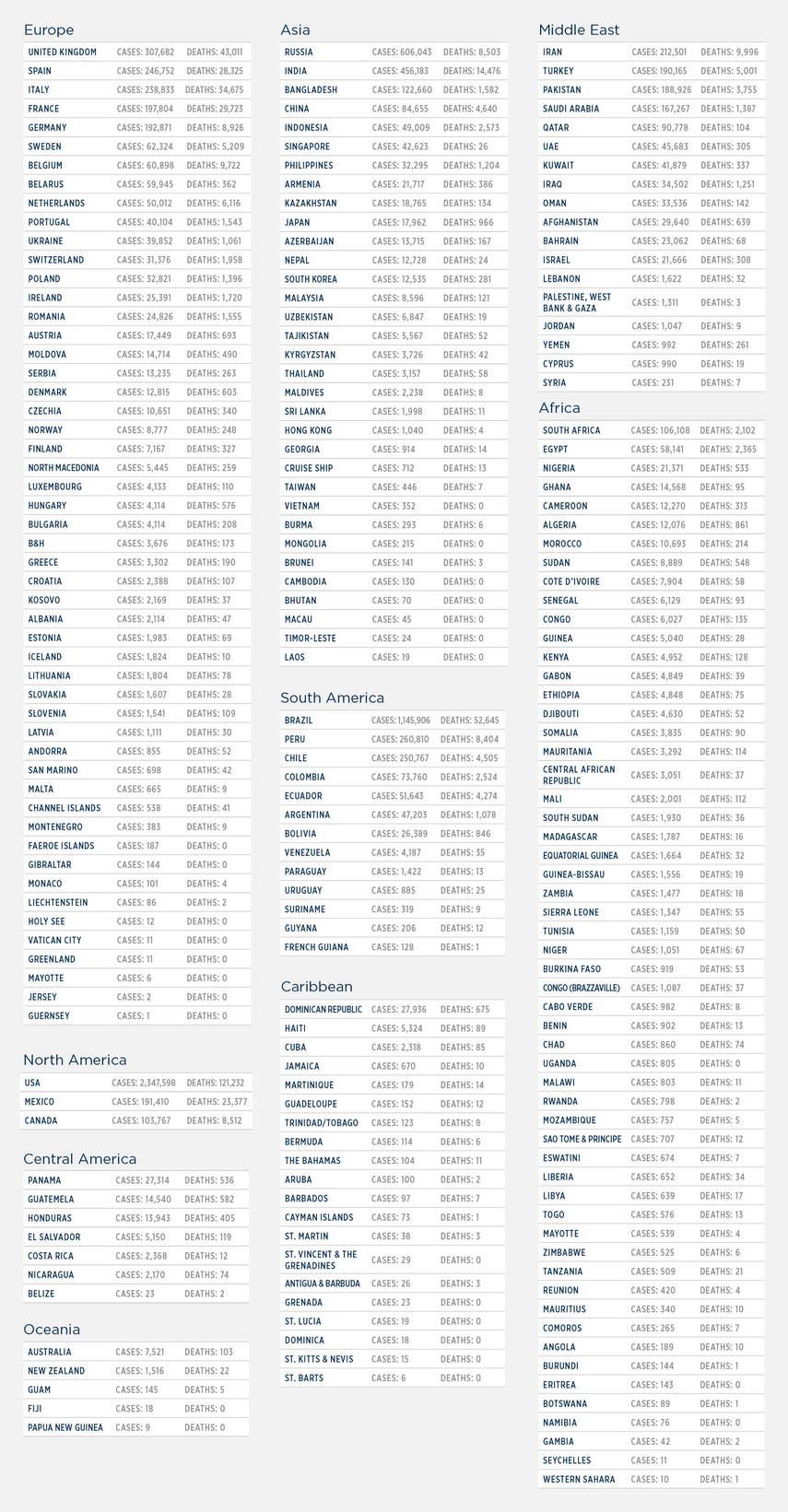 OUTLOOK
Brazil, Mexico, Russia, India and the U.S. continue to be global hotspots. In particular, Mexico, Brazil, and India have extremely low testing rates, indicating a much larger outbreak in their respective countries. Concerns remain that despite controlling the outbreak in parts of Europe and Asia, international travel will not resume due to out of control outbreaks in other parts of the world.