Mass protest gatherings in major cities and small towns alike across the country have raised fears of increased spread of COVID-19. Some of the hardest-hit cities like NY, LA, DC, and Boston saw the largest protest gatherings over the past week.
The Trump administration said that it planned to block Chinese airlines from flying into or out of the United States starting on June 16, after the Chinese government effectively prevented U.S. airlines from resuming service between the countries.


New Hampshire extended its stay-at-home order to 15 June.


Maine extended its state of emergency to 11 June.



Alaska Governor Mike Dunleavy indicated that after the mandatory quarantine requirement expires for out-of-state travelers on 2 June, travelers must have a COVID-19 test result that is no older than 72 hours from their flight to Alaska and fill out paperwork when they arrive. Those without the test result can be tested at airport terminals upon arrival or undergo a 14-day quarantine.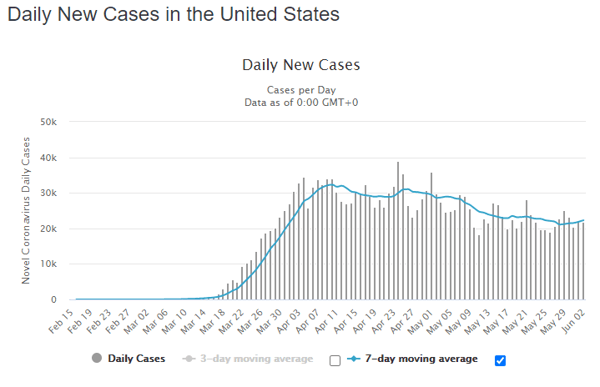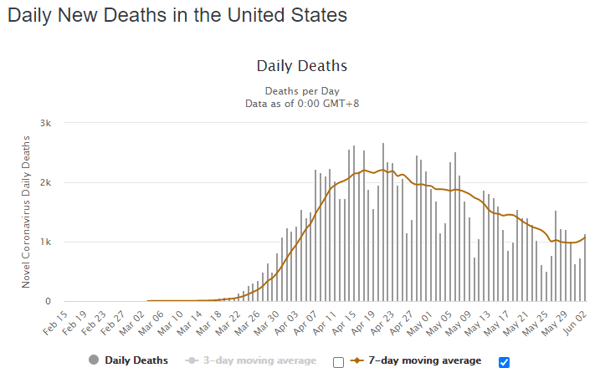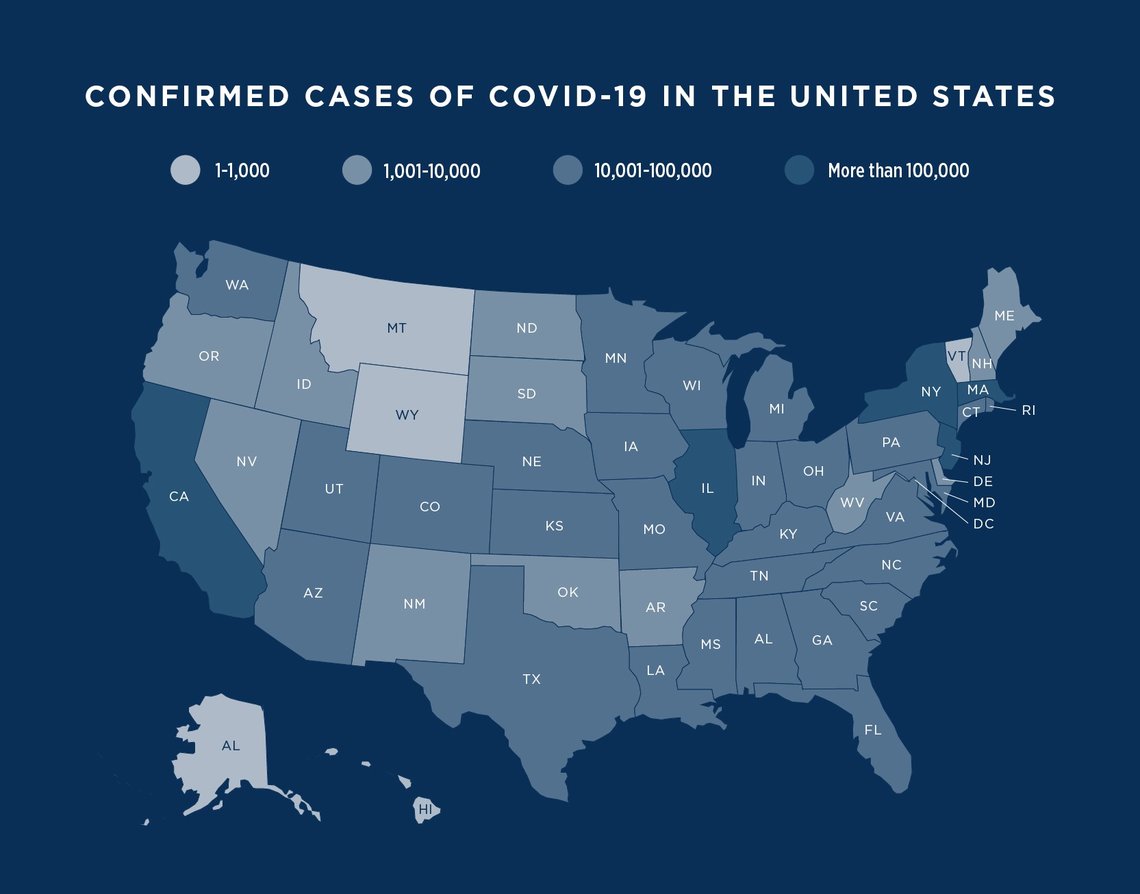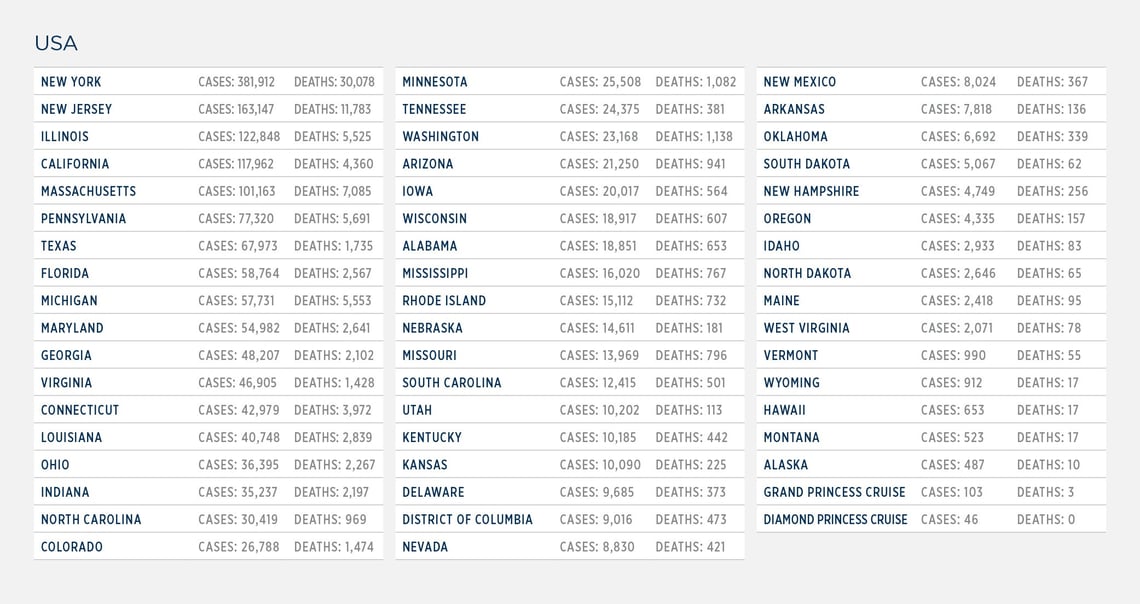 Latest global updates:
Spain announced that on 1 July, the country's 14-day quarantine period would be lifted for overseas travelers, in an effort to boost tourism.


Iran is seeing a steep increase in daily new cases, on similar levels to the outbreak in March, sparking fears of a second wave. only one active COVID-19 case remains with no new cases reported for seven consecutive days. The country remains cut off from international travelers.


Japanese authorities issued stay-at-home measures for Tokyo following a spike in new cases.


Brazil's outbreak continues to worsen. There have been 120,000 new cases recorded since 29 May.


Denmark announced that they will reopen borders with Norway, Iceland and Germany to all travel by returning nationals and Norwegian, Icelandic and German citizens, effective 15 June. All those arriving will still be required to self-quarantine for 14 days.
What we know:
Nearly 6,500,000 confirmed cases worldwide

383,000 deaths

Over 3,000,000 recovered
OUTLOOK
Brazil, Mexico, Russia and the U.S. continue to be global hotspots. In particular, Mexico's testing rate is 20x lower than in the U.S. and 2x lower than in Brazil, indicating a much bigger outbreak is likely in the country. Concerns remain over second wave outbreaks in countries initially hit by the pandemic, such as Iran and Japan. All eyes are on Europe as many countries open their borders to intra-European travel in hopes of spurring tourism.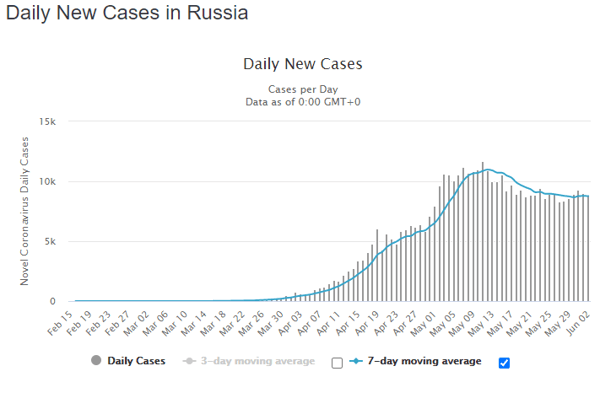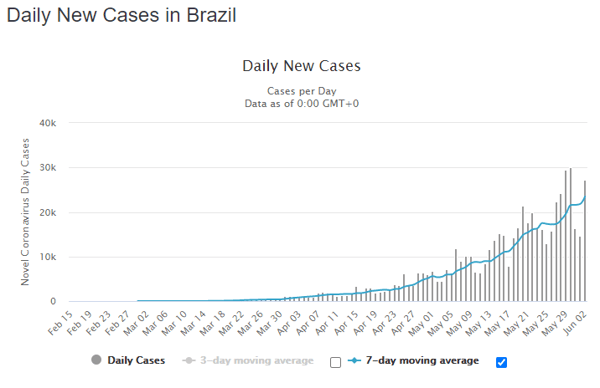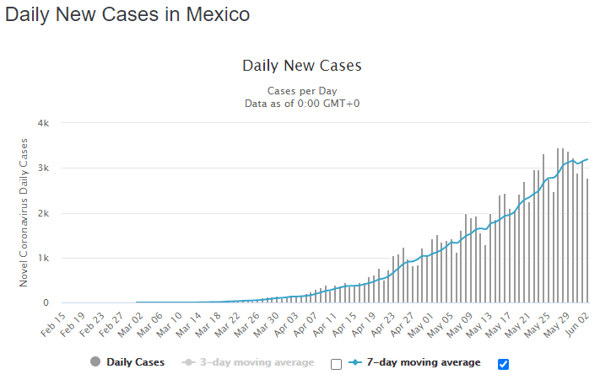 JOIN US FOR OUR UPCOMING WEBINAR - THE PERFECT STORM: PREPARING FOR HURRICANE SEASON IN A WORLD WITH COVID-19
Hurricane season is fast approaching, and it is predicted to have higher-than-usual storm activity. The presence of the COVID-19 pandemic makes it even more important to prepare and plan ahead. Join us for our 60-minute special webinar to hear from Dale Buckner, Global Guardian CEO and President, Erik Antons, Former Vice President of Security at Hyatt Hotels Corporation, and Andrew Hersh, Head of Critical Infrastructure at Lockton Companies, as they guide you through how to properly plan for the upcoming season in our "new normal."