As of today, all 50 states have begun to reopen on some level. Health officials are closely monitoring for spikes in new cases, but these may not be seen for 10-15 days after reopening.

The CDC released a 60-page document with detailed guidelines on reopening schools, restaurants and bars, mass transit systems, and other businesses and organizations. These focus on contact tracing, limiting exposure of high-risk individuals, disinfecting procedures, and guidance on use of personal protective equipment (PPE) such as masks and gloves.


Researchers at Beth Israel Deaconess Medical Center in Boston announced that a prototype vaccine successfully protected monkeys from the coronavirus, a positive sign in the search for an effective vaccine for humans.


The U.S.-Mexico border closure has been extended to 22 June.



The U.S.-Canada border closure has been extended to 21 June.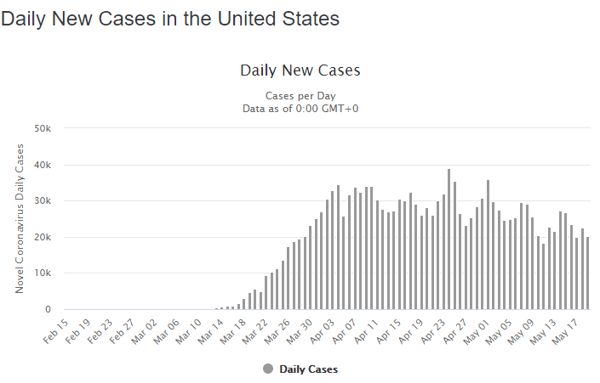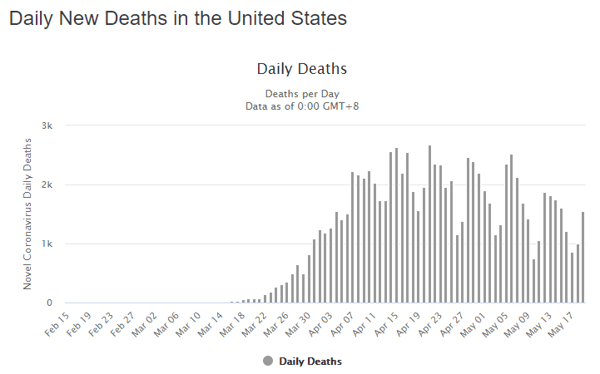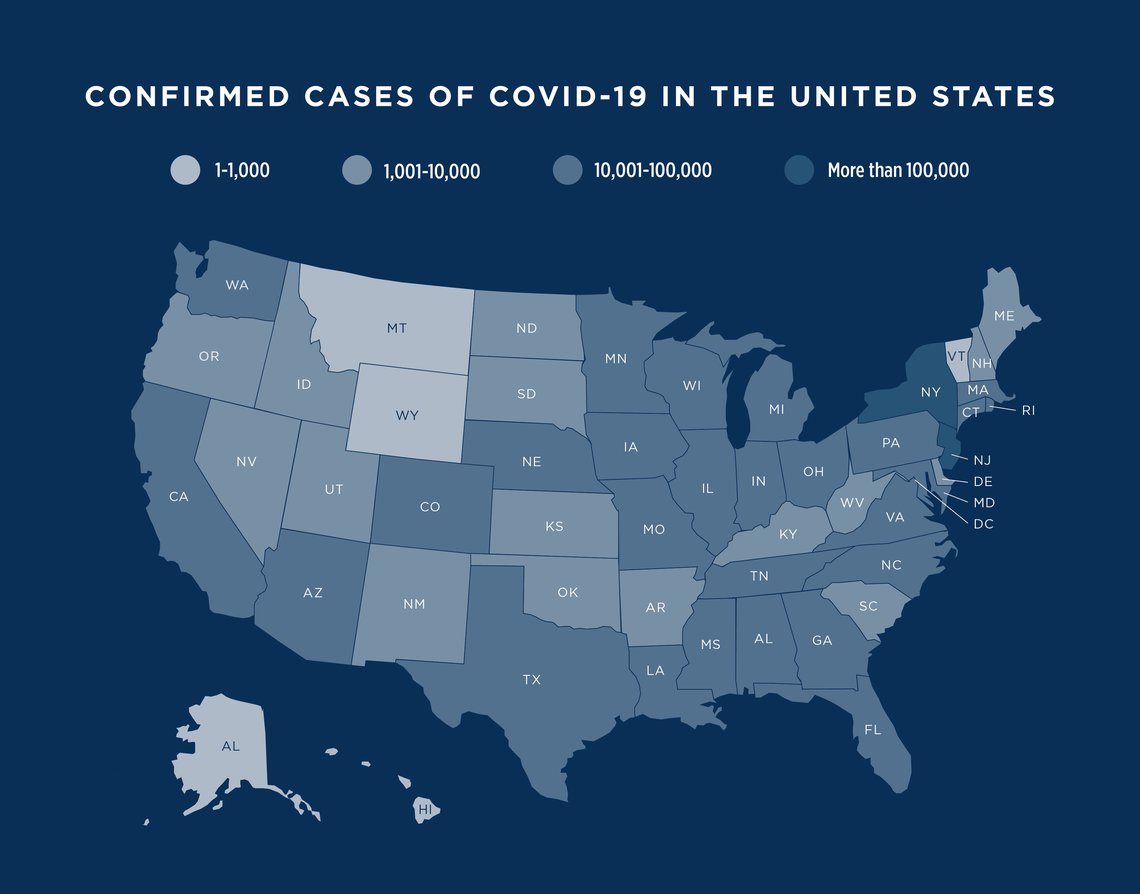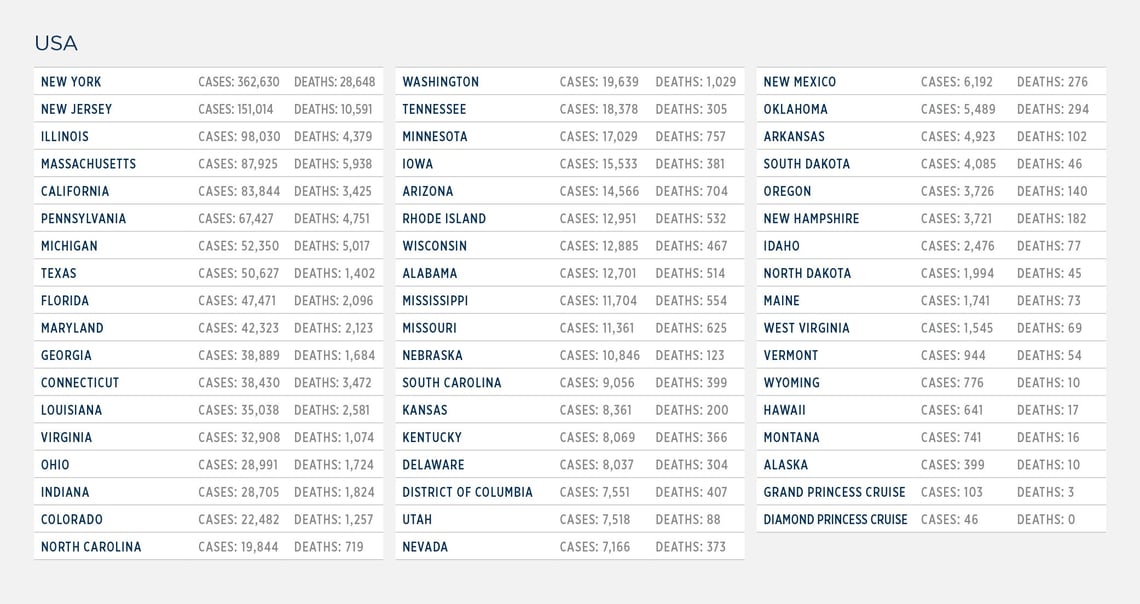 Latest global updates:

Italy's prime minister announced that on 03 June, European citizens would be allowed to enter the country without a 14-day self-quarantine. There is no timetable to allow international travelers into the country for non-essential reasons. Italy is keen to reopen as it relies heavily on tourism to help boost its economy.


Germany announced a gradual lifting of border restrictions with the Czech Republic, Hungary, Poland, and Slovakia, likely by 15 June.


Russia's outbreak appears to have stabilized, as there have been four consecutive days of less than 10,000 daily new cases. There are more than 300,000 cases in the country, second only to the U.S.


Brazil's outbreak appears to be worsening. There were more than 16,000 new cases reported in the last 24-hours and nearly 18,000 deaths.


Spain

is hoping to reopen its tourism sector by the end of June. Most of the country is in Phase 1 of reopening.
What we know:
Over 5,200,000 confirmed cases worldwide

325,000 deaths

Nearly 2,000,000 recovered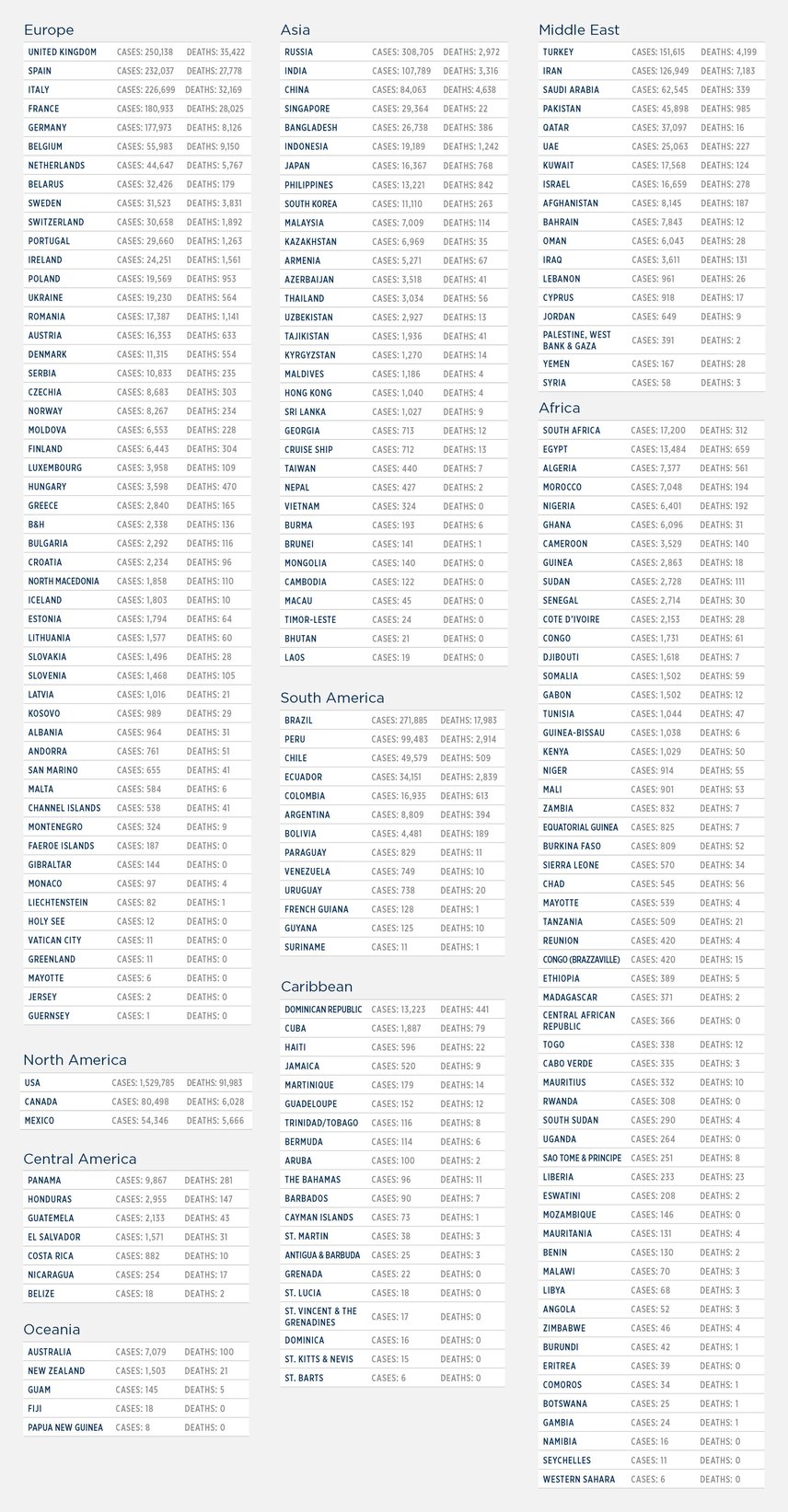 TRAVEL ADVICE
The U.S. State Dept. has issued Level 4: DO NOT TRAVEL guidance for the entire world amid the COVID-19 pandemic. In addition, Global Guardian recommends the following:

Return to the U.S. if currently abroad while commercial means are still available. Otherwise, prepare to remain abroad for an indefinite period.
Avoid all international travel.

Practice advanced careful hygiene measures, including frequent hand washing and sanitizing.

Practice "social distancing" while in public spaces.
OUTLOOK
Many countries in Europe are now starting to re-open limited parts of their economies and the success of those restarts will be key for how other nations handle lifting of restrictions. However, others, like Russia and Brazil, are seeing daily increases in new cases and are several months behind on re-opening.