The number of daily new cases recorded in the U.S. has been slowly trending down over the last four days, largely due to significant declines in new cases in New York City, Detroit, and New Orleans.
Dr. Anthony S. Fauci, the nation's top infectious disease expert, and Dr. Robert R. Redfield, the director of the Centers for Disease Control and Prevention, testified before a Senate committee on 12 May about the dangers of reopening parts of the country too soon. They noted the U.S. still lacked critical testing capacity and contact tracing infrastructure.


Twitter became the first major tech company to tell it's employees they can work from home forever, even after the COVID-19 pandemic passes. Other tech companies are likely to follow suit, leading to a possible exodus of people from Silicon Valley area and New York City as workers seek lower cost of living areas.


New York City saw its major crime index decrease -28.5 percent in the month of April compared to the same period in 2019. Robberies, assaults, and grand larcenies were all down; however, the crimes of murder, auto theft and burglary all increased, with the burglary uptick driven by a +169% increase in commercial burglary for April.



Los Angeles, which also saw a decrease in crime due to the lockdown, is now reporting an uptick in violent crime back to normal levels. The LA Chief of Police blamed some of the increase on gang violence, including shootings and aggravated assaults.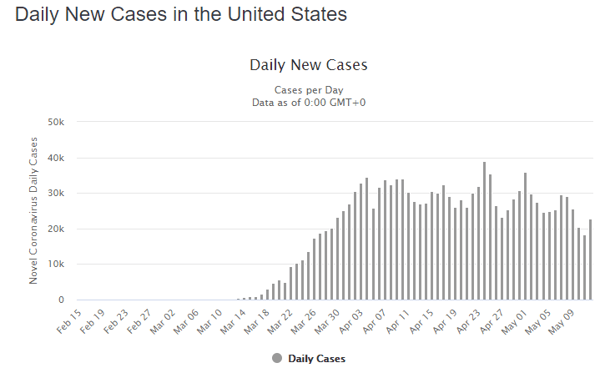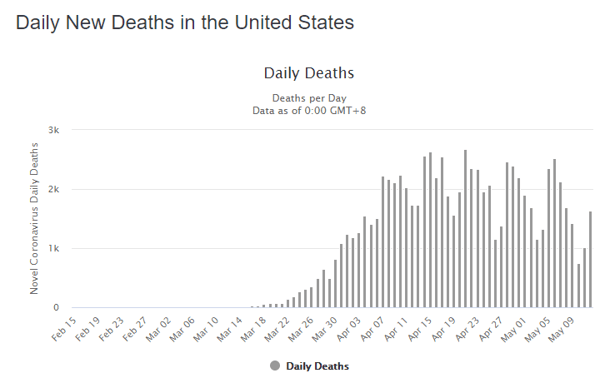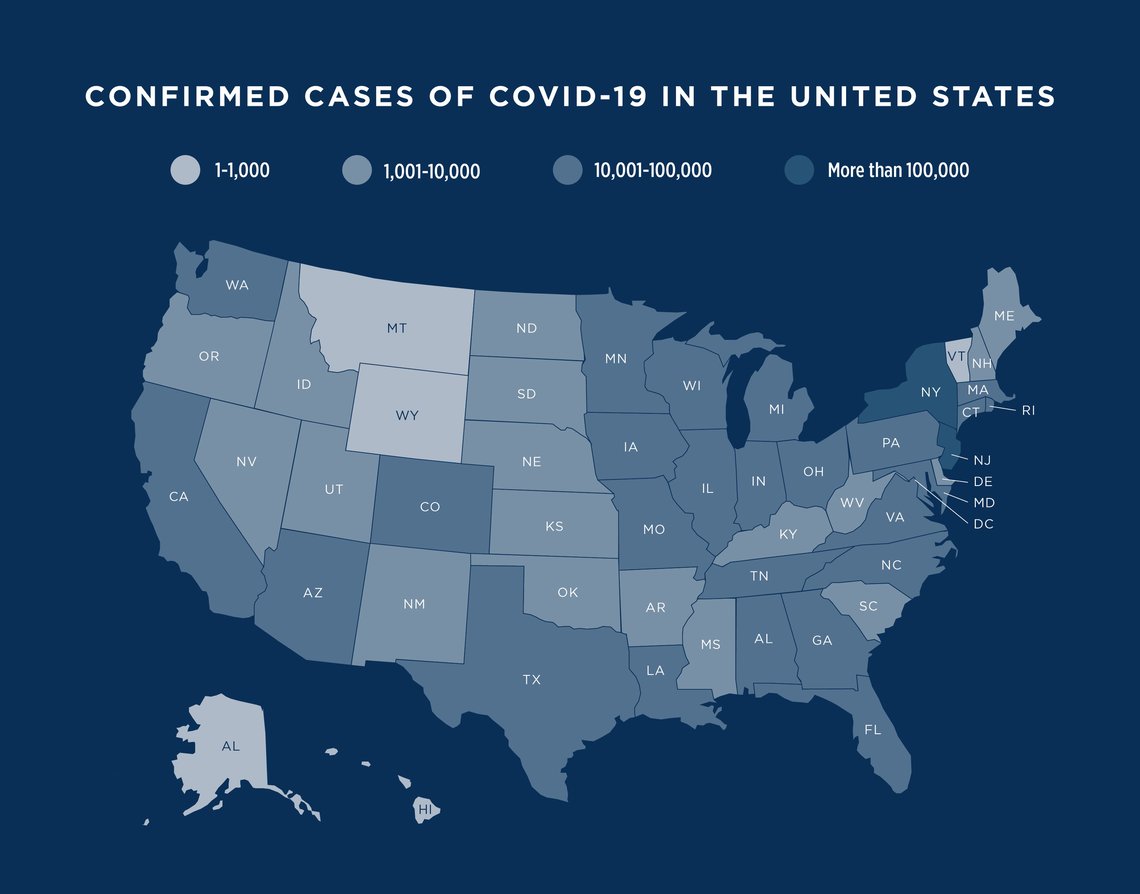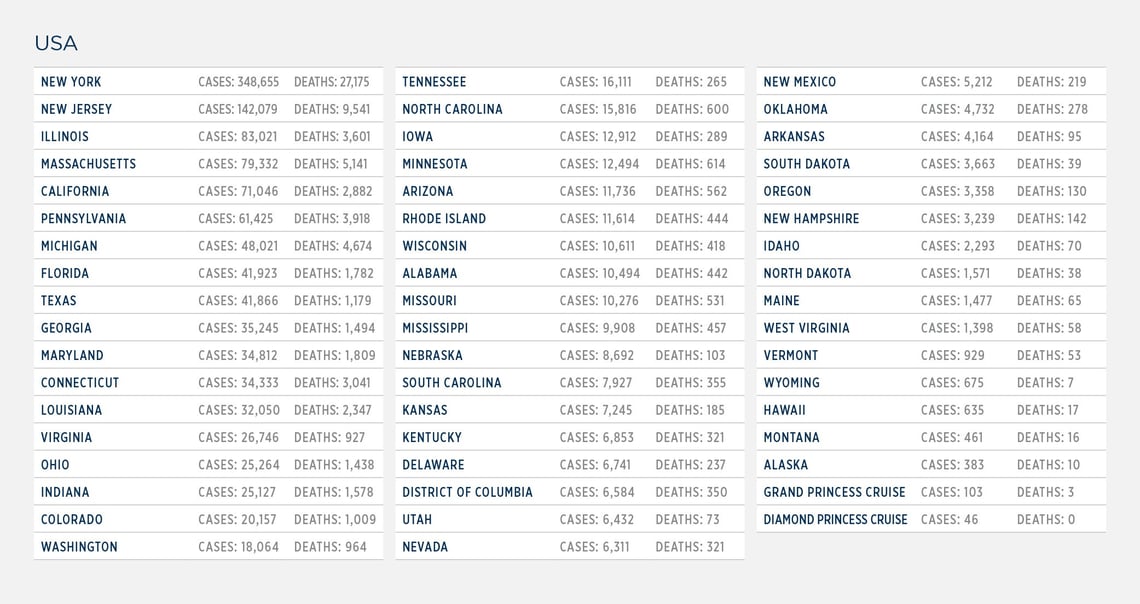 Latest global updates:

Russia continues to report significant numbers of daily new cases, with more than 10,000 new cases reported each of the last ten days. Moscow has extended overall restrictions to the end of May.


In China, the city of Shulan, in Jilin province has implemented a lockdown after 11 new cases were reported. The city of Wuhan announced it would test all 11 million residents in an effort to stamp out COVID-19.


Italy reported fewer than 1,000 COVID-19 patients in the ICU for the first time in two months.



Spain

is beginning to ease restrictions but is now requiring any international travelers to self-quarantine for 14 days upon arrival.


Nigeria has extended its ban on international commercial aviation until at least 04 June.


What we know:
Over 4,350,000 confirmed cases worldwide

294,000 deaths

1,625,000 recovered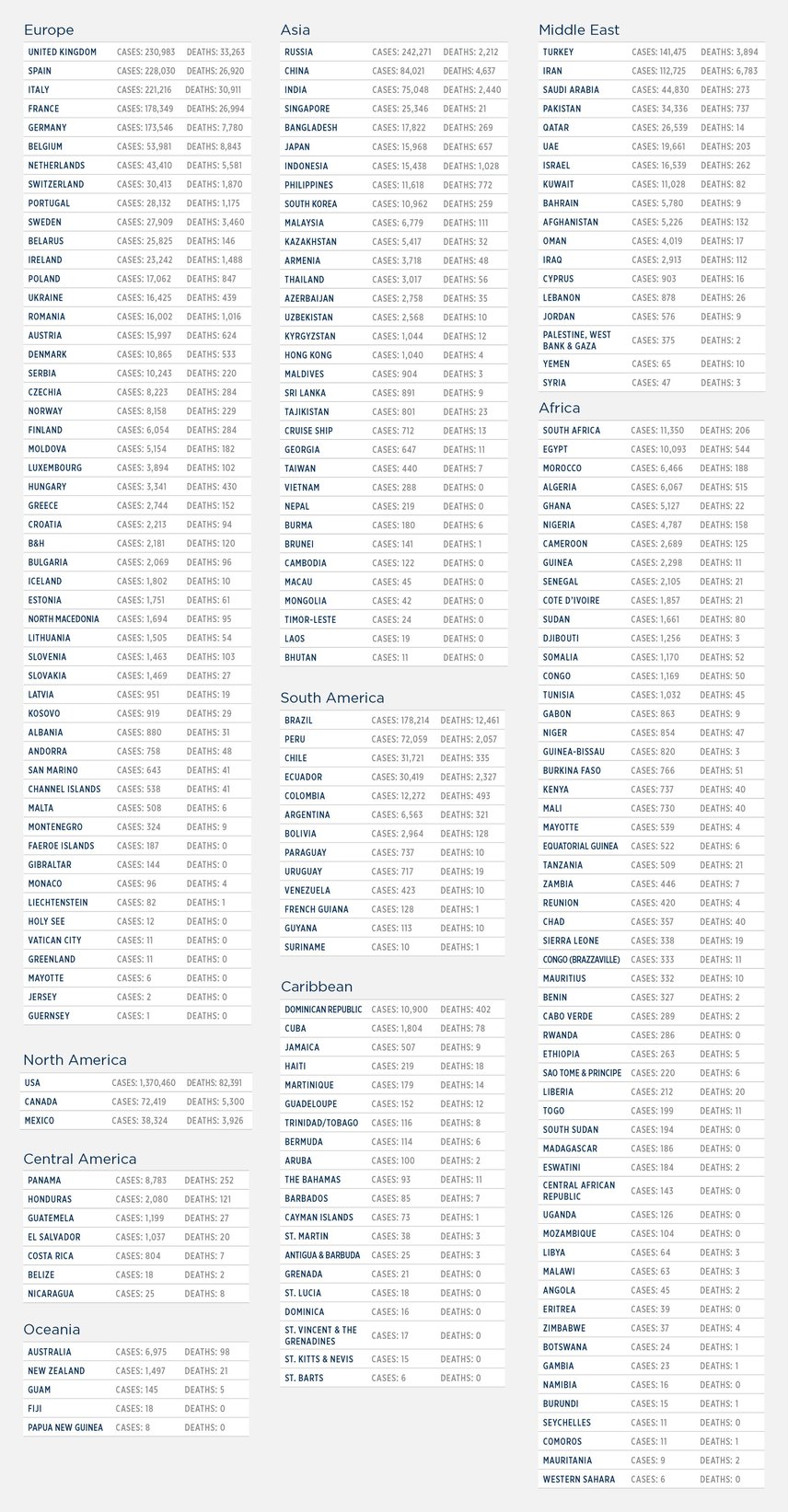 TRAVEL ADVICE
The U.S. State Dept. has issued Level 4: DO NOT TRAVEL guidance for the entire world amid the COVID-19 pandemic. In addition, Global Guardian recommends the following:

Return to the U.S. if currently abroad while commercial means are still available. Otherwise, prepare to remain abroad for an indefinite period.
Avoid all international travel.

Practice advanced careful hygiene measures, including frequent hand washing and sanitizing.

Practice "social distancing" while in public spaces.
OUTLOOK
Many countries in Europe are now starting to re-open limited parts of their economies and the success of those restarts will be key for how other nations handle lifting of restrictions. However, others, like Russia and Brazil, are seeing daily increases in new cases and are several months behind on likely re-opening.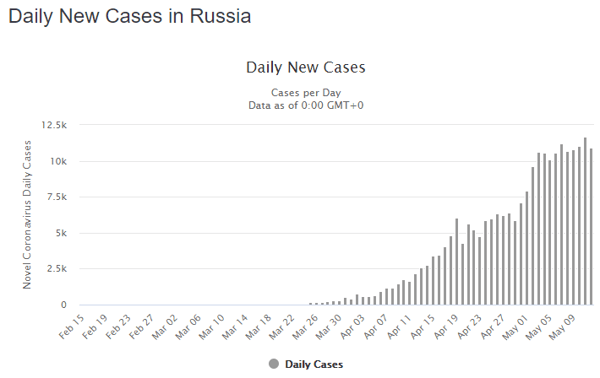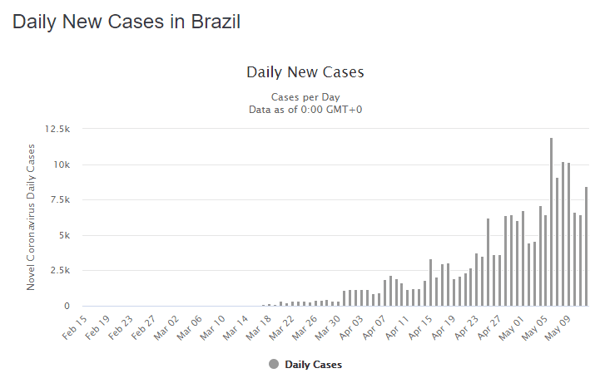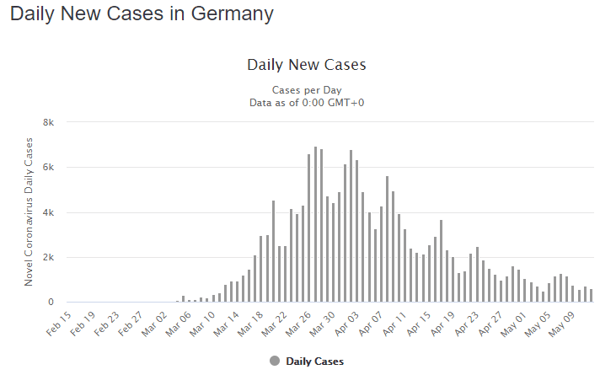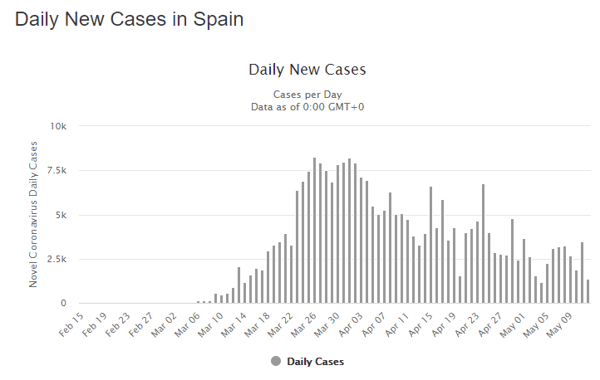 JOIN US FOR OUR UPCOMING WEBINAR: A Q&A Session with the Global Guardian Team
Wednesday, May 20 | 1:00 to 2:00 PM EST
As we navigate what the new normal looks like, Global Guardian continues to provide COVID-19 support, including regular intel reporting, employee trainings, protocols on returning to work safely, how we need to think about the future of travel, and more.
Join us for a webinar on Wednesday, May 20, where you will have the chance to ask your COVID-19 related questions and hear directly from Dale Buckner, CEO, Michael Ballard, Director of Intelligence and Dr. Chris White, Assistant Medical Director. The team will provide a 15-minute overview of the current COVID-19 status followed by 45-minutes of Q&A. To register, click here.