To date, more than 33 million Americans have filed for unemployment. As the COVID-19 pandemic continues, and the global economic recession deepens, people on the margins of society are likely to become desperate, turning to crime to survive. Since the late 1950s, crime has increased with every recession. Already in New York City, one of the epicenters of COVID-19, there has been a 31 percent uptick in burglary incidents in the month of April compared to prior year.
What is the R2P Protective Door?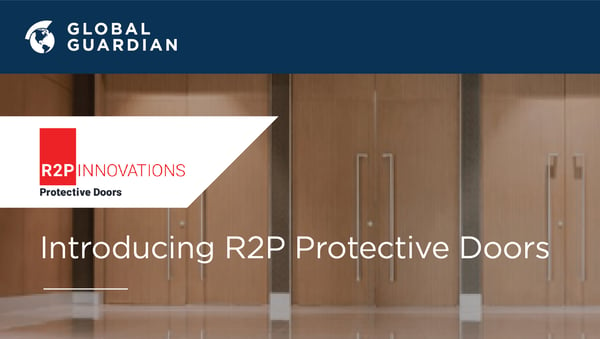 Engineered and manufactured by R2P Innovations, the R2P door has been perfected for the intensity of today's environment. It is your building's defense, providing a shield to protect in the worst of situations. Their doors are made from the most advanced, military-grade materials. They are built and tested to the most extreme standards. The R2P door is the most innovative anti-ballistic door ever designed, providing protection and time when it is needed most.
Details include:
R2P Protective Doors shield a room from a high powered assault rifle, turning an office or conference room into a stronghold.

Customizable, true wooden exterior allows extreme protection to hide beautifully in plain sight.

Ballistic protection designed to withstand 100+ rounds from a high-powered assault weapon.

R2P doors are lightweight, built to install in a standard doorway, open and shut easily, perform without maintenance, and provide a barrier that will save lives.

They are priced for widespread adoption.