On 25 April, the U.S. tallied 39,000 new cases over the previous 24-hours, the largest one-day increase in new cases on record for the country. Total cases will surpass one million before the end of today. New York, New Jersey, Massachusetts, Illinois, California, and Pennsylvania are the hardest hit states by total cases.
Multiple states began reopening parts of their economy over the weekend or announced reopening plans. Some will allow restaurants and movie theaters to open while others are permitting elective surgeries to resume. These states include:
Georgia

Colorado

Alaska

Arkansas

Hawaii

Kentucky

Minnesota

Mississippi

Montana
The U.S. CDC has added six possible symptoms of COVID-19 for diagnosing purposes. The original three were fever, cough, and shortness of breath. The six additional symptoms are:
Chills
Repeated shaking with chills
Muscle pain
Headache
Sore Throat
Loss of taste or smell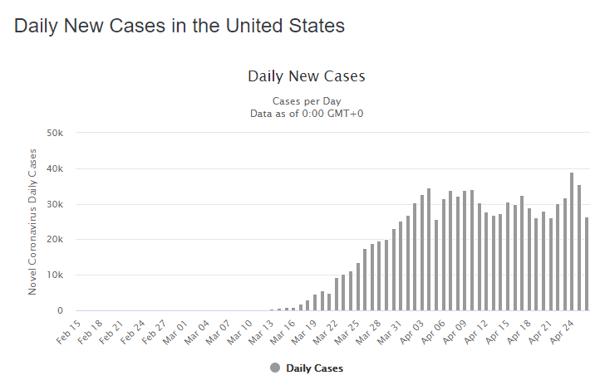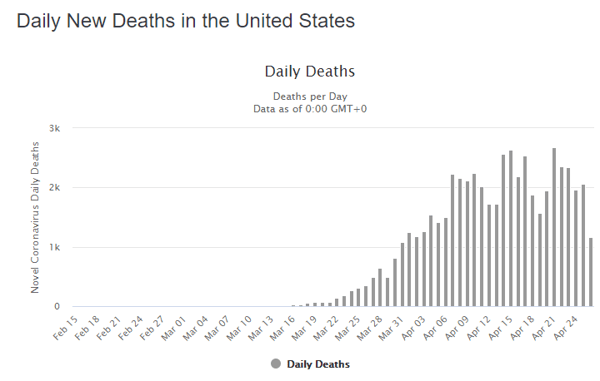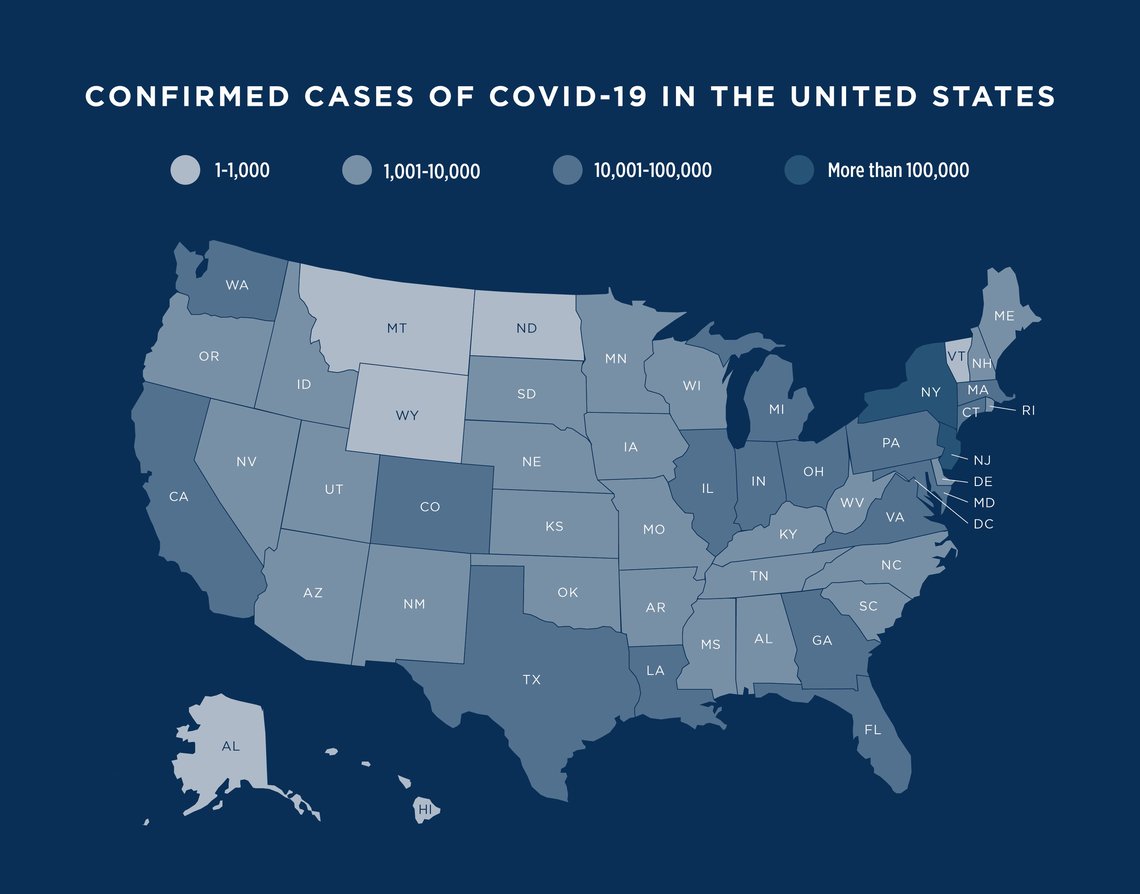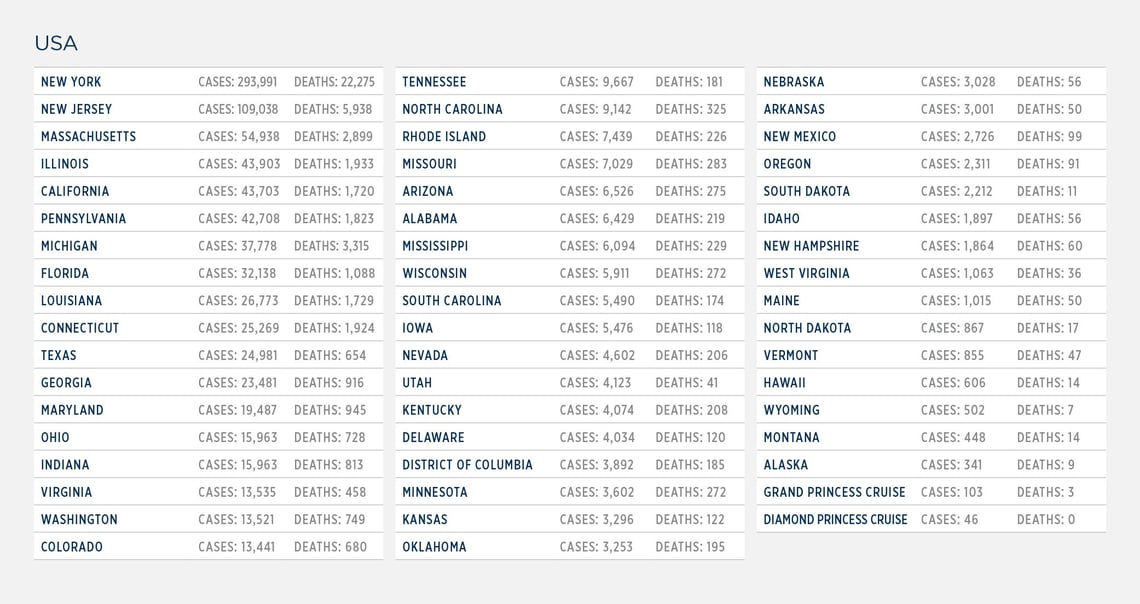 Latest global updates:
In Lebanon, anti-government activists declared a "Day of Rage" on 27 April to protest the government's handling of the COVID-19 crisis following several days of riots in major cities over deteriorating economic conditions.



Several European countries have started or announced relaxing of restrictions of movement of people and business closures. These include France, Italy, Spain, Sweden, Switzerland, and Denmark.


Germany is requiring face masks in public across all states starting today, 27 April.
What we know:
Over 3,000,000 confirmed cases worldwide

208,000 deaths

889,000 recovered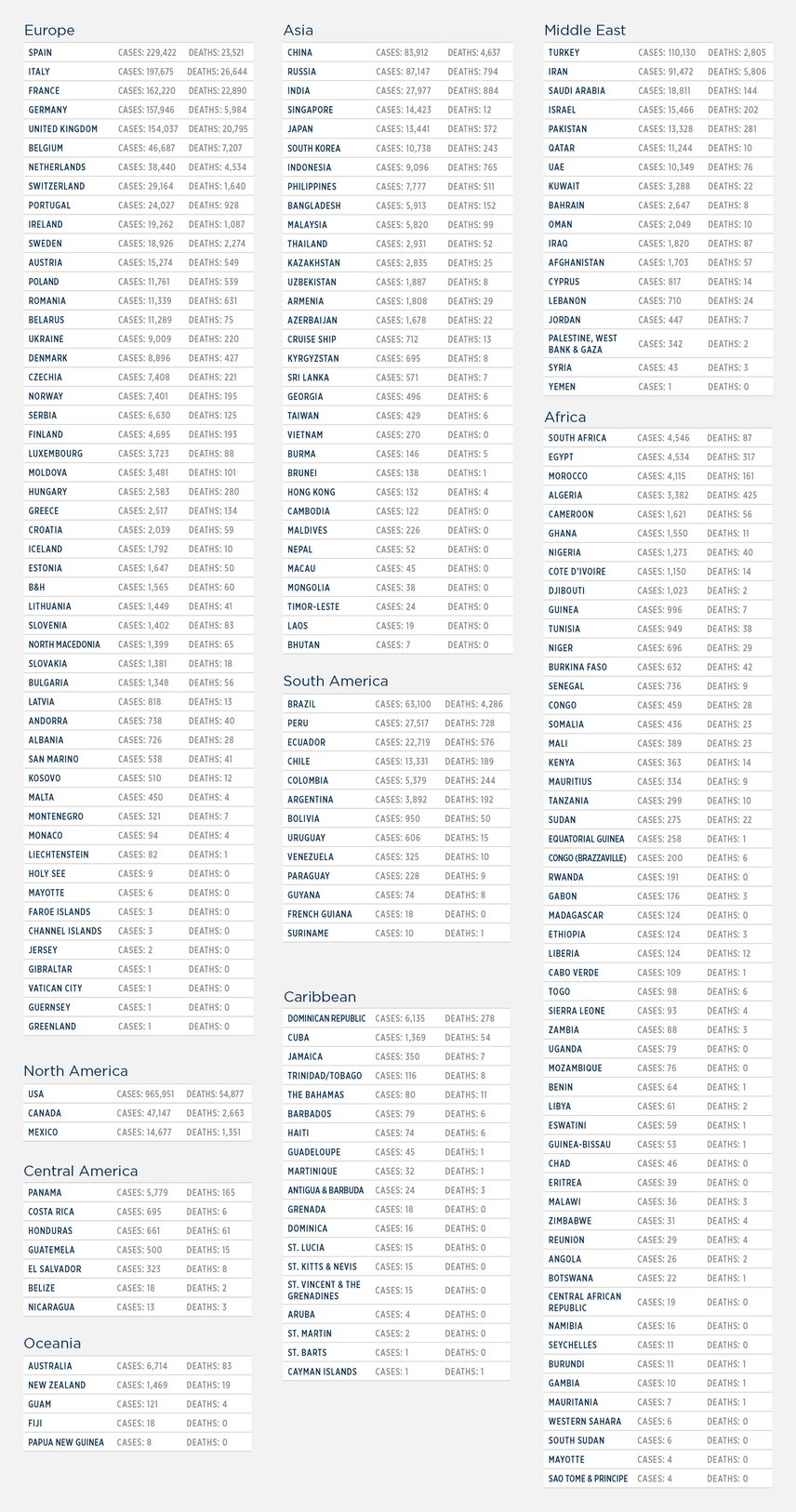 TRAVEL ADVICE
The U.S. State Dept. has issued Level 4: DO NOT TRAVEL guidance for the entire world amid the COVID-19 pandemic.
In addition, Global Guardian recommends the following:
Return to the U.S. if currently abroad while commercial means are still available. Otherwise, prepare to remain abroad for an indefinite period.
Avoid all international travel.

Practice advanced careful hygiene measures, including frequent hand washing and sanitizing.

Practice "social distancing" while in public spaces.
OuTLOOK
The outlook remains optimistic as several European countries are starting to see a significant decline in new cases 20-30 days after instituting aggressive lockdown measures. Many are now starting to re-open limited parts of their economies and the success of those restarts will be key for how other nations handle lifting of restrictions.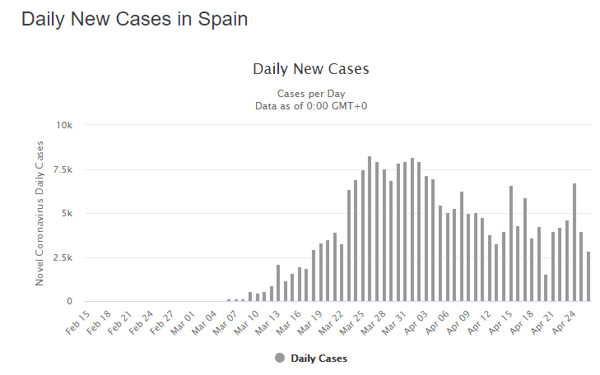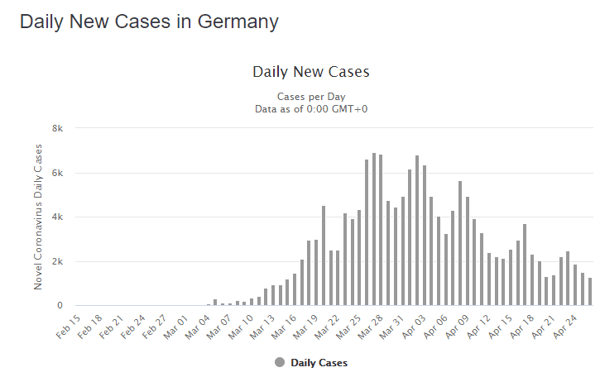 COVID-19 WEBINAR
Preparing for the New Normal | Friday, May 1, 2020 | 11:00 am - 12:00 pm EST
Hear directly from Dale Buckner, CEO of Global Guardian along with Global Guardian team members Dr. Chris White, Jeffery Stutzman, and Michael Ballard as they share Global Guardian's current assessment of the COVID-19 pandemic with a view to the future in order to help companies and individuals plan to confront this new and unprecedented challenge. Attendees will also have the opportunity to ask COVID-19 related questions and receive live answers.
To register, click here.