While new cases and hospitalizations have dropped and leveled off respectively over the past two weeks, daily deaths remain high, with the seven-day rolling average hovering above 3,000. The U.S. has now recorded over 406,000 deaths.
The Biden administration has pledged to deliver 100 million vaccine shots in 100 days, achieved through an increase in vaccination sites and deployment of 100 federally supported centers across the country by the end of February. The administration plans to invoke the Defense Production Act in an effort to meet vaccine supply requirements.


The Centers for Disease Control and Prevention (CDC) said about 14.3 million people have received at least one dose of a Covid-19 vaccine, and that about 2.2 million people had been fully vaccinated.



The travel ban for non-American citizens arriving from the European Union, the U.K. and Brazil will remain in effect.

Starting 26 January, passengers on incoming flights must present a negative COVID-19 test not older than 72 hours for entry to the U.S.

For the latest United States case counts, click here

.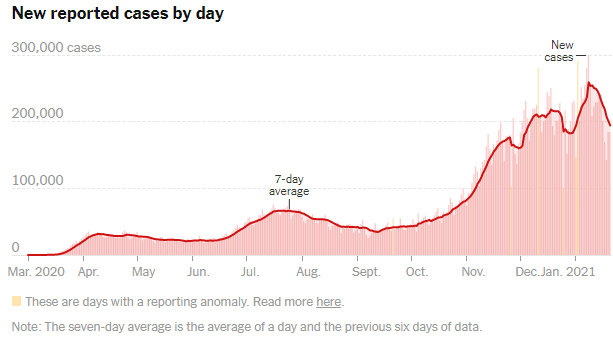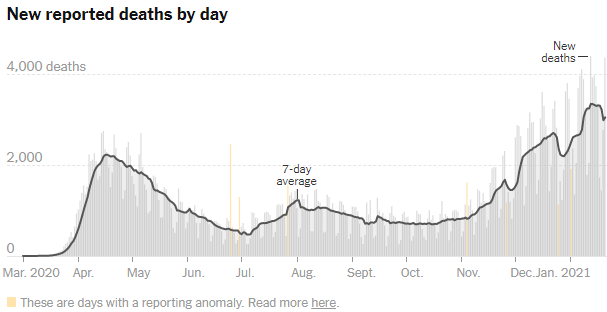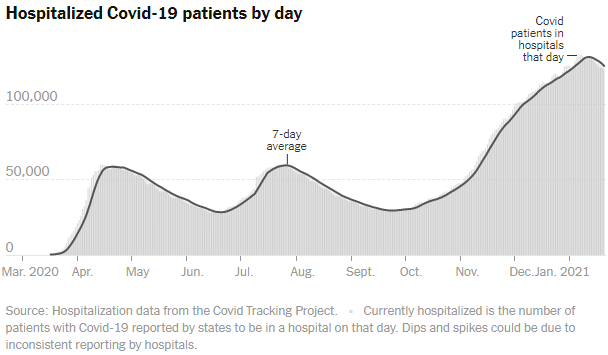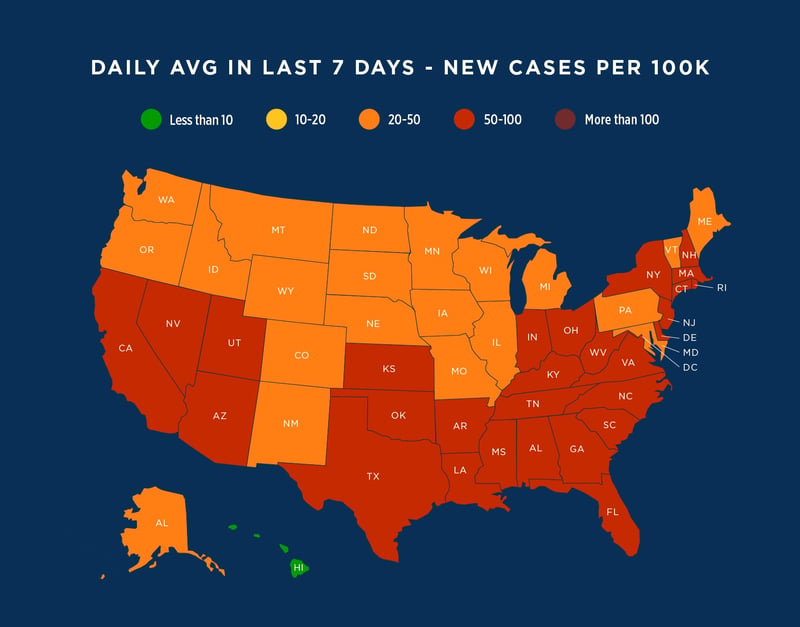 Latest global updates:
Vaccination efforts in several European countries, including Italy, the Netherlands, and Germany have experienced disruptions due to political resignations and slowdowns of vaccine deliveries. Germany is delaying opening vaccination centers due to this slowdown.


The United Kingdom is requiring proof of a negative COVID-19 test for entry by international travelers.


Brazil's National Health Surveillance Agency (ANVISA) granted temporary approval for the COVID-19 vaccines made by the China's Sinovac and UK-based AstraZeneca.


Israel, the UAE, and Bahrain rank first, second, and third respectively for vaccinations per capita.


Colombian authorities will keep the country's land borders closed to non-essential travel through at least March 1.


For the latest Global case counts, click here.
RESOURCES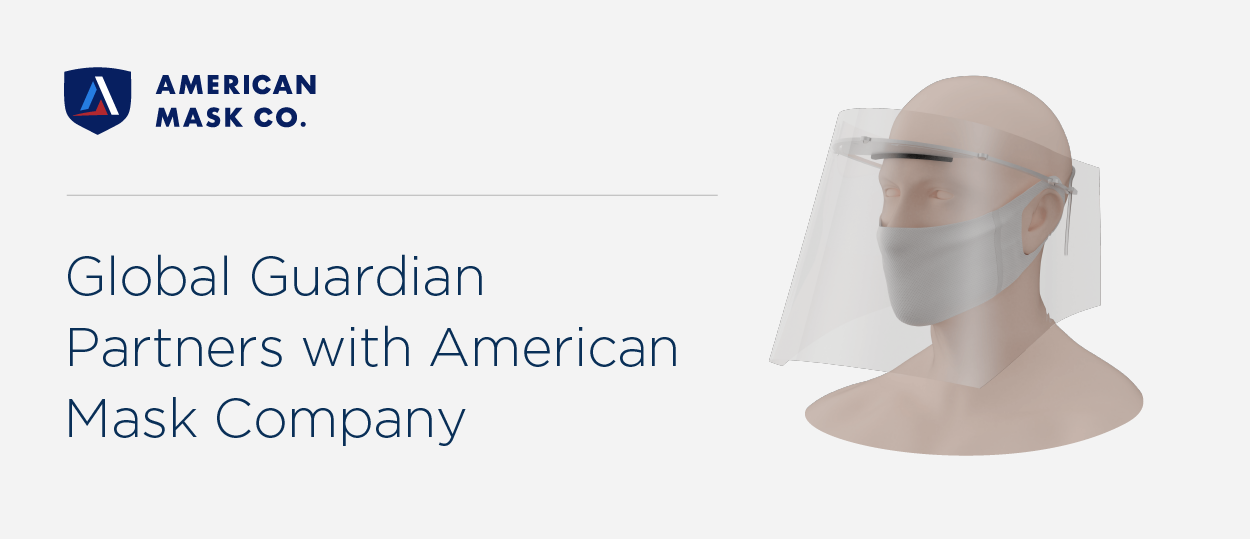 As COVID-19 cases continue to surge, high quality PPE remains an ongoing need. Global Guardian is pleased to partner with American Mask Company to support our client base and deliver high-quality PPE to businesses and organizations of all sizes and industries.
The American Mask Company was created to address the shortage and quality issues the U.S. has faced in securing protective face gear. Driven by the mission to deliver high-quality products that also support American jobs, all AMC products are proudly 100% made in the U.S. with American materials, by American workers.
All products meet government regulations, have been rigorously tested prior to distribution, and are 30% - 60% less expensive than the current market price. To learn more about the products, including the face shield, medical mask, and half mask respirator, click below.
Protecting Your Workplace and Employees: COVID-19 and Duty of Care Solutions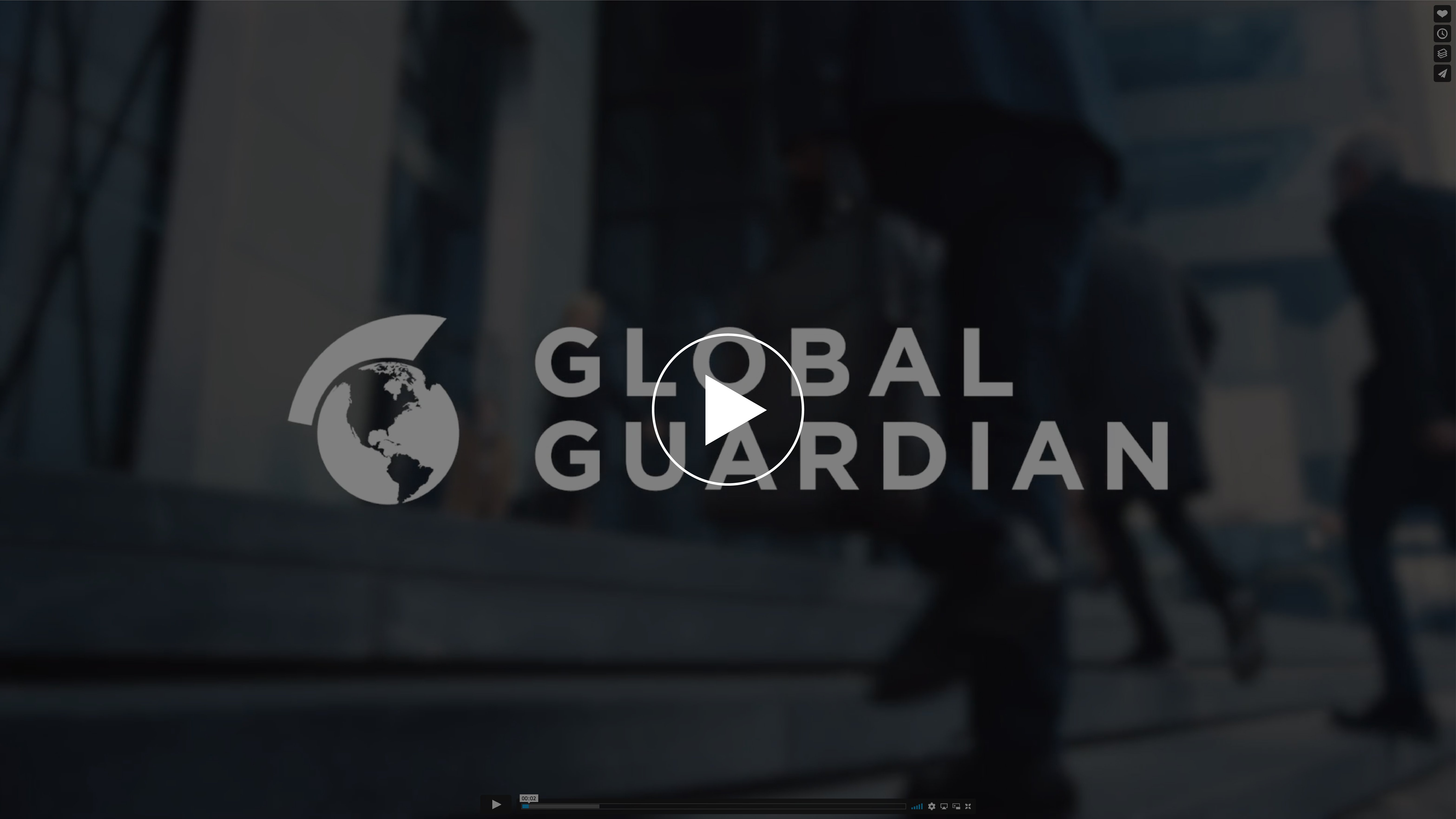 Ensuring the health and safety of employees is accounted for is crucial for employers as offices reopen amid COVID-19. Global Guardian is now providing Facility Duty of Care and Contact Tracing solutions to provide clients with turn-key technology needed to alert employees in real-time of potential infection and prevent further spread should a colleague test positive for COVID-19. Watch our quick introduction video to learn more.