Prior to the COVID-19 pandemic, Mexico's economy was already struggling and the level of crime—particularly murders, kidnappings for ransom, and extortion—was rising sharply. In our first webinar of the year, hear from our experts as they examine the prevailing business, security, and public health landscape in Mexico.
During the 60-minute discussion, we will review the challenges facing international businesses, supply chains, and travelers in the year ahead—and offer tips on how these challenges can be minimized, if not overcome.
---
ABOUT THE SPEAKERS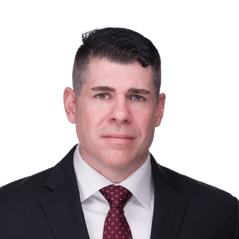 TONY STRICKLAND, CSO, CSL LIMITED
Tony Strickland is Chief Security Officer of CSL Limited, a global biotechnology company with a dynamic portfolio of life-saving medicines, including those that treat hemophilia and immune deficiencies, as well as vaccines to prevent influenza. In this role, Tony has responsibility for protecting the company's people, intellectual property and supply chain, as well as incident management and investigations. He is responsible for the physical protection of all of CSL's 300-plus locations in more than 35 countries, including manufacturing sites, laboratories, its growing network of CSL Plasma collection centers, and world headquarters in Melbourne, Australia.
Since joining CSL as its first-ever Chief Security Officer, Tony has been the architect of the company's protection strategy, related governance frameworks and enterprise security risk-assessment processes. He also has built the organization's global, enterprise-wide Security team from the ground up to support both of CSL's operating businesses, which include CSL Behring, one of the world's largest biotherapeutics companies, and Seqirus, the second-largest influenza vaccine provider in the world and a leader in pandemic preparedness.
Most recently, Tony has played a crucial role in CSL's response to the COVID-19 global pandemic, leading the company's Global Crisis Management Team and helping to ensure the continuity of business operations and CSL's ability to deliver on its promise to patients and improving public health.
Prior to joining CSL, Tony managed global supply chain security at Hasbro. In that role, he was responsible for the management of Hasbro's Customs-Trade Partnership Against Terrorism (C-TPAT) program. Additionally, he was responsible for a number of related security initiatives and providing direction for global partners, conducting supply chain investigations, and managing security training programs.
Previously, Tony also held various progressively senior roles with Matson Logistics and Wal-Mart, where he had responsibilities for operations management, quality and business development. His diverse experience has given him a strong understanding of business risks and how to align security organizational strategies.
Tony holds a Bachelor of Science degree in Homeland Security from Eastern Kentucky University and various security certifications.
---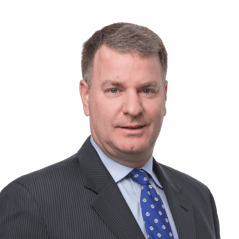 Dale Buckner, CEO AND PRESIDENT, GLOBAL GUARDIAN
Dale Buckner is the CEO of Global Guardian and has been leading Global Guardian since its inception in March 2012. He is a decorated Combat-Commander with multiple combat tours and classified operations in Iraq, Afghanistan, Colombia, Haiti and Cuba and executed deployments to Russia, El Salvador, Honduras, Chile, Panama, Kuwait, and Qatar. Dale served in the United States Army Infantry (9 years), Military Intelligence (2 years), and Special Forces Green Berets (13 years). He commanded 5 organizations including an Infantry Reconnaissance Platoon, Special Forces Scuba Team, Special Force Counter-Terrorism Team, a Special Forces Counter-Terrorism Task Force, and a Special Troops Battalion.
Dale has Bachelor's Degrees in Criminal Justice and Business, Master's Degrees in Public Administration and Business Administration, a Masters Certificate in Strategic Leadership from Cornell and was a Senior Fellow at the Tufts University School of Law and Diplomacy. Dale earned a total of 27 awards and decorations highlighted by his combat Bronze Star Medal and Defense Meritorious Service Medal.
---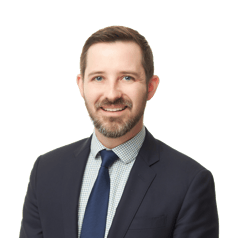 Michael ballard, director of intelligence, GLOBAL GUARDIAN
Michael currently manages Global Guardian's intelligence network with international partners. He is responsible for all COVID-19 intel report updates and has been providing regular reports to clients since the first case was reported. Prior to joining the Global Guardian team, Michael was the former lead intelligence analyst for the North American region at UnitedHealth group. He holds a Master's Degree in International Affairs from the University of Kentucky, and Bachelor's Degree in History from the University of Mary Washington.
---
Mike McGarrity, VP OF GLOBAL RISK SERVICES, GLOBAL GUARDIAN
Mike McGarrity is Vice President of Global Risk Services at Global Guardian an international security and crisis response firm. In this role, Mike works with Fortune 500 clients and organizations to provide comprehensive tailored security and crisis response solutions. With 28 years of public service, the last 23 years with the FBI, Mike has led teams at all levels to protect the American people. Mike most recently served as the FBI's Assistant Director of Counterterrorism, with daily oversight of all counterterrorism operations in the FBI's 56 field offices and almost 80 overseas offices. McGarrity was continuously recognized for his strategic vision and performance and has served in some of the FBI's most challenging and critical positions, including serving as the squad supervisor of the FBI's extraterritorial squad, Director of Counterterrorism at the White House National Security Council, first Director of the USG's Hostage Recovery Fusion Cell, Special Agent in Charge of the Criminal Division of the New York Field Office, and Assistant Director of Counterterrorism, the FBI's priority mission. Prior to his career with the FBI, Mike was an Assistant District Attorney in the New York County District Attorney's Office. He has received numerous awards from the FBI, DOJ, CIA, and ODNI. Most notably, Mike is the recipient of the Presidential Rank Award – Distinguished where he was recognized for his strategic leadership and sustained efforts disrupting countless threats against America. A New Jersey native, McGarrity graduated from Delbarton School and holds certificates from Harvard and Northwestern. McGarrity obtained his undergraduate and law degree magma cum laude from The Catholic University of America.