Latest DEVELOPMENTS
The U.S. FDA gave full approval to the Pfizer-BioNTech COVID vaccine, named Comirnaty. The decision set off a wave of vaccine mandates by various organizations, corporations, and institutions, including LSU, Ohio State, New York City school system, the Pentagon, and CVS, among others. Delta Airlines has announced they will charge unvaccinated employees an extra $200 per month for health insurance.
The FDA has authorized vaccine booster shots for immunocompromised or other at-risk individuals.
Additionally, the

Biden administration has recommended booster shots

for the general public eight months after they were fully immunized with the Pfizer or Moderna vaccines. FDA authorization is expected in the coming weeks. Booster shot recommendations come amid declining vaccine efficacy among those who first received the vaccines in January and February; healthcare workers, the elderly, and other at-risk individuals.
A booster dose of Johnson & Johnson's vaccine is likely to be authorized later this fall after trials involving a booster dose six months after the initial dose show a nine-fold increase in antibodies.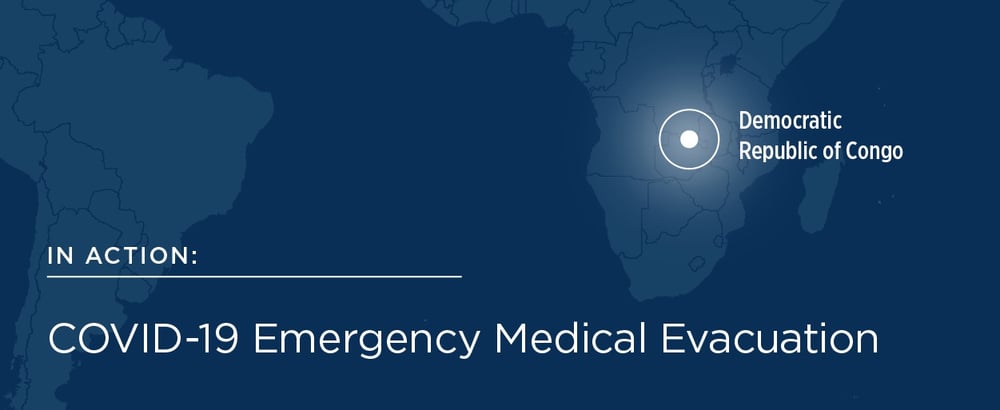 When a critically ill COVID-19 patient in the Democratic Republic of Congo needed a higher level of care to fight the disease, the Global Guardian team stepped in to execute a life-saving medical evacuation amid multiple security and travel complications in 72 hours. Click below to learn more about the complex evacuation. READ FULL CASE STUDY
STANDING BY TO SUPPORT
The Global Guardian team is standing by to support your security and safety needs. To learn more about our corporate Duty of Care and Family Memberships, global tracking and intelligence platform (including COVID-19 updates and customized travel information), and medical evacuation capabilities, click below or call us at + 1 (703) 566-9463.