With titanic societal shifts causing the threat landscape to evolve, it's critical to identify a security provider that can not only map the threat, but offer effective solutions when they are needed most.
Global Guardian's team of former military, intelligence, and federal law enforcement personnel have the knowledge and experience to navigate the often complex and challenging last mile of any mission to provide clients with real outcomes. Below are recent real-world situations where our team supported our client base.
If you're interested in learning more about how Global Guardian can support you or your team, click here to contact us.
---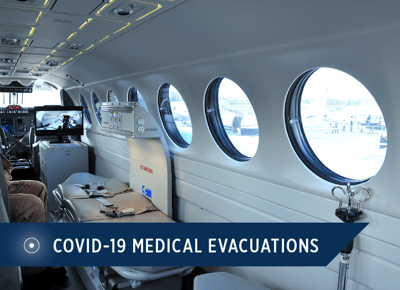 Safely Evacuated Critically Ill COVID-19 Patient from the DRC
After another provider's failed attempt, Global Guardian stepped into coordinate a complex medical evacuation of a critically ill COVID-19 patient in the Democratic Republic of Congo who required a higher level of medical care.
---
Developed COVID-19 Testing System for Global Businesses
Global Guardian's 24/7 Operations Center, Security Response, and Medical teams developed and implemented effective COVID-19 testing systems and standard operating procedures for several corporate clients to ensure the safety of their employees returning to work.
---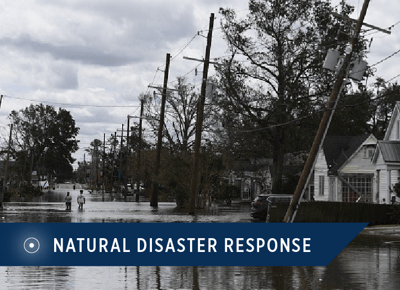 Evacuated 700+ Individuals in Louisiana During Hurricane Ida
When Hurricane Ida caused widespread power outages and devastation in Louisiana, Global Guardian's on-the-ground teams evacuated clients and provided drone site assessments and critical security to protect assets.
Prevented Theft at National Auto Dealership in Pennsylvania
When intruders attempted to steal property from a car dealership, our Asset Security team monitoring the property stepped in to perform a talk down and work with local law enforcement to apprehend the suspects within minutes.
---
Global Guardian's 24/7 Security Operations Center and on-the-ground agents came to the immediate aid of a corporate client employee who was extorted for a large sum of money while traveling on business in Peru.
WHAT OUR CLIENTS SAY
"Global Guardian acts as a security department for our company. Without their support, we would likely have to hire full time security professionals. Thanks to Global Guardian's services, we have the peace of mind and capabilities that a security department provides without the cost of staffing a full time department. Global Guardian, through our membership with them, stands ready to respond to any needs that we have."
Chief Security Officer, Fortune-100 Oilfield Services Company
STANDING BY TO SUPPORT
The Global Guardian team is standing by to support your security requirements. To learn more about our comprehensive security solutions—from Duty of Care membership to cyber and asset security to and other customized security services, click below or call us at + 1 (703) 566-9463.