Update
On 16 February, the cruise ship Westerdam, which had been shunned at ports across Asia amid fears of coronavirus infections, was welcomed in Cambodia amid assurances that the ship was disease free. More than a thousand passengers were allowed to disembark and fly home. An American tested positive for COVID-19 after triggering thermal scanners at Kuala Lumpur airport in Malaysia. Tracing possible secondary infections will test health authorities in all destination countries.
On 17 February, authorities in Xiogan, Hubei province announced that lockdown measures for the city were moved to full 24-hour curfew for all residents. As with other cities under lockdown, all non-essential businesses are shut down and road traffic is restricted to medical personnel and emergency responders. Sixteen cities in Hubei remain under these restrictions. Zhejiang has full or partial restrictions in four cities.
Total cases and deaths continue to rise in mainland China, to over 70,000 cases following a change in diagnosis classification last week. Despite this change it appears as though the number of new cases as a percent of total cases reported each day has steadily declined, as was the trend prior to the diagnosis change.
Outside mainland China, new cases have also slowed, with the exception of the quarantined Diamond Princess cruise ship, where over 454 of the 3700 passengers have tested positive for the virus. On 16 February, the U.S. government announced it would fly home more than 400 Americans on board the cruise ship. They will face 14-day quarantine upon arrival in the U.S.
While deaths continue to rise in Hubei province, there are only five confirmed deaths outside mainland China (HK, Philippines, Japan, France, and Taiwan).
What we know:
71,899 confirmed cases worldwide

1,775 deaths

11,397 recovered
Rate of spread is slowing
CURRENT STATUS
At least 65 airlines from over 45 countries have suspended or cancelled flights to mainland China and/or Hong Kong due to the outbreak.The latest restrictions come from India, Seychelles, and Brunei. Check with individual airlines for current status, as suspensions and limited restrictions can change at any moment.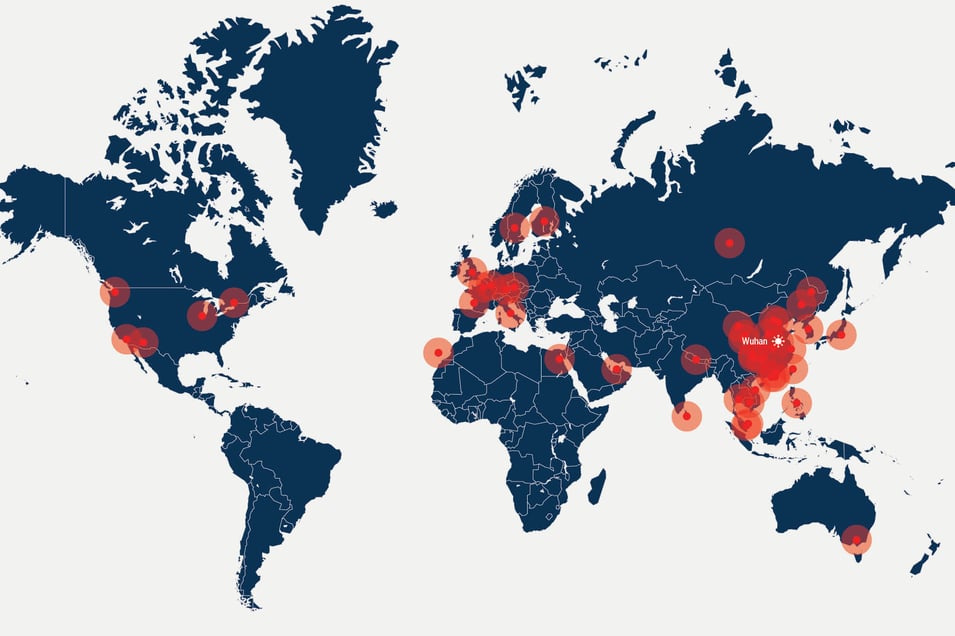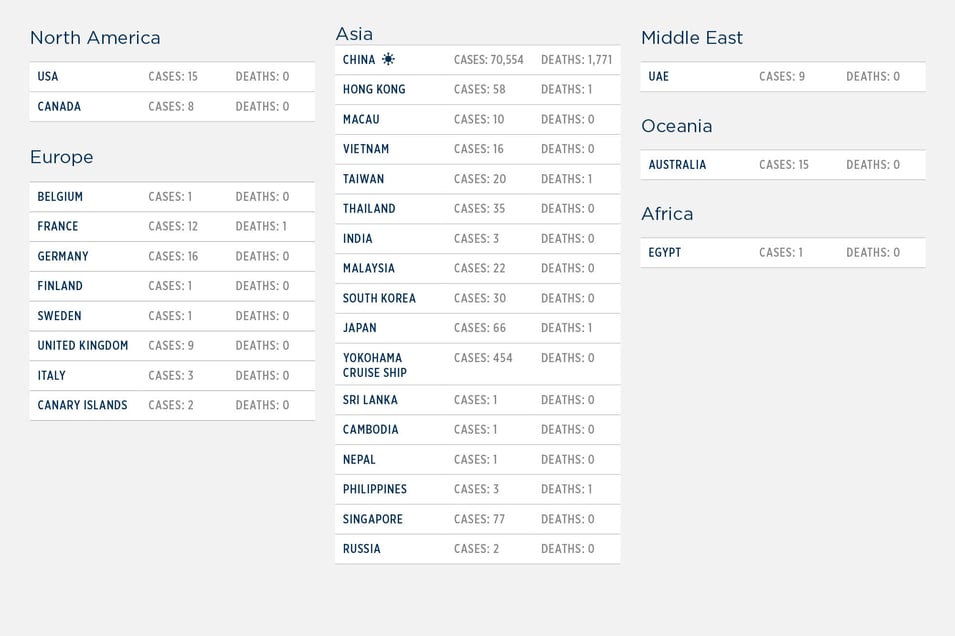 TRAVEL ADVICE
The U.S. State Dept. has issued guidance not to travel to China due to the outbreak. In addition, Global Guardian recommends the following:
Avoid all travel to mainland China.

Avoid non-essential travel to Hong Kong and reconsider travel to Singapore due to risk of travel limitations.

If remaining in a city with known COVID-19 cases, practice advanced careful hygiene measures, including frequent hand washing and sanitizing.

Wear a face mask or respirator in public if traveling in cities with reported infections.
OUtLook
The statistics show that the virus is spreading more slowly in mainland China than in previous weeks, and the trend indicates quarantine and lockdown measures are working. It is unknown when the virus will burn itself out, but the outlook remains cautiously optimistic.
See below coronavirus case graph from Johns Hopkins CSSE, the flattening curve indicates slowing spread of the virus: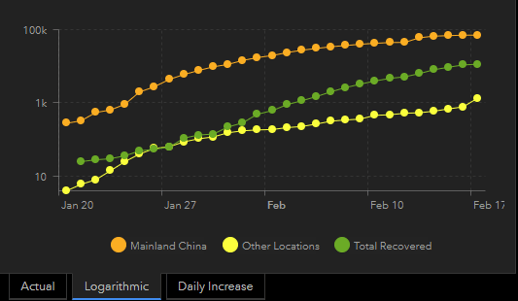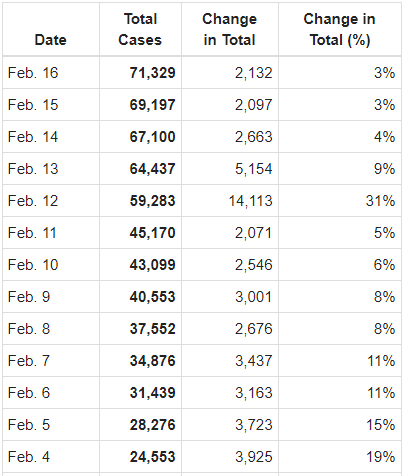 Support
Global Guardian is closely monitoring the situation. To request additional support or learn more about pricing on customized daily, weekly, or monthly intelligence reports tailored to your organization's interests, please reach out to our security analysts by clicking below.