Heading to London for the Business Travel Show? Be sure to book an appointment and stop by stand #B205 to meet the Global Guardian team.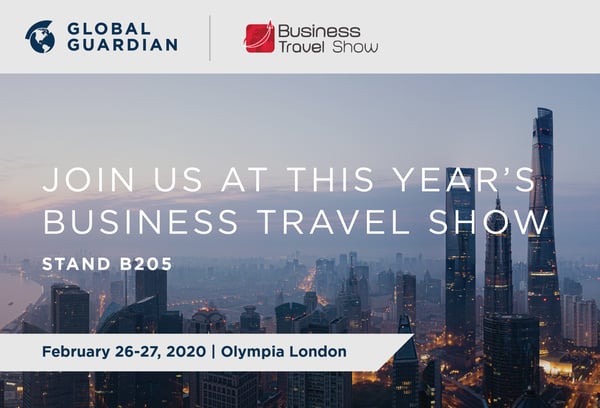 We will be entertaining clients and providing demos of our exclusive Management Portal and Travel Guardian Mobile Application. To make an appointment, visit our Exhibitor Profile or email Global Guardian's Business Development Director Mike Jones by clicking here.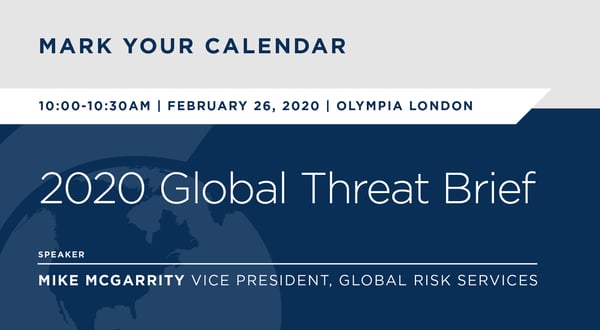 How will current events shape future safety and security concerns for global businesses and international travelers? Find out as Global Guardian Vice President, Mike McGarrity, reviews the global security landscape, examines trends, and shares insights on the year ahead.
ABOUT GLOBAL GUARDIAN
Global Guardian is a McLean, VA based global security firm that provides its clients with access to a comprehensive suite of security services. Its capabilities include personnel tracking supported by a dedicated 24-hour Operation Center, a full range of personnel-based security and executive protection services, medical support and transportation, travel intelligence and emergency response and evacuation services in over 100 countries. Global Guardian's suite of risk mitigation services provides organizations with innovative and cost-effective solutions to help them protect their staff and business operations around the world.
Find out how our team can support your security needs. For assistance, call our 24/7 Operations Center at 703.566.9463 or click below.