SITUATION UPDATE
Negotiations between Russia and Ukraine have been promising according to both sides, but an agreement remains out of reach. Ukrainian President Zelensky said terms have become more realistic, but "time is still needed for the decisions to be in Ukraine's interests".
Zelensky addressed the U.S. Congress again the morning of 16 March to call for support, after which President Biden announced an additional $800 million in security assistance to Ukraine. Funds will supply Ukraine with additional anti-armor and air-defense weapons, bringing total U.S. assistance to Ukraine over the past week to $1 billion.
On 15 March, the prime ministers of Poland, the Czech Republic, and Slovenia made a joint visit to Kyiv, traveling into the warzone to meet with President Zelensky. The EU and NATO leaders returned to Poland the next day, hoping to draw more support to Ukraine in the war and its ambitions for EU membership.
Two journalists working for Fox News were killed outside Kyiv on 15 March after their vehicle came under fire. The attack follows the death of another journalist outside Kyiv on 13 March, underscoring the danger of traveling in the warzone where army positions are fluid, and the front line is difficult to identify.
Ukrainian intelligence stated on 15 March that Russia is redeploying forces from the east, Georgia, and Armenia. Authorities believe Russia will use these forces to hold captured territory for a renewed offensive in stalled battlegrounds such as Kyiv.
Belarus' Lukashenko reiterated that Belarussian forces would not engage in Ukraine.
President Zelensky extended martial law for an additional 30 days from 26 March. Martial law will allow authorities to impose curfews and restrict entry into and exit out areas.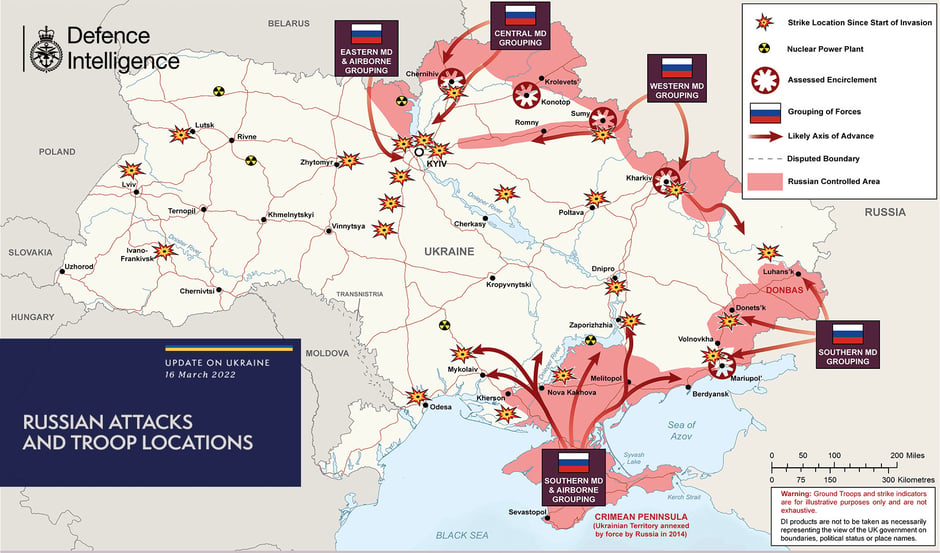 Support
Our team can respond immediately with the following capabilities:
Bespoke intelligence reports and briefings
Armed or unarmed security personnel
Satellite communications (phone and wireless internet)
Emergency medical and tele-medical support
Logistical support
Evacuation by ground where feasible
Click below to contact Global Guardian's 24/7 Operations Center or call us directly at +1 (703) 566-9463.