Stop the Steal Protest - On 06 January 2021, supporters of President Donald Trump, including members of the Million MAGA March movement, Women for America First, the Proud Boys, and others will be gathering in Washington, D.C. at approximately 1100 local time at the White House and Freedom Plaza, before marching towards the Capitol at 1300.
Supporters of President-elect Joseph Biden have also confirmed a rival demonstration at the U.S. Capitol at 12:00. The numbers of demonstrators and counter-protesters could reach in the tens of thousands.
Protests are expected at Freedom Plaza, near the capitol building, and at the National Mall. The D. C. National Guard will assist the Metropolitan Police Department with crowd management and traffic control. Several road and tunnel closures are planned around downtown D.C.
Previous demonstrations in the district resulted in serious clashes between far-right and far-left elements after nightfall. There is an elevated risk of unrest in the evening hours in downtown D.C.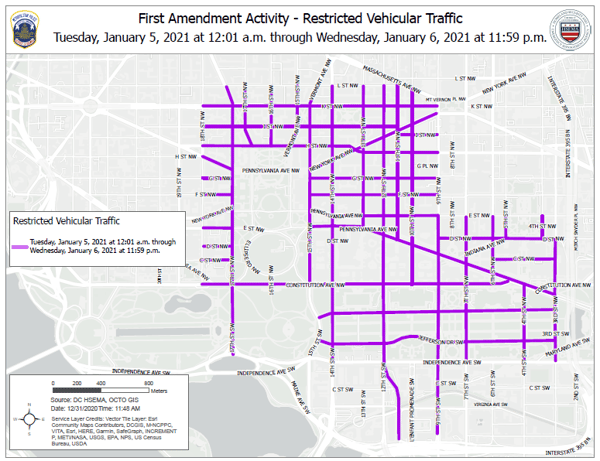 Context
Congress is set to vote on certifying the Electoral College results of the 2020 Presidential Election on 06 January. A group of congress-people have pledged to object to certifying the results unless there is an emergency audit ahead of the "Stop the Steal Protest." Additional protests are likely on and during the run-up to Inauguration Day on 20 January.
Advice
Avoid all demonstrations as a precaution
Expect traffic disruptions within the Capital Beltway
Avoid taking the D.C. Metro and walking the streets of downtown D.C. in the evening hours
Support
Contact Global Guardian's 24/7 Operations Center for assistance with evacuations, emergency response, or ongoing intelligence support related to this incident. Click below to contact us today or call us directly at 703.566.9463.