Latest DEVELOPMENTS
Concern over the Omicron variant appears to be lessening as more data comes out. A preliminary study in South Africa shows Omicron to cause significantly less severe illness than the Delta variant or the original strain of COVID-19. The study showed that hospital admissions are significantly lower during the Omicron-driven fourth wave—38 admissions per 1,000, compared with 101 per 1,000 during the Delta-driven wave, and 131 per 1,000 when the Beta variant was dominant.

While the Omicron variant does appear to evade immunity much more than other variants, the data out of South Africa shows that the Pfizer-BioNTech vaccine's efficacy against severe illness and hospitalization was still about 70 percent after two doses.

Data out of Britain shows that after six months, two doses of the AstraZeneca vaccine provided no protection at all from infection from Omicron. Two doses of Pfizer-BioNTech had an effectiveness of just 34 percent. But a Pfizer-BioNTech booster had an effectiveness of 75 percent against infection.

As a result of the positive data, and its own surge, the United Kingdom reversed course on banning travel from southern Africa, and removed all countries from its "Red List" on 15 December.

While the UK dropped its travel bans, others have issued new bans on travel:

France has banned all travel to and from the UK starting 18 December, unless there is a compelling reason, due to concerns over the surge in cases in the UK.

South Korea and Hong Kong have issued new travel bans for multiple countries, including in Africa and elsewhere.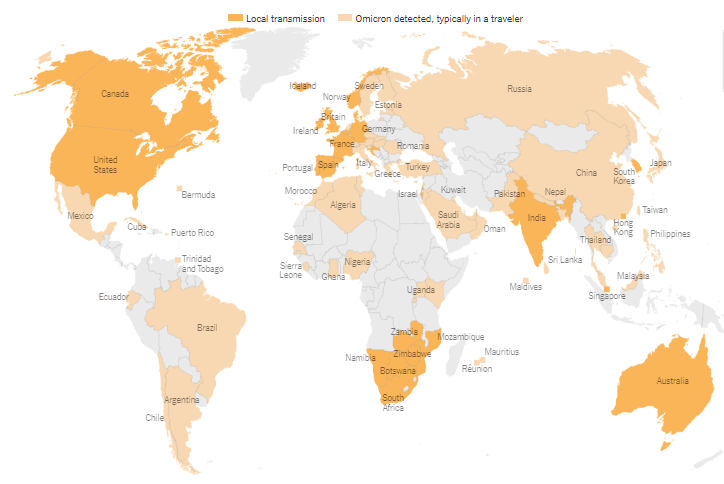 STANDING BY TO SUPPORT
The Global Guardian team is standing by to support your security and safety needs. To learn more about our corporate Duty of Care and Family Memberships, global tracking and intelligence platform (including COVID-19 updates and customized travel information), and medical evacuation capabilities, click below or call us at + 1 (703) 566-9463.