The COVID-19 pandemic, which has caused more than 63 million infections and over 1.4 million deaths worldwide, has exposed a critical shortage of lifesaving personal protective equipment (PPE) in the United States. As suppliers have rushed to meet this demand, the quality of PPE imported from abroad has frequently fallen short even as these products are often sold at inflated prices. Consumers are literally risking their lives and paying more to do so.
In an attempt to address this public health crisis and support clients, Global Guardian has partnered with American Mask Company (AMC) to distribute PPE that has successfully cleared rigorous testing to meet the stringent standards set by the U.S. government, is fairly priced, and, significantly, 100 percent U.S.-made.
Combining Global Guardian's expertise in security and travel services with AMC's missionto provide the necessary quality and quantity of PPE, our strategic partnership brings together critical strengths to fight COVID-19 at a national and global level.
100% American made ppe
From start to finish, AMC masks are made with American materials by American workers and have earned the highest certifications in quality and safety. Leveraging the manufacturing capabilities of Basin Holdings, AMC excels in quality and quantity.
AMC has domestically engineered three products. These include:
---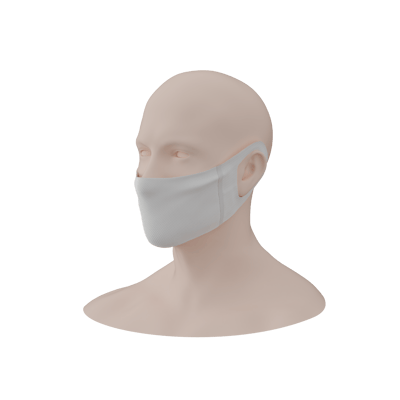 Medical Mask, ASTM Level 1
The Medical Mask, ASTM Level 1 is a disposable and cost-efficient solution designed for high-volume distribution. With >98% Bacterial Filtration Efficiency (BFE and >96% Particulate Filtration Efficiency (PFE), the Medical Mask meets ASTM Level 1 standards and is equivalent to a surgical mask.
---

Face Shield
AMC's Face Shield prioritizes protection, comfort and flexibility. Designed to protect the eyes, nose and mouth (mucous membranes), AMC Face Shields provide high quality protection for professionals in all industries. The product has been authorized by FDA under an EUA for use by healthcare providers as personal protective equipment.
---


Reusable Half Mask Respirator - Coming Soon
The Reusable Half Mask Respirator features a "no exhale" valve for two-way protection and functional voice projection features. With a filtration efficiency >95% pending NIOSH certification, the Half Mask Respirator is designed to form a seal around the nose and mouth to provide respiratory protection and is highly effective at keeping out airborne particles and germs. Used with AMC's Disposable Cartridges, the Half Mask Respirator is a reusable mask, which can be sanitized daily and ideal for the healthcare setting.
---
request more information
Face Shields and Medical Masks are available for sale online. In addition, scaled pricing is available on all products. To learn more about American Mask Company or to book an appointment with our team, please contact us by emailing businessdevelopment@americanmask.com.