What is Duty of Care in the Workplace?
Duty of Care is a company's obligation to protect its employees from undue risks. Employers have a duty of care to their employees, meaning that they should take all steps within reason to promote the health, safety and wellbeing of their employees. If an employee is traveling for business purposes, the company he or she works for has a moral and ethical duty not to cause or fail to prevent any physical or psychological harm to the employee.
The Importance of having a Duty of Care Program
From a legal standpoint, the employer must fulfill these responsibilities as they regard to personal injury and negligence claims. An employer can be deemed in breach of their duty of care by failing to do everything that was reasonable in the circumstances to keep their employees safe from harm. Not only is providing a duty of care program to employees a moral and legal issue, it's also a good business practice. Knowing that your employer has your back can be positive for staff retention, moral, and overall productivity.
In today's hyperconnected world, an event in a distant country can have lasting ripple effects across the globe and more importantly, your organization. Terrorism, disease, crime, and natural disasters know no borders. Similarly, a company's legal and moral obligations extend to employees that work or travel abroad. Yet, despite the existence of duty of care in case law, there are no laws or regulations that stipulate exactly what measures employers must take in order to demonstrate that they have taken reasonable precautions to promote the safety and wellbeing of their employees. The question then arises: "What steps should employers take to fulfill their duty of care in the workplace?" Truthfully, the answer is that it depends.
---
A

Tailored Approach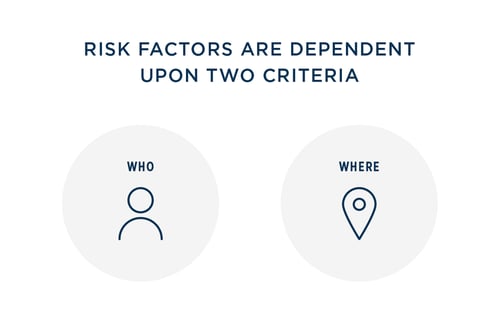 No two assignments are the same. Each business trip or expatriate assignment carries its own unique set of physical risks. The risk factors are dependent on two criteria: the 'Who' and the 'Where'. There are different security challenges associated with a CEO traveling to Switzerland as compared to an engineer on permanent assignment in the oilfields of Libya. Similarly, the set risks that accompany travel to the Philippines in October are different than those of travel to Russia in February. A country's political, socio-economic and geographic environment must all be considered when assessing the physical risk of travel and the requisite mitigation strategies.
Global Guardian's Duty of Care program is designed to protect your traveling or expatriate employees from harm and insulate your company from legal risk. Our duty is to execute your duty. Global Guardian can seamlessly integrate with your existing human resources or travel support team in order to provide tailored duty of care solutions to protect you employees both at home and abroad. Global Guardian can deliver country intelligence reporting and expert advice to establish and implement global corporate-wide travel security programs that leverage technology and military experience.
Find out how more about how our team can support your duty of care in the workplace. For assistance, complete the form below or call our 24/7 Operations Center at +1 703.566.9463.