Global Guardian's foremost objective is the safety of our clients, including providing comprehensive medical assistance—no matter how small or big the need may be.

Below you'll find a few case studies—including some that highlight the most common medical issues that can arise while traveling—and how Global Guardian's team steps in to provide flexible and highly responsive medical services to address emergency and non-emergency situations for our Duty of Care clients.

If you're interested in learning more about how Global Guardian can support you or your team, click here to contact us.
---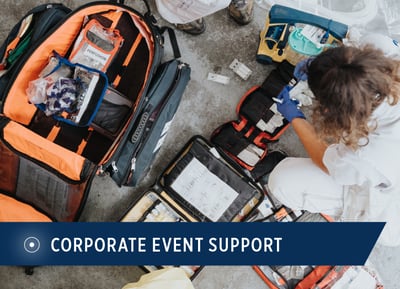 Provided Full-Service Medical Support at Large Corporate Events
As companies around the world are beginning to bring their employees back together for corporate events, Global Guardian is helping them do so safely. When a client required an onsite medical team and resources to provide comprehensive care at a series of events, our team planned and executed the full-scale operation, including emergency and non-emergency assistance and COVID-19 testing.
---
EFFECTIVELY PREPARED DUTY OF CARE CLIENT FOR BUSINESS TRAVEL TO AFRICA
As travel continues to pick up, Global Guardian is helping clients prepare for their trips with real-time intelligence and medical briefings. When a client requested information regarding the medical risks associated with travel to a region in Africa, our medical team supplied them with the relevant information about their destination so they were prepared should a medical incident occur.
Leveraging vetted translation partners, Global Guardian's board-certified physician mediated between a client and a local hospital team in Portugal, ensuring the client understood their diagnosis and plan of care.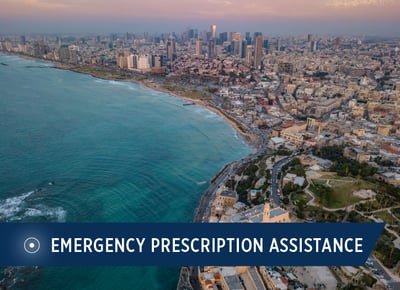 delivered important medication to a duty of care client traveling for business
Upon arriving in Israel for a business trip, a Duty of Care client realized they had left an important medication at home and immediately called Global Guardian's 24/7 Operations Center for help. Our medical team and on-the-ground agents were able to deliver the medication to the client within five hours of their call.
---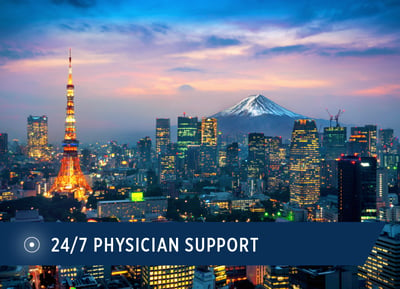 Provided medical assistance to a business executive who had fallen ill while traveling
When a Duty of Care client began experiencing upper respiratory symptoms while on a business trip, Global Guardian arranged for an in-person medical consultation to provide care and prescribe appropriate medications.
STANDING BY TO SUPPORT
The Global Guardian team is standing by to support your security requirements. To learn more about our Duty of Care membership and medical capabilities—including 24/7 physician support, emergency prescription assistance, and international hospital referrals and medical translation—complete the form below or call us at + 1 (703) 566-9463.